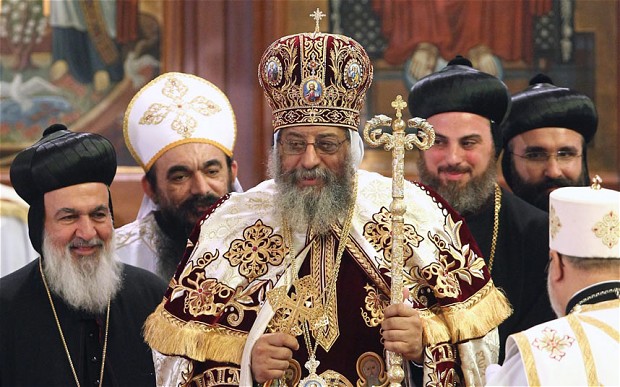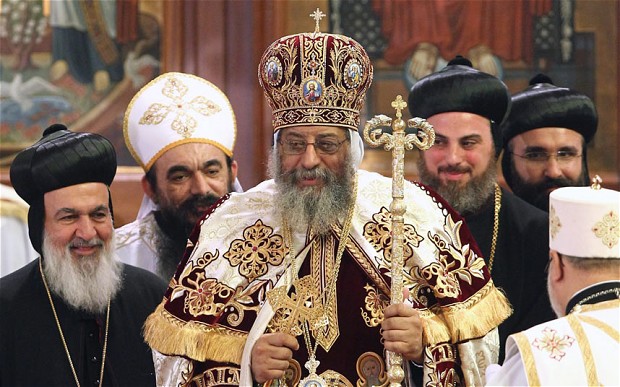 Egypt's Coptic Pope Tawadros II is set to arrive in the United States on Wednesday as part of a three week visit, reported  state-owned Al-Ahram.
The visit, which marks the Pope's first official visit to the U.S., is set to last for three weeks and will include a visit to one of the oldest dioceses in Los Angeles.
During the visit, Pope Tawadros II will meet with the Coptic community, local leaders and U.S. government and religious leaders.
In statements to Al-Ahram, the Pope said the visit is intended to ensure Coptic communities across the globe maintain a strong connection with Egypt.
According to government sources, the Pope is expected to visit a number of countries in the coming year.
Earlier this month, the Pope visited Ethiopia on an official visit where he met with religious and government officials. The visit was aimed to strengthen the connection between the Coptic Orthodox Church in Egypt and the Ethiopian Orthodox Tewahedo Church. The Pope also met with top officials to discuss issues concerning the Renaissance Dam, which has in recent years caused tensions between Egypt and Ethiopia.
"Any country has the right for development of various projects and has the right of developing internal plans to its people. This is a right. But as the same time, these projects of development must not affect the neighbors, other countries and other peoples," said Pope Tawadros II to the Ethiopian Herald.
"I think both Ethiopia and Egypt need more of the projects of development in different fields because the two countries are big countries. They are big countries with over 90 million people each."
---
Subscribe to our newsletter
---