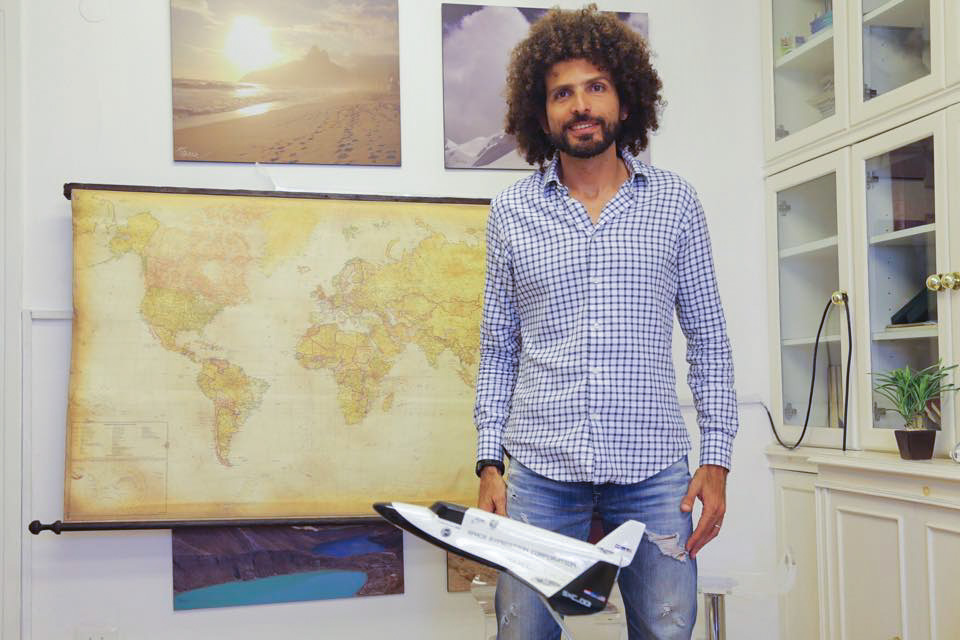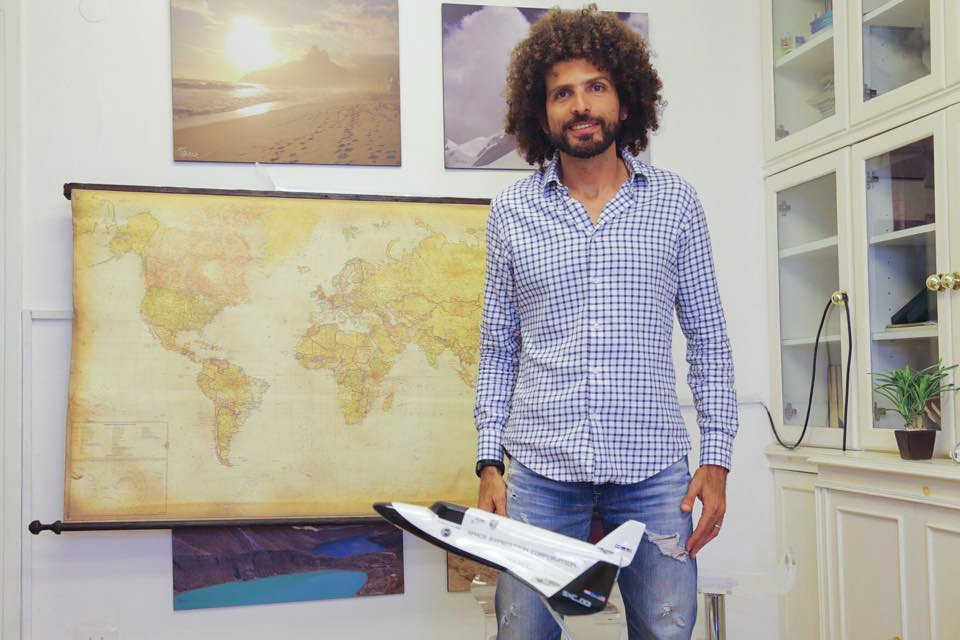 Recognized for being the first Egyptian to climb Mount Everest, Omar Samra is a name that is now commonly associated to adventure, inspiration and stretching one's limits. In addition, Omar has recently added another feather to his cap by completing the Explorer's Grand Slam challenge -which entails climbing the highest summit on all seven continents, and skiing the Geographic North and South Poles.
Ever since Omar was a child, he had dreamt of climbing high mountains and earning himself a top view of the world; but a particular mountain has always been on his mind –Everest, the highest of them all.
In 2007, after almost 10 weeks of climbing, Omar marked the first victory of his grand adventure by summiting Everest. Since then, he has given more than 70 inspirational talks in Egypt and abroad, which all stemmed from the hardships and challenges of mountain climbing, and especially his journey up Mt. Everest.
In August 2015, Omar successfully brought his nine-year-long Adventurer's Grand Slam challenge to a close by skiing the Geographic South Pole.
Even though there's much to read about Omar and his adventures online, conversing with him in person reveals what the numerous online pages fail to put into words. While the adventurer is famous for his outwards journeys and adventures, only a few know about the distances he has traveled through the world of psyche, and his soulful quests within.
"As human beings, we are here in this life to challenge ourselves; the soul, before it comes to this world and after it leaves, is boundless. It can travel with the speed of thought. There are no human emotions; there is no jealousy, and no hate; everything is completely angelic if you may say," he says as he reflects on what journeying through life has taught him. "So in order for the soul to learn real lessons, it comes to this life in a mortal body where it can feel pain, hunger, and lots of different things. That's how it learns the most crucial lessons in order to be able to go back and evolve as a soul."
While books have long been considered a primary source for learning, Omar has otherwise found plenty to learn from the greatest teacher of all – Mother Nature, which he says often speaks to him on his adventures. However, connecting with nature requires a special language beyond words; one that revolves around observation and keen listening.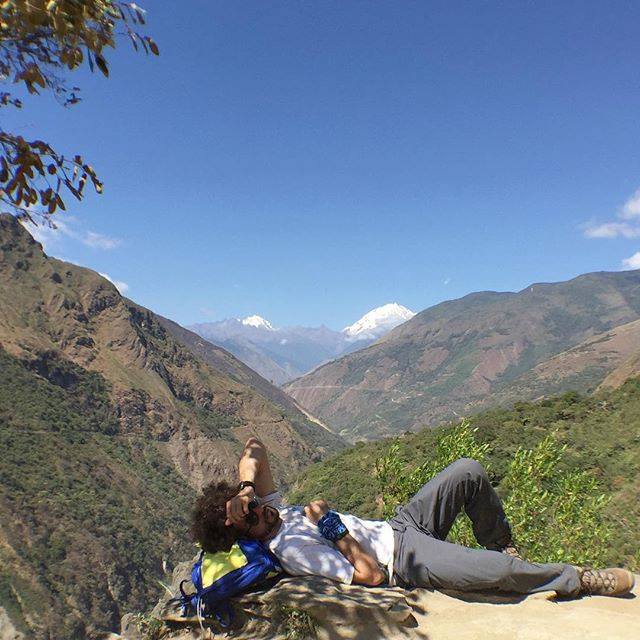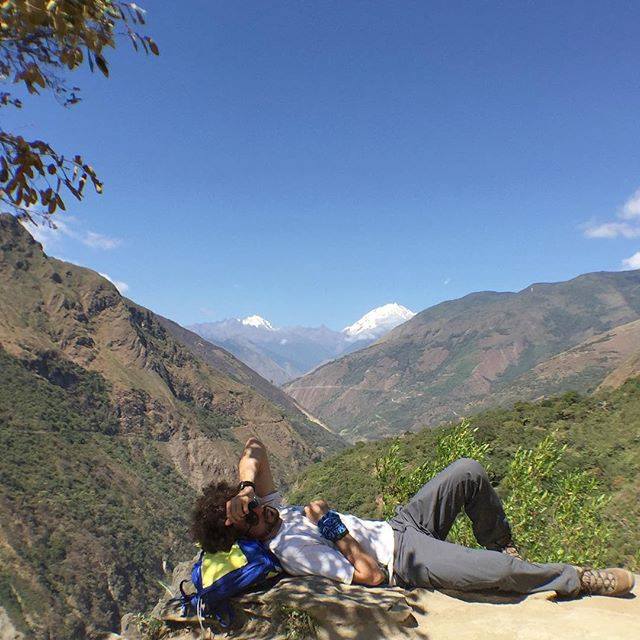 To let go, to be present in mind and soul, to control your thoughts, to know how to deal with your feelings and how to make them flow through you, are all lessons learned from nature. Away from all that is man-made, "humans always have to go back to nature to connect. If we stay in the city, we lose our balance, and we become victims of our minds."
The art of silencing the mind, he says, is one of many lessons to learn by being surrounding by nature. One should be immersed with all his senses in the moment, and be fully present. Omar elaborates that if one is talking to a friend, he must consciously absorb the entire moment by seeing him, listening to him and feeling him, as opposed to how people act now-a-days, bent over their smartphones, and mentally distracted by a million thoughts.
Down nature's many routes of solitude, several monks, travelers and adventurers have walked, all returning with not only stories, but morals and refined connections to existence. Among the most commonly shared concepts is that of letting go, one that Omar is no stranger to.
"To let go is one of the most difficult lessons that people can learn, because your brain is not wired to allow you to let go; your brain is wired to keep you safe and survive. But actually, we are not here to survive; we're here to thrive."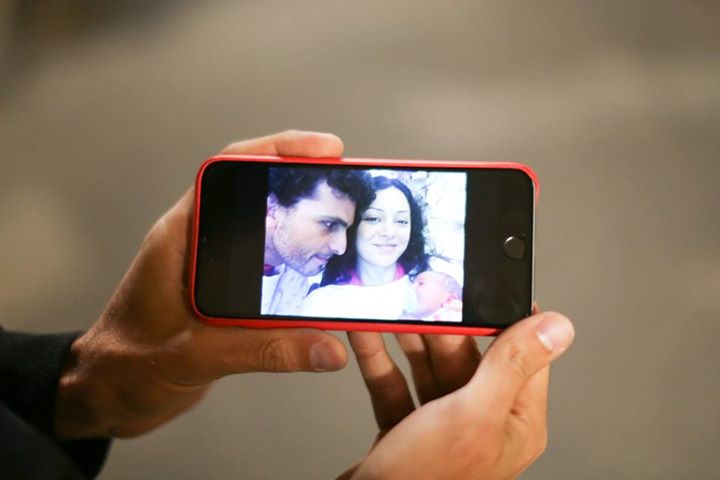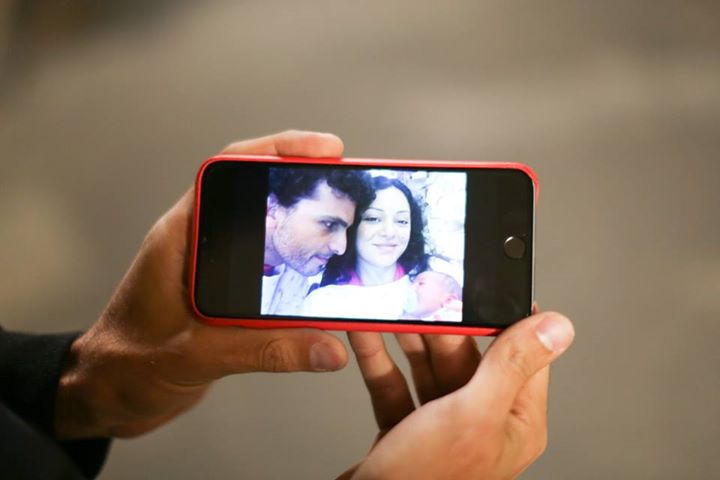 However, the greatest lessons are oftentimes taught to those who are about to face grand challenges; a challenge Omar later learned was tougher than any mountain he had ever climbed; a challenge that he hadn't prepared himself for. "It has been extremely difficult, and it remains difficult," he says referring to losing his wife, Marwa Fayed.
"I try not to approach it by saying: 'I'm going to stay still and hope that my life doesn't crumble around me.' I'm going to take all the difficulties and the hardships and keep moving forward."
As he looks back, Omar ascertains that vulnerability is something one can neither run nor hide from. However, in order to conquer it, moving on becomes a mission rather than an option. Along this journey of overcoming vulnerability, wounds and weaknesses are brought to broad daylight, and it is only by doing so that one starts taking true steps towards unveiling the purpose of the meaningful life meant for them.
"Learn how to let go; not as in to forget, but believe that letting go of certain things will not make you lose the connection with them."
Nevertheless, some things in life are easier said than done, and bringing his wounds out to the open was both extremely hard and mandatory for Omar to let go and overcome the vulnerability caused by his experience of intimate loss and grief.
At the point where Omar was ready to open up about his silent grief, fate pulled a few strings and brought him face to face with Brandon Stanton of Humans of New York (HONY) who shortly afterwards published a five-photo series about Omar and losing Marwa.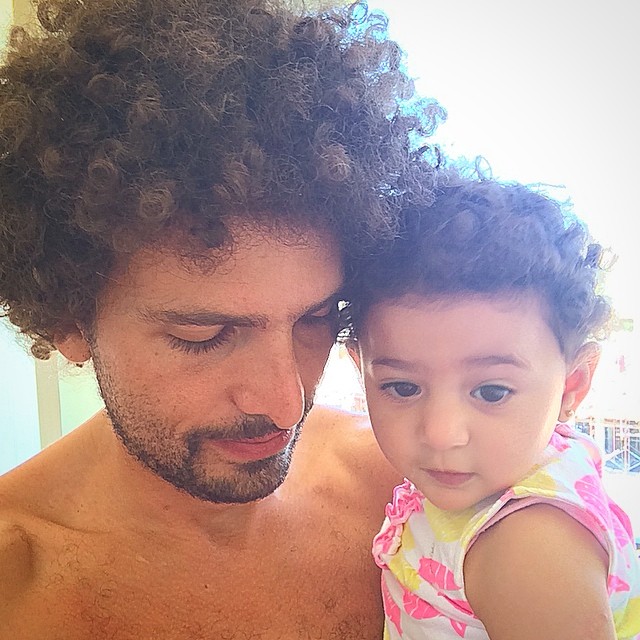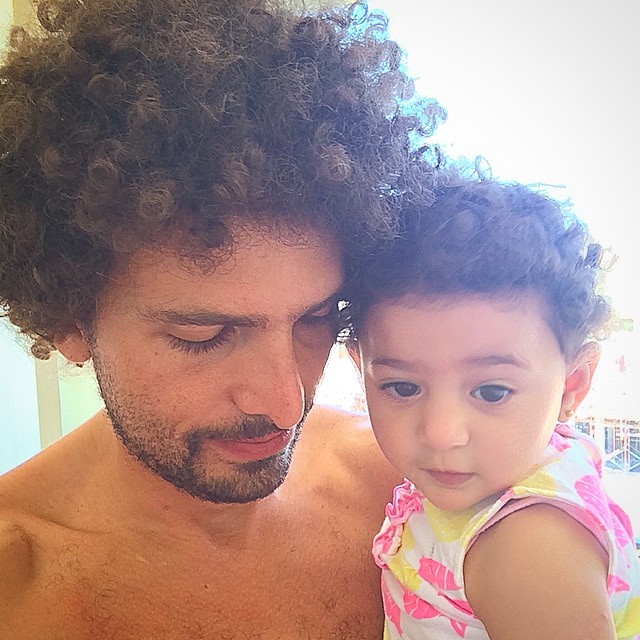 "There are no accidents in life. As I was searching for a way to be able to transition my story into something more profound, I met him."
In a matter of days, the story had reached over 70 million people worldwide, leaving them in a pool of emotions varying between sympathy and admiration for Omar's emotional journey to move on.
As he continues to venture further down the paths of adventure and soul refinement, he speaks of fear and hope as the two curses that touch almost all of our lives. Inevitable as it may seem, losing oneself to either whirlpools without conscious intervention is deemed to leave one distracted and enfeebled. That's why his advice is to "let go, and your power will be limitless."
While Omar always introduces himself as an adventurer specialized in carrying heavy loads of gear up mountains, his spiritual journey has also taught him that carrying the responsibility of knowledge mandates sharing it. In a book that he is currently writing –which he prefers to refer to as a memoir rather than an autobiography- Omar goes all the way back to the roots as he narrates his story, moving on to his spiritual journey which evolved in parallel to his adventures, travels, mistakes and experiences.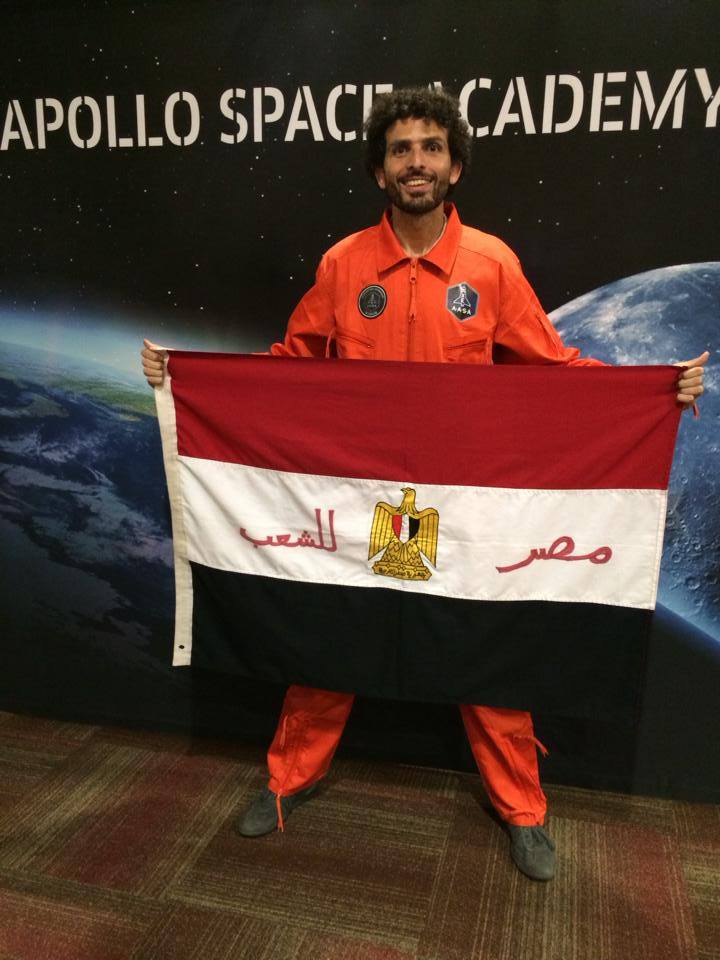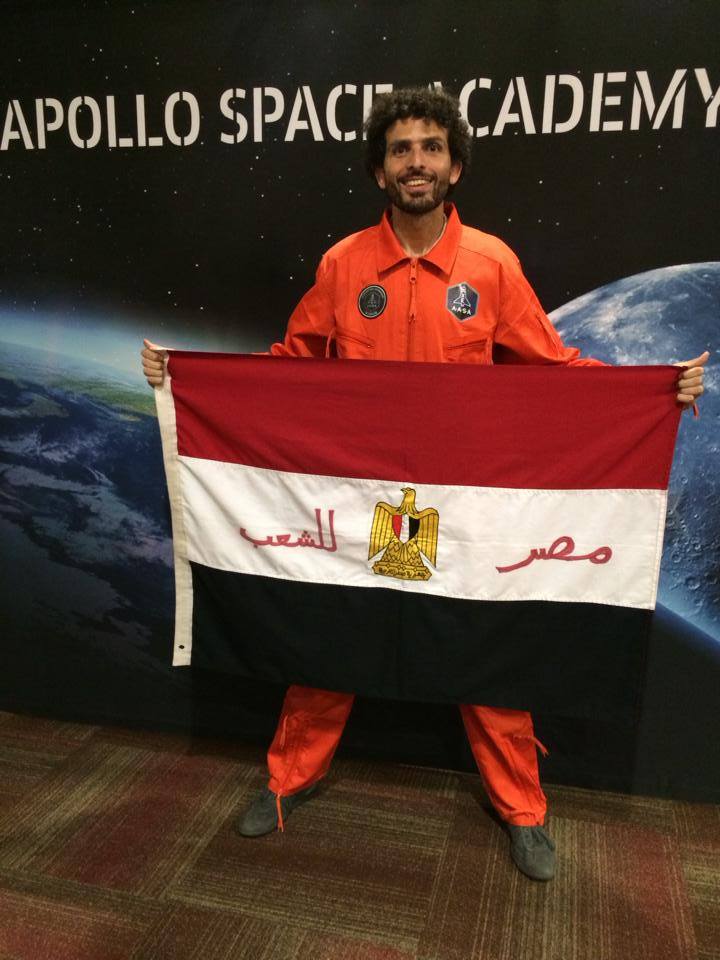 But that is not the only way the soulful mountaineer hopes to give back to society. In light of the Axe Apollo challenge -which is sending Omar, along with 22 other finalists to space- he has started working on a project that involves visiting a hundred schools across Egypt, giving talks about breaking stereotypes and overcoming barriers through space-themed topics.
As interesting as Omar Samra's story is, it is one that continues to unfold new events and experiences worth being retold. Carrying numerous tags that vary between the adventurer, the toy runner, the astronaut, the father and the businessman, one tag remains common to many of those who know Omar, and that is him being an inspiration to a lot people.
"The real inspiration comes from within, and it has to come in relation to the purpose of what you're doing."
---
Subscribe to our newsletter
---