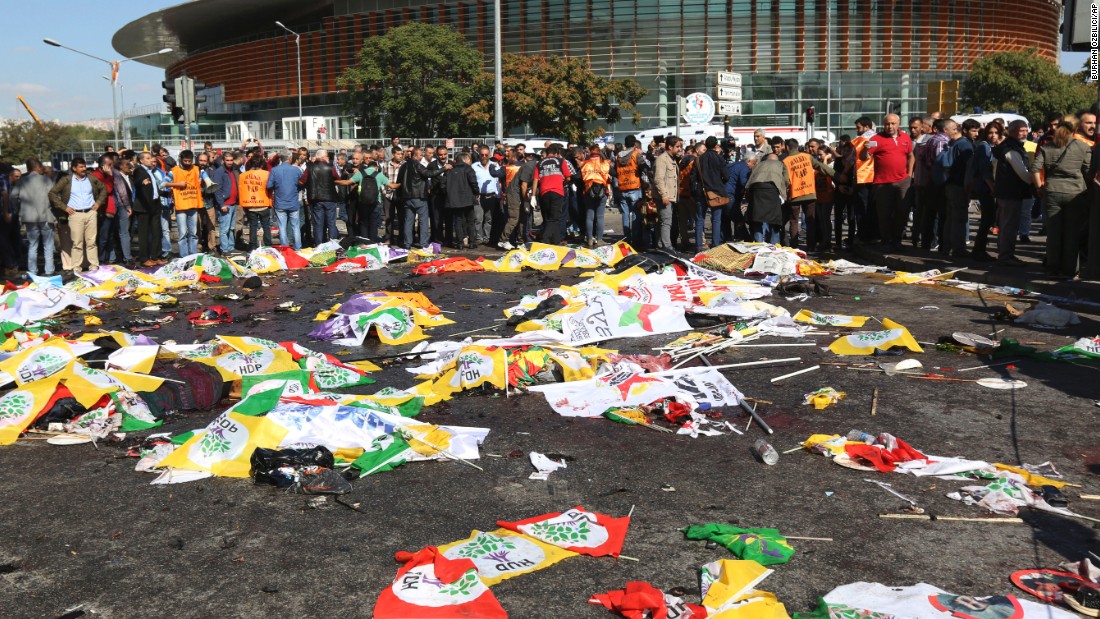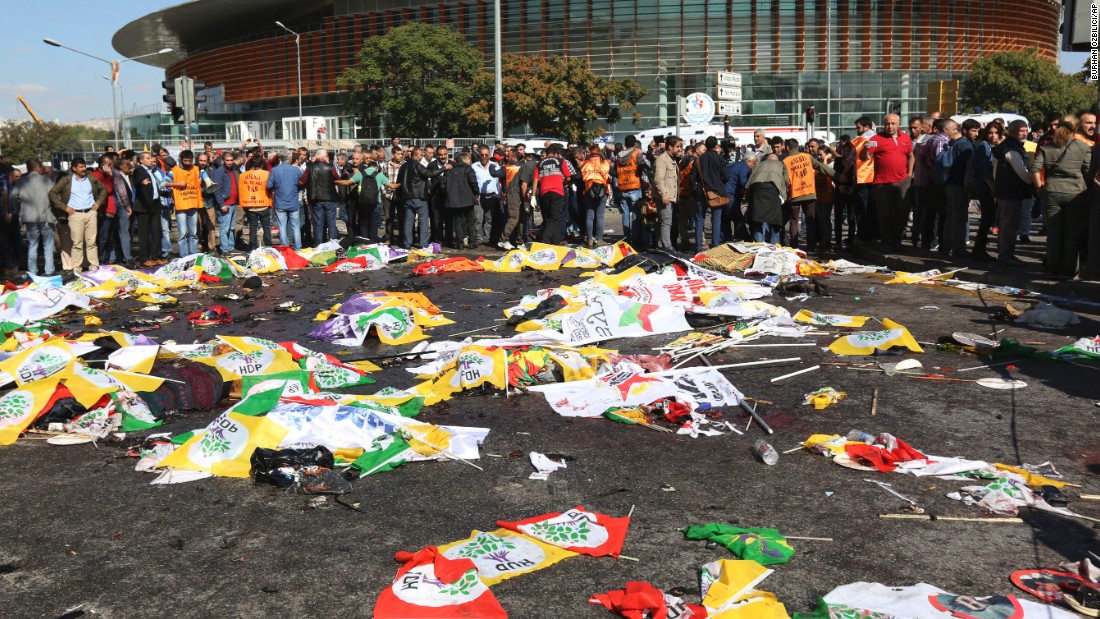 The death toll from two large blasts in Ankara, Turkey has climbed to 86, in addition to 186 people injured, the Turkish Health Ministry said in a statement.
Twin bombs targeted a peace rally calling for an end to violence between Turkish forces and the PKK, the Kurdish separatist group, earlier this morning.
Police forces fired tear gas canisters after the explosions went off and the pro-Kurdish HDP party tweeted that the police on-scene were attacking people trying to carry the injured away from the bomb site.
Turkish officials said the explosions were a terrorist attack carried out by a suicide bomber and that an investigation has been launched to find the perpetrators. No group has claimed responsibility for the attack so far.
Recep Tayyip Erdogan, Turkey's president, released a statement on the presidency's website condemning the attacks, saying, "No matter what its origin, aim or name, we are against any form of terrorist act or terrorist organization. We are obliged to act against it together."
While speaking to reporters shortly after the blasts, Turkey's Ministry of Forestry and Waterworks Veysel Eroglu reportedly called the rally a "terrorist demonstration" and called on the Turkish people to be wary of "such provocateurs".
Some eyewitnesses at the scene of the attack said that ambulances were facing difficulties in reaching the injured and evacuating them for medical attention due to police obstruction.
VIDEO: Police block path of ambulances until people beat them out of the way #Ankara #Turkey – @evrenselgzt pic.twitter.com/G58WTzAln0

— Conflict News (@Conflicts) October 10, 2015
The Turkish government has imposed a media ban on the attacks and blocked access to Twitter and Facebook but many social media users continue to post on the platforms by using a virtual private network (VPN) to bypass the ban.
#Turkey #Twitter is blocked #Facebook is blocked & to report about bombing in #Ankara is under media ban in pariah state of #Erdogan

— Capulcu TurkKick (@TurkKick) October 10, 2015
Meanwhile, Egypt's Foreign Ministry spokesman condemned the attacks and expressed condolences to the victims' families in a statement, adding that Egypt will continue to stand by the Turkish people during this difficult time. Abou Zeid also stressed on the importance of international cooperation in battling all forms of terrorism across the globe.

---
Subscribe to our newsletter
---