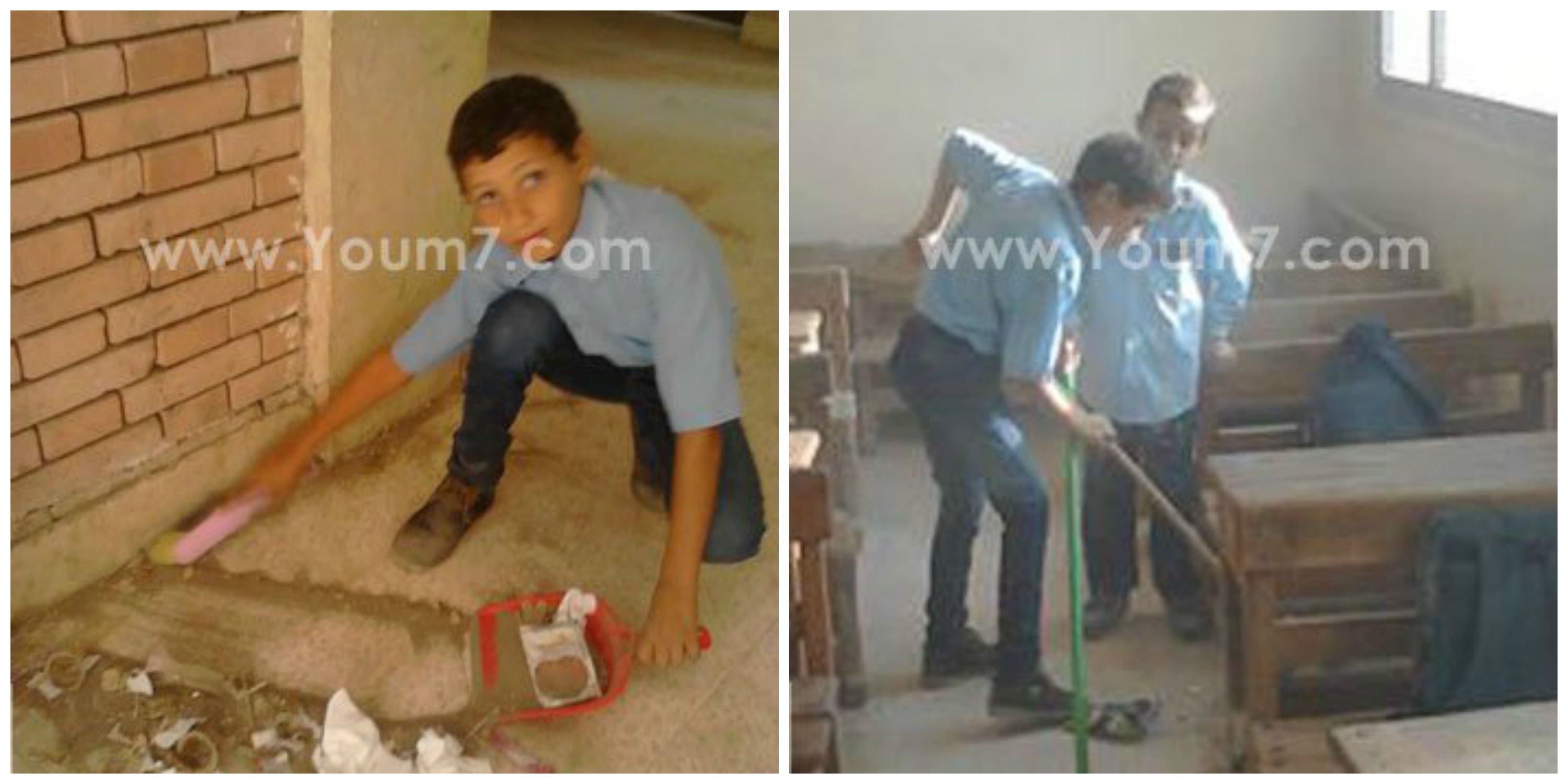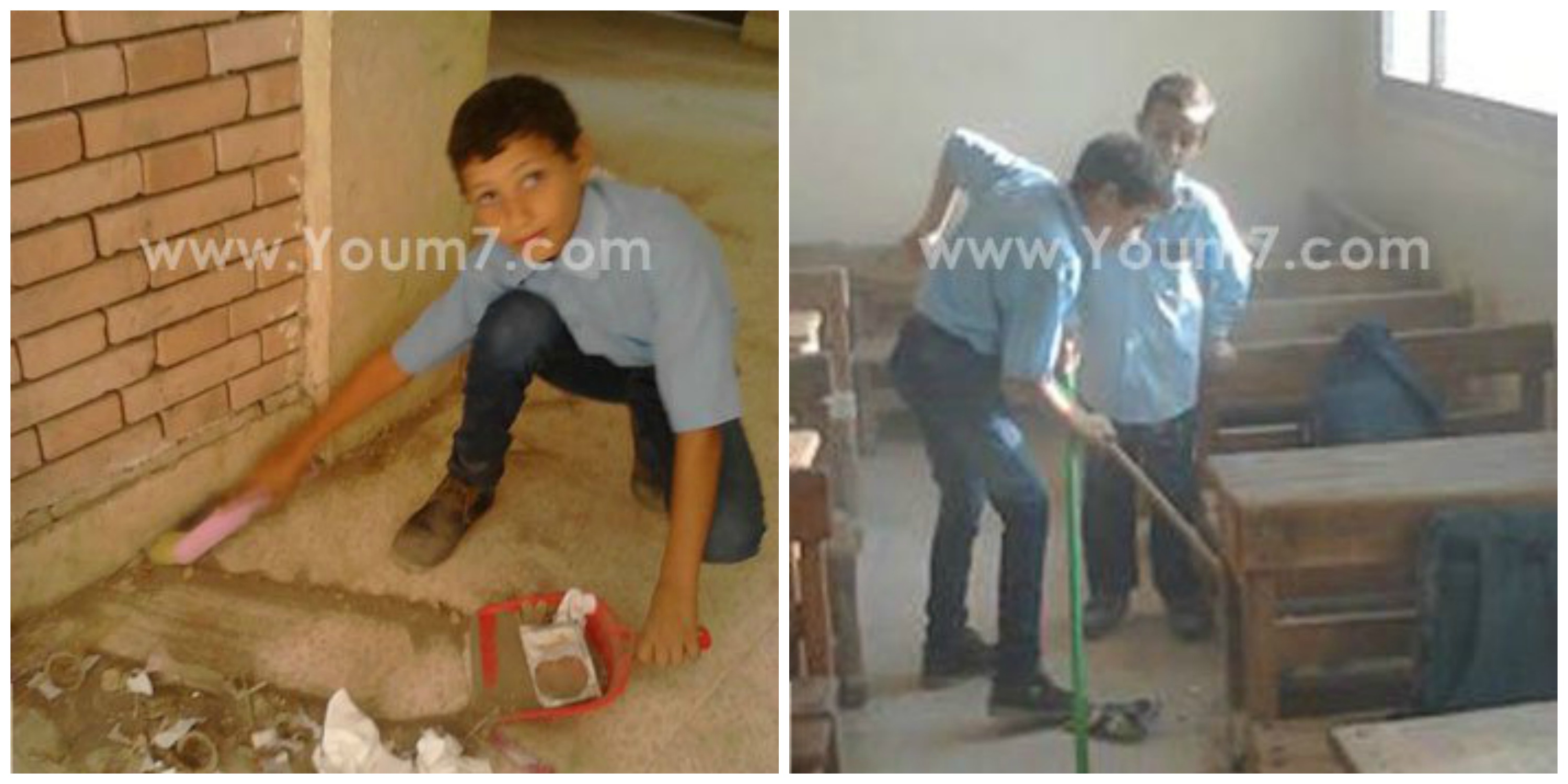 Schoolchildren have been forced to clean classrooms and teachers' offices at the end of the school day in Tanis, a city in the Sharqiya governorate, sparking outrage among the students' parents.
According to private media Youm7, several of the students' parents donated money to the school to buy cleaning equipment after a teacher asked a student for money for this purpose. The school reportedly has a cleaning staff paid on a monthly basis to maintain the school's cleanliness but students are forced to clean classrooms, offices and the outdoors playground area.
The neglect plaguing Egypt's schooling has frequently made headlines in the recent past.
Earlier this month, a primary school student said that an older student attempted to rape her inside one of the classrooms at their school in Giza, while state media Al-Ahram reported that a 17-year-old was killed in a fight during recess in Gharbiya.
Last year, the Egyptian Coalition for Children's Rights (ECCR) issued a report outlining cases of abuse and neglect in schools across Egypt, including violent corporal punishment that left several students seriously wounded.
A report issued by the United Nations Development Program annually showed that more than 35 percent of students aged 12 to 15 – up from 26 percent in 2013 – are illiterate.
Over a quarter of the Egyptian population is illiterate, with 18.5 percent of males and 33.6 percent of females unable to read or write, according to research by the Central Agency for Public Mobilization and Statistics (CAPMAS) released in 2014.
The Egyptian government has recently launched initiatives to improve the situation and alter school curricula but parents and students alike remain disgruntled with the new policies and longstanding neglect in schools.
---
Subscribe to our newsletter
---