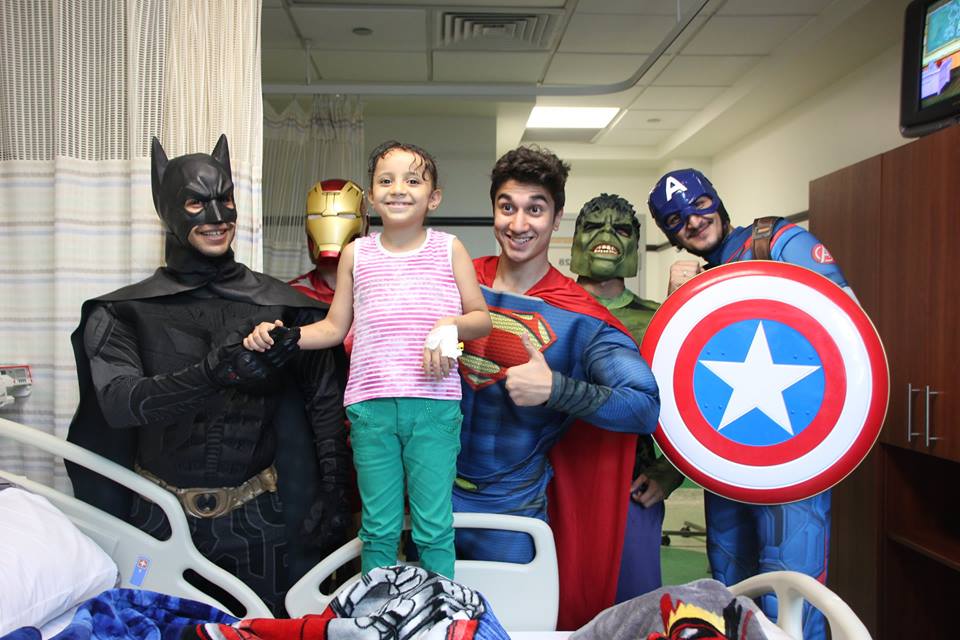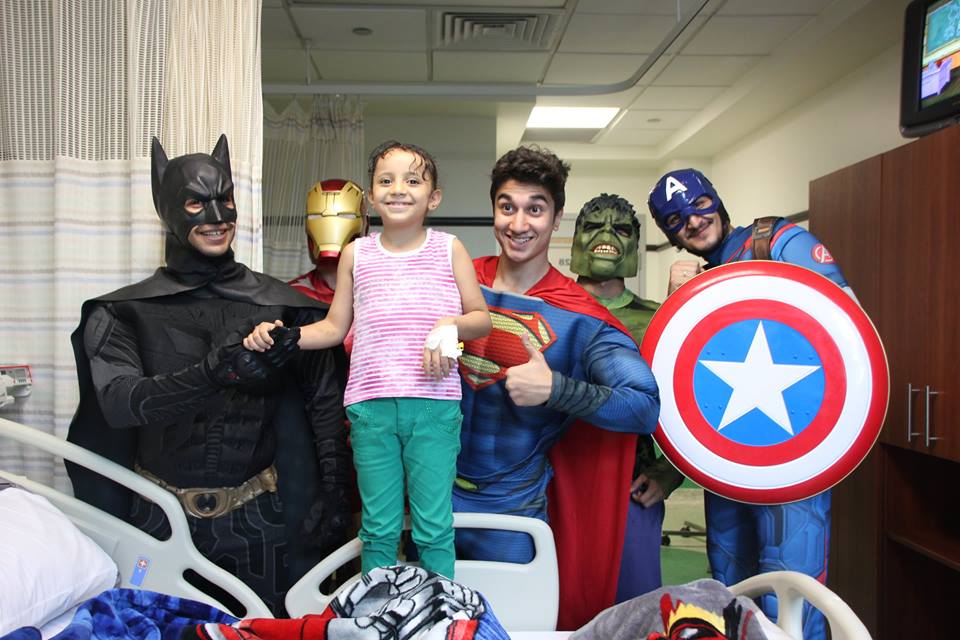 After defeating Ultron and achieving world peace once more, The Avengers – a Marvel Comics superhero team – have joined forces to show support to the real heroes of Egypt at the 57357 Children's Cancer Hospital.
Last Wednesday, a group of five Egyptian young men visited the CCHE dressed as The Hulk, Iron Man, Captain America, in addition to the DC Comics superheroes Batman and Superman.
"The superheroes, Amro Sami and his charitable colleagues, inject fun and joy into the lives of 57357's patients," read a statement on the hospital's website on Thursday.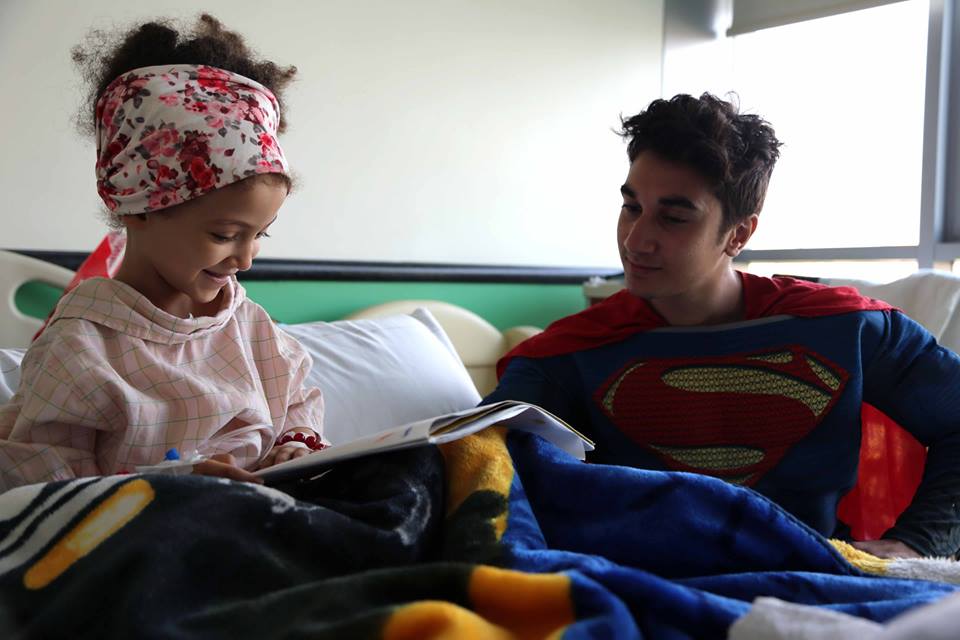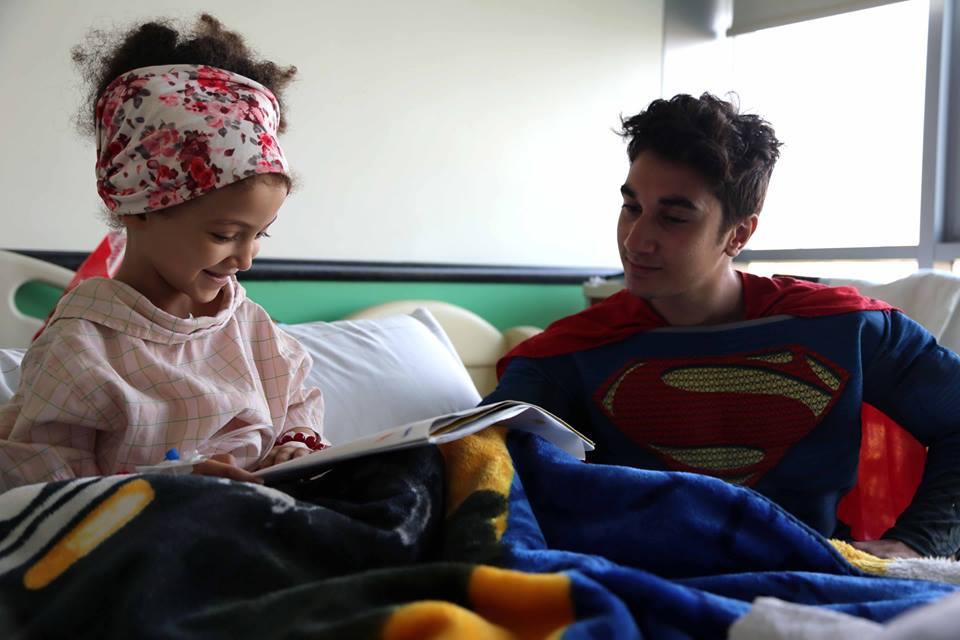 The statement explains that Amr Samy is a young artist who has dedicated his time to bringing joy to the children at 57357. After a previous visit, he returned with another group of benevolent youth: Mohannad (Superman), Bassel (Captain America), Mina (The Hulk) and Mohab (Iron Man). Dressed as the children's favorite superheroes, they spent the entire day with the children, spreading hope and joy at every corner they visited.
Since its establishment in 2009, the CCHE 57357 Research Department has been a leading force of medical research in Egypt, with a focus on pediatric care, epidemiology, molecular biology, pathology and pharmaco-kinetics.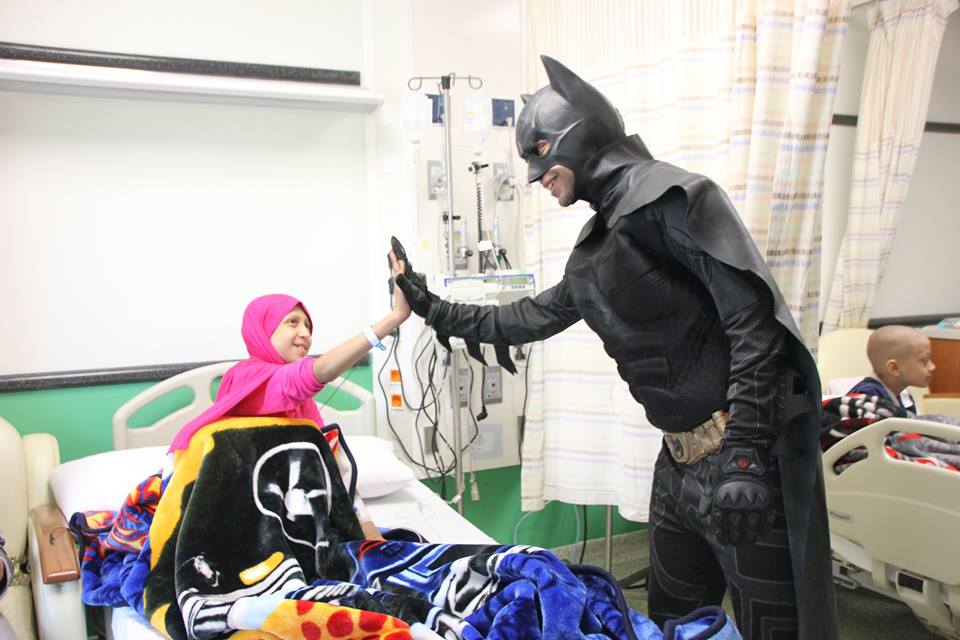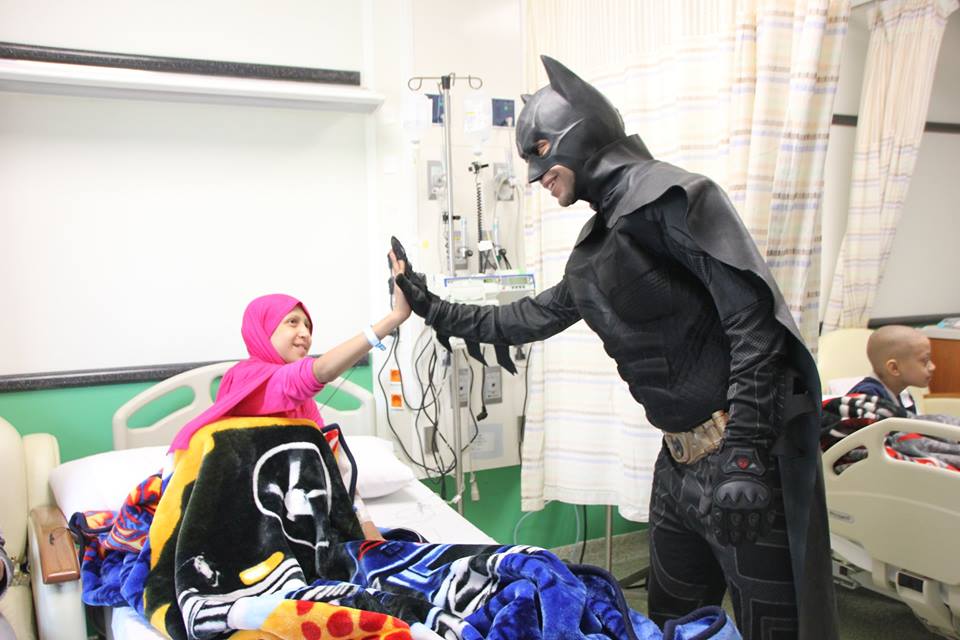 According to Hospital 57357, approximately 8,400 children are estimated to develop cancer in Egypt each year. Twenty-four percent of these children are likely to die due to the lack of adequate treatment and facilities, says 57357.
The 57357 Children's Cancer hospital – which provides free cancer treatment to children – was awarded the OPEC Fund for International Development (OFID) award for development.
You can check out the rest of the photos at the 57357 Facebook page.
You can also learn more about the various donation programmes here.
---
Subscribe to our newsletter
---