By Nayera Yasser
Imagine if each and every one of your favourite childhood characters came to life one day. Imagine if, out of all countries around the world, they chose Egypt in particular. One local graphic designer did not only imagine this kind of scenario; he went one step further and brought this vision to reality.
"We wanted to do something that would highlight Egyptian stereotypes, jobs, iconic attractions; the Egyptian culture in conclusion," said graphic designer Amr Eid.
Eid previously worked on mach-up projects that mix and match opposite concepts using Photoshop. This time, he teamed up with friend photographer Youssef Swellam and friend graphic designer Omar Montasser for a fresh visual project.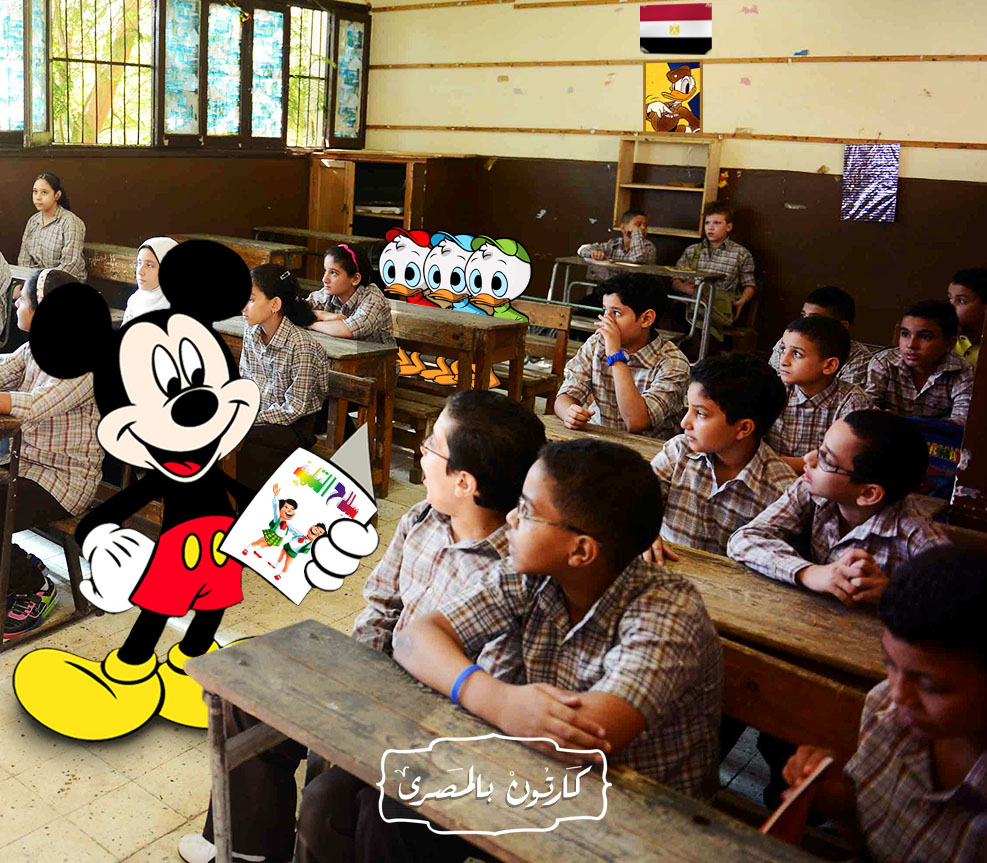 The primary concept aimed at spotting and analysing the intricate details of the local culture; however, the team did not want the project to be perceived as brutal criticism. Therefore, popular cartoon characters were used as the ideal implementation solution.
"Our main concern was how to convey our concept in an interesting and unique method," Eid added. "Accordingly, we chose to fit cartoon characters into a bunch of stereotypical situations."
For one month, the team focused on developing the concept and breaking it down into a set of cohesive situations from across the country. Nonetheless, the main phases had to be photographed and photo-shopped.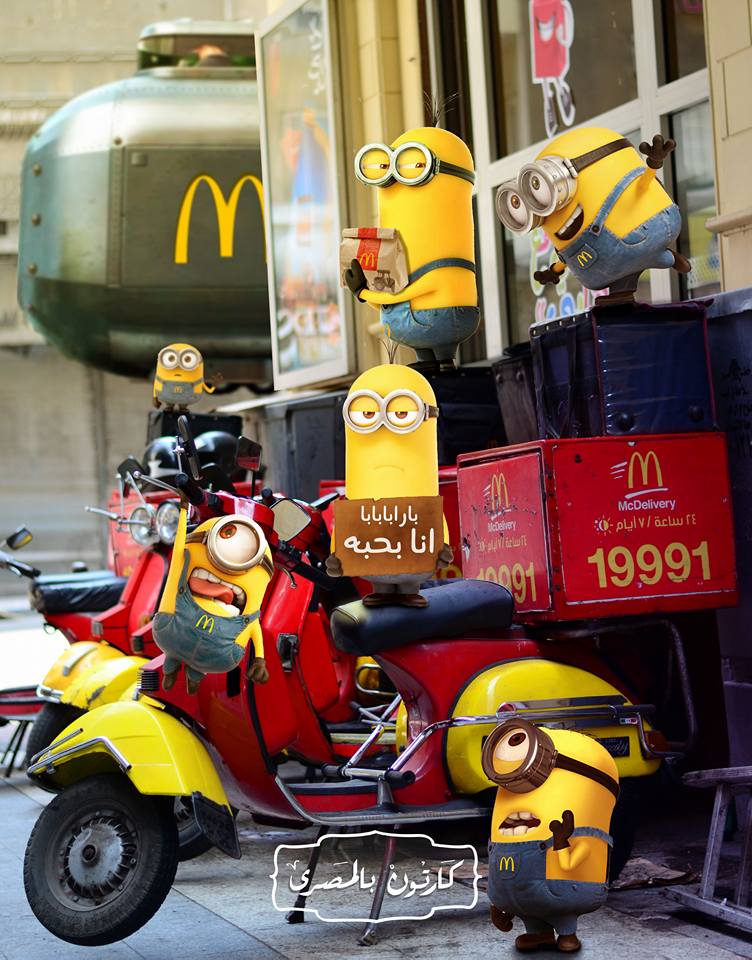 As a team that consisted of graphic designers and a photographer, they roamed the capital in search of ideal locations and later worked on erasing the lines between cartoon and real life.
According to Eid, the characters were chosen based on their ability to fit the proposed topics. Mega Mind, Goofie, the minions, Jessica Rabbit, among others were adapted into local sceneries. More importantly, the proposed scenarios focused on jobs that are highly popular in Egypt unlike the rest of the world, such as the grilled-corn street vendor.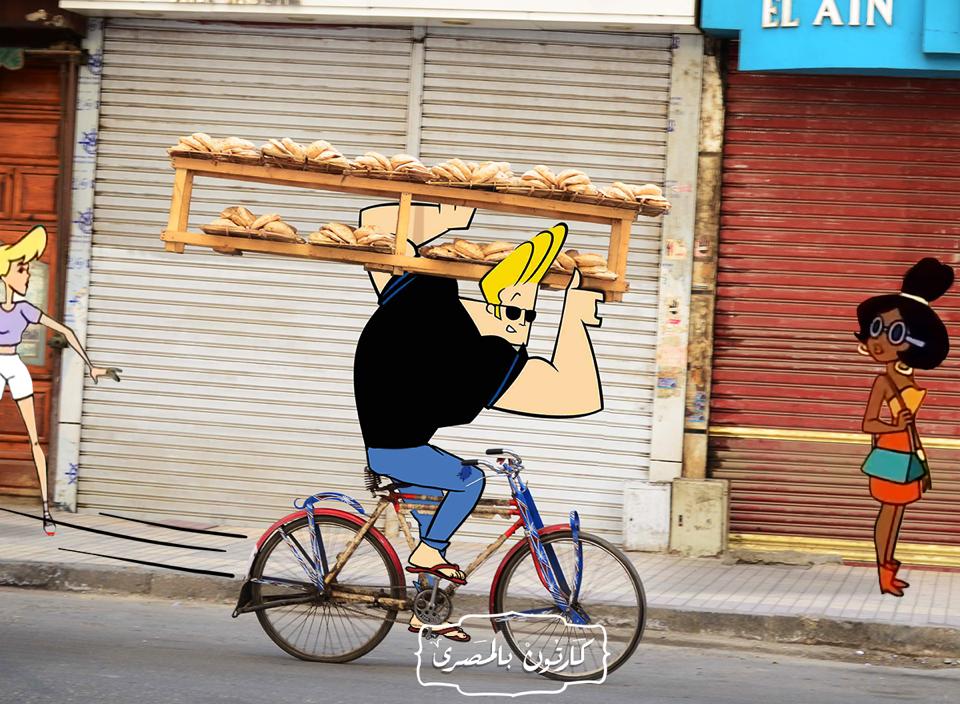 "The series is set to consist of 20 characters; it will include Mickey Mouse, Popeye, Hulk, Monster Inc, Aladdin, Timon, Captain Maged, Winnie the Pooh, and more," said Eid.
So far the project is attracting numerous shares, likes and comments as it was shared online solely. The team shares a new post each day, and at this point fans constantly wait for the daily post and send the creators messages asking about them in utter anticipation.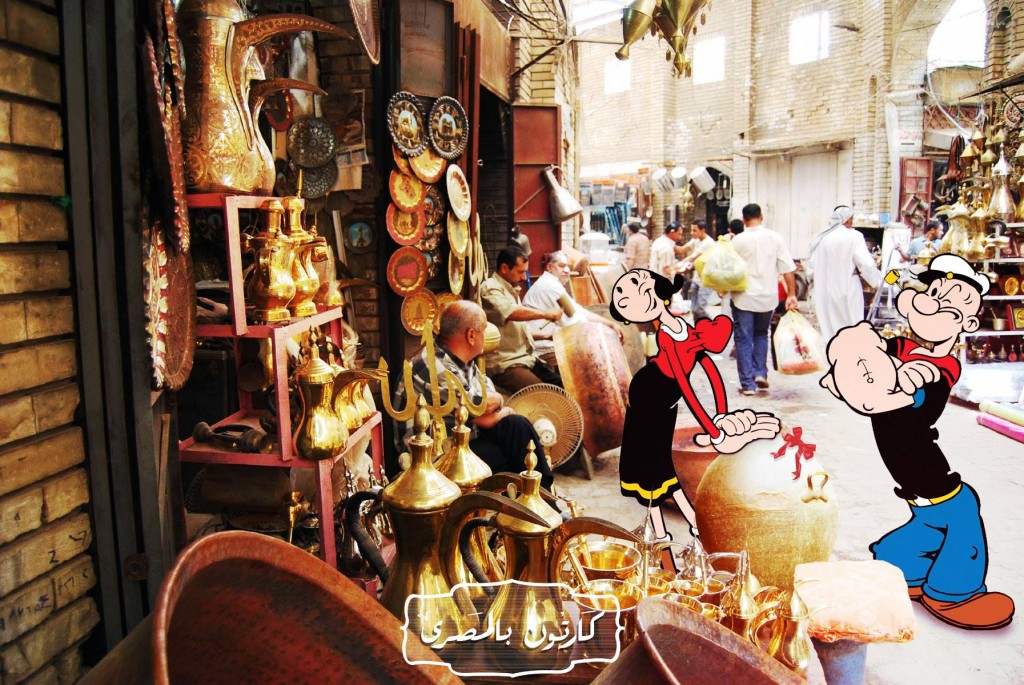 "So far the feedback has surpassed all of our expectations and hopes. After posting the first two pictures, two publications contacted us asking about the project," said Eid.
Eid originally graduated from the faculty of petroleum geo-science, Cairo University. After the success of two visual projects, it is safe to predict a new era of Photoshop, courtesy of Eid.