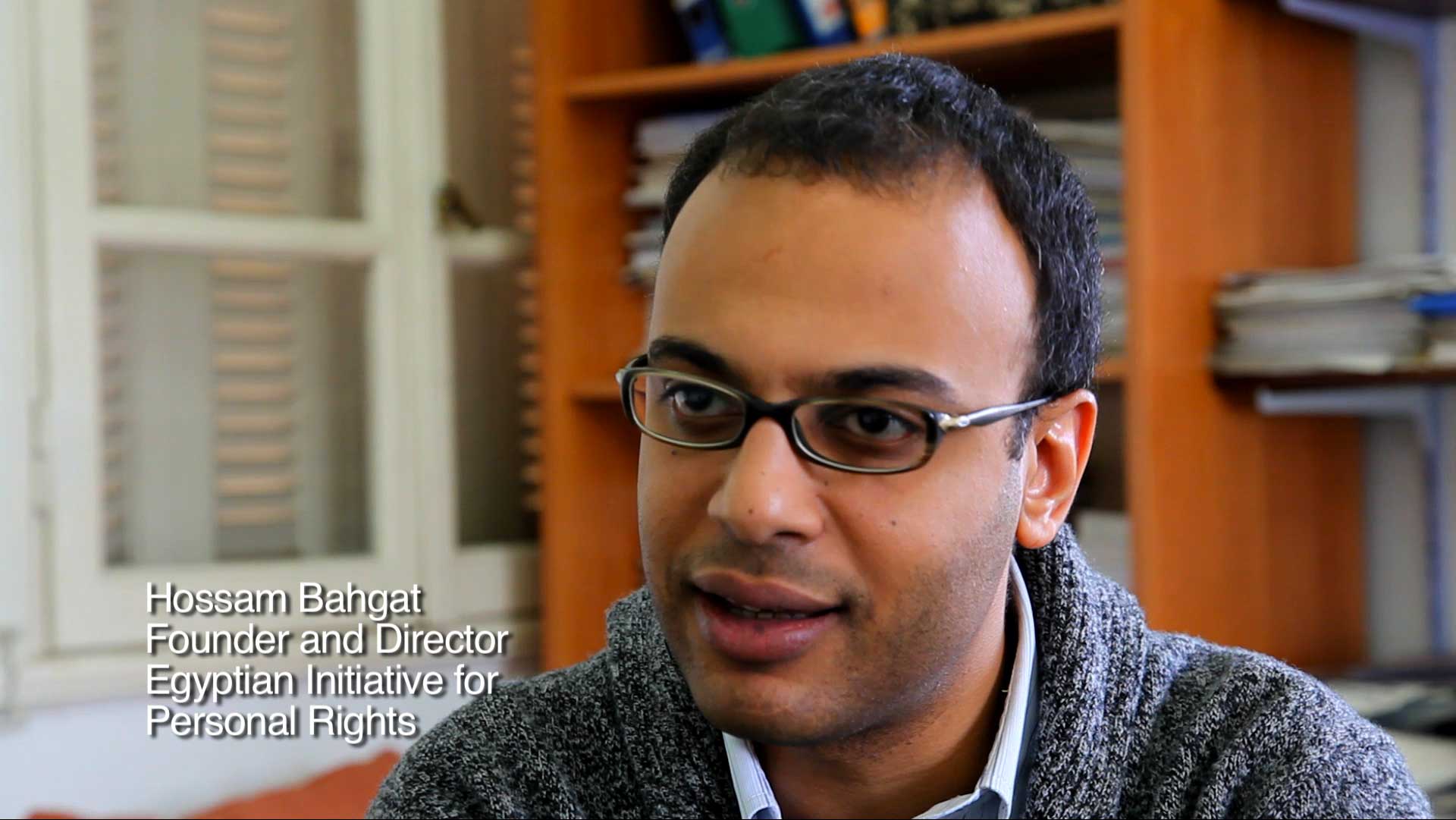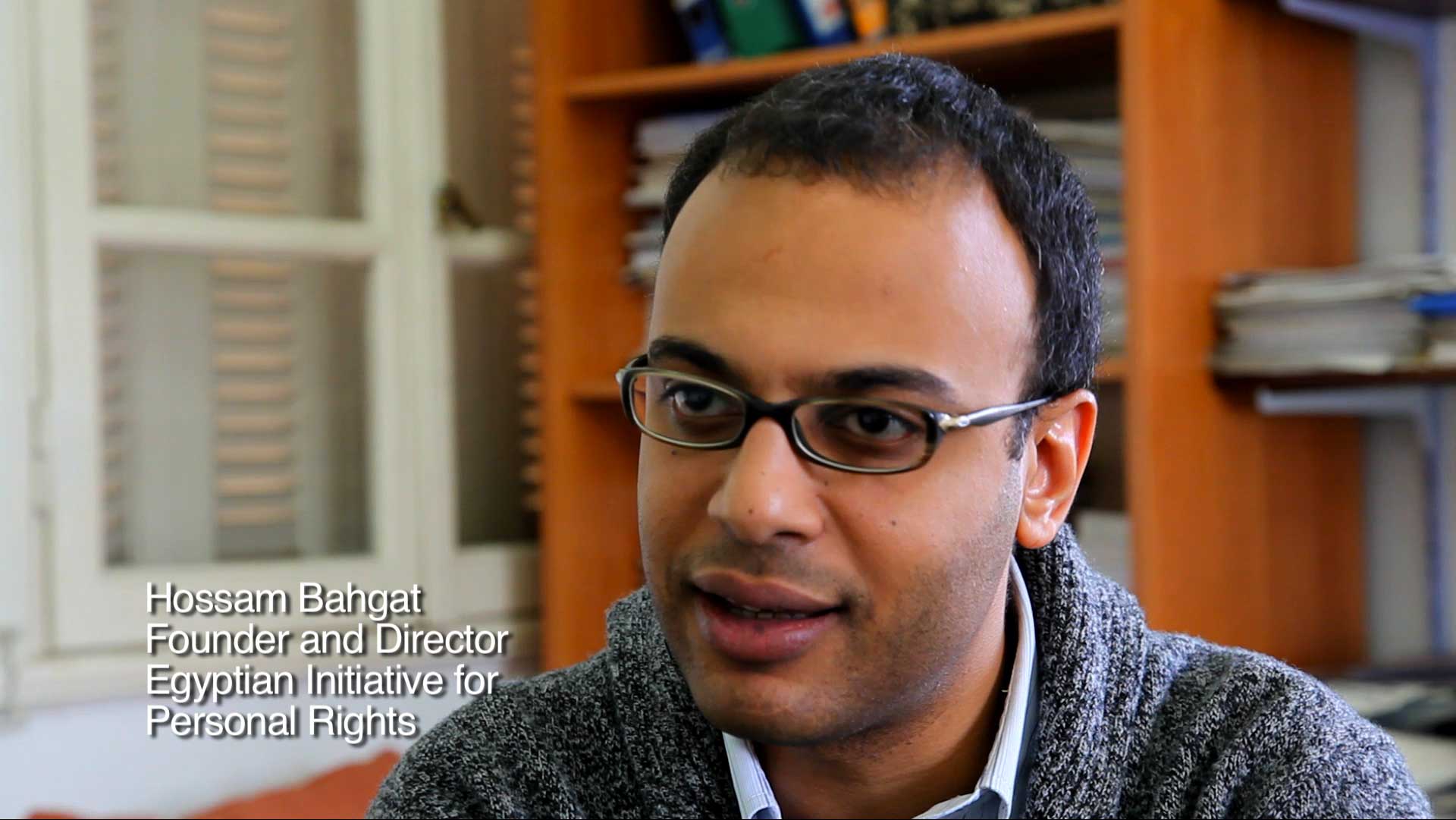 Egypt's Military Prosecution ordered the detention of Hossam Bahgat, an Egyptian investigative journalist and human rights activist, for four days pending an investigation into charges of "spreading false rumors aiming to upset public peace and security" on Monday.
Bahgat's lawyer, Karim Abdelrady, who works with the Arabic Network for Human Rights Information, said on Sunday night that Bahgat would be held in overnight detention, pending a decision on Monday morning on whether to formally charge him.
Independently owned electronic publication Mada Masr, for which Bahgat is a frequent contributor, reported that the lawyer-turned-journalist was summoned to the Military Intelligence headquarters in Nasr City, where he appeared for questioning at 9 am on Sunday. After several hours of interrogation, he was moved to Military Prosecution.
He was reportedly not allowed to enter the headquarters with a telephone or a lawyer. After several hours of questioning, he was allowed a short telephone call to inform his colleagues of the charges being brought against him.
Several lawyers, including Negad al-Borie, Hassan al-Azhari, Khaled Ali, Adel Ramadan and Hoda Nasrallah are currently attending Bahgat's interrogation, Mada reported.
Bahgat is most widely known for founding and directing the Egyptian Initiative for Personal Rights (EIPR) in 2002, and for his investigative reports that delve into the details of corruption and call officials into question, among other topics.
He wrote a detailed account of how the Supreme Council of Armed Forces, which took power in Egypt following the ouster of President Hosni Mubarak in 2011, allegedly released over 800 Islamists and militants from prison.
His most recent investigative report, also published on Mada Masr nearly one month ago, revolves around the conviction of 26 military officers for conspiring with the Muslim Brotherhood to overthrow the current regime.
According to BBC Arabic, a source from within the military asserted that Bahgat had not contacted the military to corroborate the claims.
However, in his report, Bahgat said that Mada had conducted interviews with the relatives of the convicted military officers and used the official indictment sheet from the trial as evidence. Bahgat also asserted, "The Armed Forces spokesperson could not be reached for comment on the issue, despite repeated attempts."
There is speculation that this last report is the main reason for his being summoned but some have been quick to point out that Bahgat's often-critical review of Egypt's Arabic news outlets, published daily on Mada, may also play a role in the investigation.
News of Bahgat's interrogation was met with outrage from journalists, lawyers, human rights organizations and regular citizens alike.
#Solidarity_With_Hossam_Bahgat quickly became Egypt's top trending topic on Twitter as news of his arrest broke.
Anyone outspoken who possesses actual critical thinking skills not languishing in Egyptian cells left? #متضامن_مع_حسام_بهجت #FreeHossam

— نسرين سالم (@NesreenMSalem) November 8, 2015
Up until now he had a niche audience, this will bring more exposure to his important work. #متضامن_مع_حسام_بهجت https://t.co/vT6K6VQEYS

— Dalia Ezzat (@DaliaEzzat_) November 8, 2015
#حسام_بهجت مافبركش اخبار، تحقيقه كان من واقع أوراق القضية، حسام من اكتر الصحفيين المصريين مهنية وحقوقي أكثر من رائع #متضامن_مع_حسام_بهجت

— سارة عثمان (@Sarah_Othmann) November 8, 2015
Translation: #Hossam_Bahgat did not fabricate news, his investigation was from the facts of trial papers, Hossam is among Egypt's most professional and truthful journalists, more than wonderful #Solidarity_With_Hossam_Bahgat
Amnesty International, a non-governmental organization focused on human rights, released a statement condemning the charges brought against Bahgat as "a flagrant violation of his right to freedom of expression".
"The arrest of Hossam Bahgat today is yet another nail in the coffin for freedom of expression in Egypt," said Philip Luther, Director of the Middle East and North Africa Program at Amnesty International. "Any charges brought against him must be dropped."
Kenneth Roth, Executive Director of Human Rights Watch, described Bahgat's prosecution as a "new low" and that his arrest has only shed more light on his reports exposing "inconvenient truths".
This story is developing.
---
Subscribe to our newsletter
---