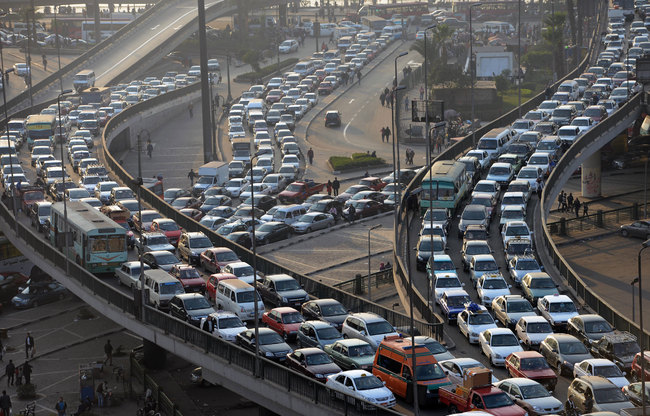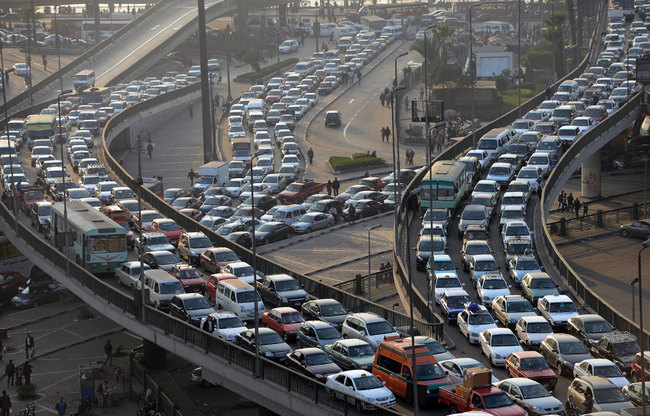 Google Maps' features in Egypt continue to expand, with Google Traffic finally launching in the country eight years afters its initial launch.
The feature provides a colour-coded way on Google Maps of knowing whether a certain road is congested or not.
google maps now in egypt have live traffic pic.twitter.com/mfnYppaX3L

— ‍‍♑ (@Som3aNada) November 20, 2015
Green colors indicate there are no traffic delays, orange indicates medium congestion, while red warns road users of slow traffic and delays.
Google Traffic is finally working in Egypt. This screenshot is from 1AM, I assume there is often more red pic.twitter.com/maC3SGEGEK — David Degner (@degner) November 19, 2015
The latest update also provides users with an estimated time of arrival, as well as alternate routes that may take less time. On Twitter, a number of local users posted screenshots of the application, celebrating the feature's arrival to Egypt. Others, however, warned that Google Traffic may impact local services, such as the widely-used Bey2ollak.
Google maps just launched traffic updates in Egypt, @Bey2ollak and other competitors must pivot now, or find an advantage over @googlemaps. — Mustafa (@_camara_) November 19, 2015
@Bey2ollak still far better than Google Maps traffic in Egypt. They tell you which routes to avoid and display common routes we travel daily

— Dolce© (@DolcyEmara) November 20, 2015
However, with millions of users in Egypt, Bey2ollak may remain ahead of the game, particularly as some users say it has more features that Google's alternative. A World Bank study recently found that Cairo's infamous traffic costs Egypt EGP 47 billion (USD 6.5 billion) annually and is expected to reach EGP 105 billion (USD 14.6 billion) by 2030.
---
Subscribe to our newsletter
---