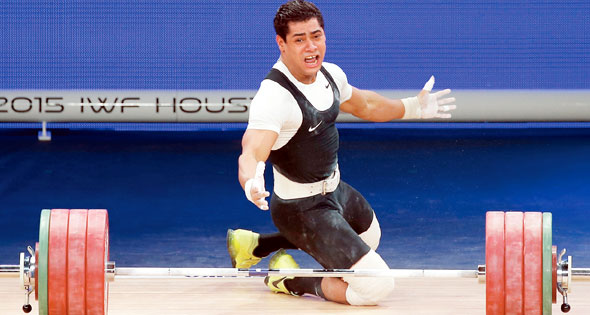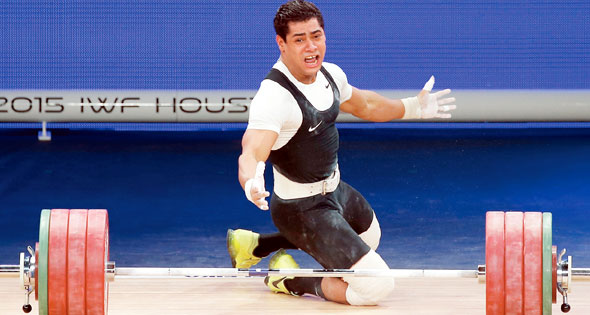 Egyptian weightlifter Mohamed Ihab won two bronze medals and broke African, Arab and Egyptian records at the World Weightlifting Championships in Houston, Texas on Tuesday.
Ihab, who competes in the 77 kg division, lifted 162 kg in the snatch and 201 kg in the clean and jerk, with each successful lift landing him one bronze medal. The lifter celebrated when he successfully lifted the 201 kg, cheering and jumping with his coaches, who were watching from the sidelines.
"I kept saying to my coach in training 200, 200 I can do it. But he said no, wait for competition. I wanted to compete in the African Championship and again he said no, you can win a medal in the World Championships," Ihab told the International Weightlifting Federation (IWF).
Kazakhstan's Najit Rahimov won the clean and jerk, while China's Lyu Xiaojun won the snatch.
According to the IWF, Ihab won three medals in 2014, when he competed in the 69 kg division.
Ihab is expected to begin training for the 2016 Olympics, which will be held in Rio de Janeiro, Brazil.
---
Subscribe to our newsletter
---