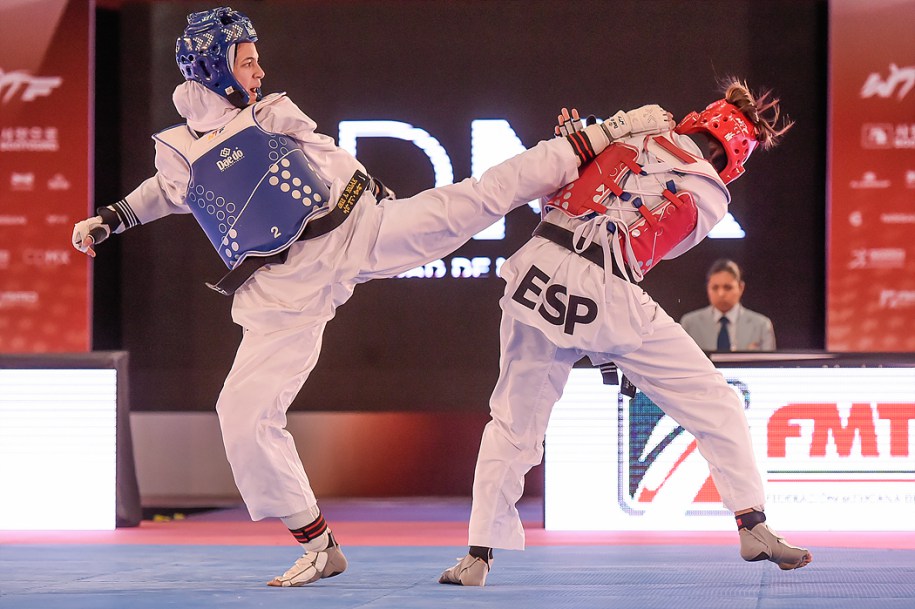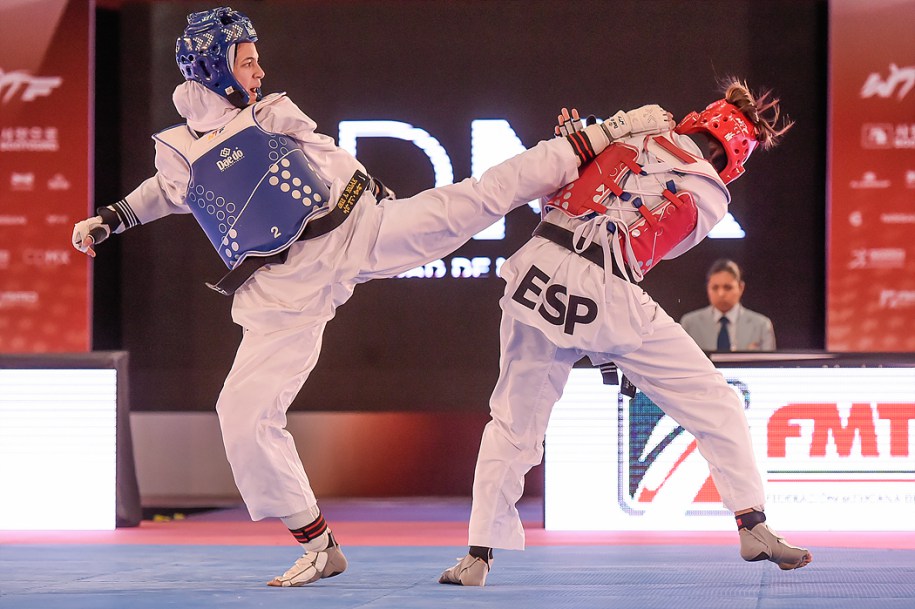 Egyptian taekwondo champion Hedaya Malak won the gold medal at the 2015 World Taekwondo Grand Prix competition, securing herself a spot to compete at next year's Summer Olympics.
Malak beat Spain's Eva Calvo Gómez in the final round of the championship, during which they participated in the -57 kg category. Britain's Jade Jones, who won the gold medal at the 2012 London Olympics, came in third.
خاص بالفيديو :عزف النشيد الوطنى المصري و تتويج هداية ملاك بذهبية نهائي الجائزة الكبري للتايكوندو المقامة بالميكسيك لوزن 57 كجم حيث اقصت فى طريقها كلا من لاعبة تايوان صاحبة فضية بطولة العالم 2015 و ذهبية الالعاب الاسيوية 2014 ثم تخطت بطلة اولمبياد لندن و المصنفة الاولى اولمبيا البريطانية جاد حونز قبل ان تكمل تألقها اللافت فى البطولة و تتوج بالذهب على حساب المصنفة الثانية و اللاعبة الاكثر تتويجا فى تاريخ الجوائز الكبري الاسبانية ايفا كالفو جوميز و يعزف النشيد الوطنى المصري لاول مرة فى تاريخ هذه البطولة التى استحدثها الاتحاد الدولى منذ عام 2014

Posted by Egypt Sports Network on Sunday, December 6, 2015
Malak now ranks third in her weight category in the Olympic ranking, after moving up one spot from fourth following her most recent win. She automatically qualified for the Olympics as one of the top six ranked competitors in her weight category.
The 2016 Summer Olympics are due to take place in Rio de Janeiro, Brazil, from August 5 to August 21, 2016.
37 Egyptian athletes have qualified to compete at a variety of events at the Olympics, including boxing, rowing, shooting, swimming, table tennis and weightlifting.
---
Subscribe to our newsletter
---