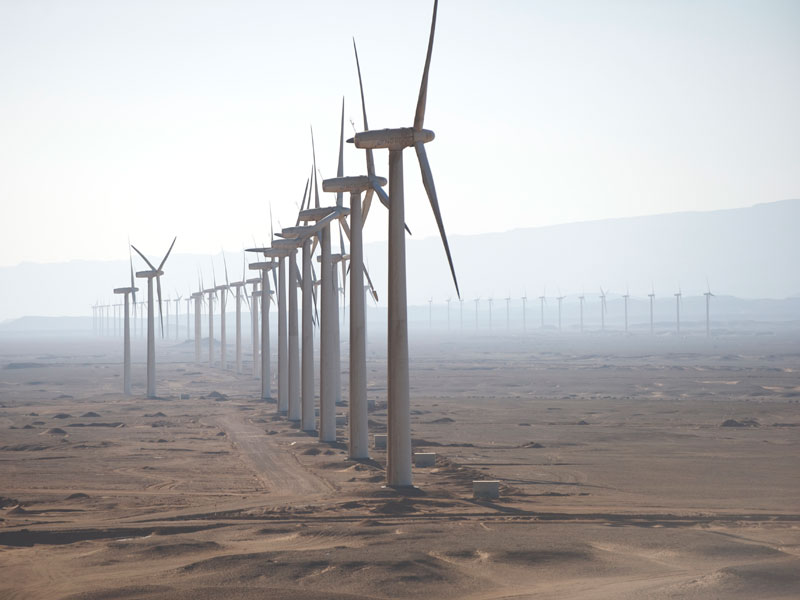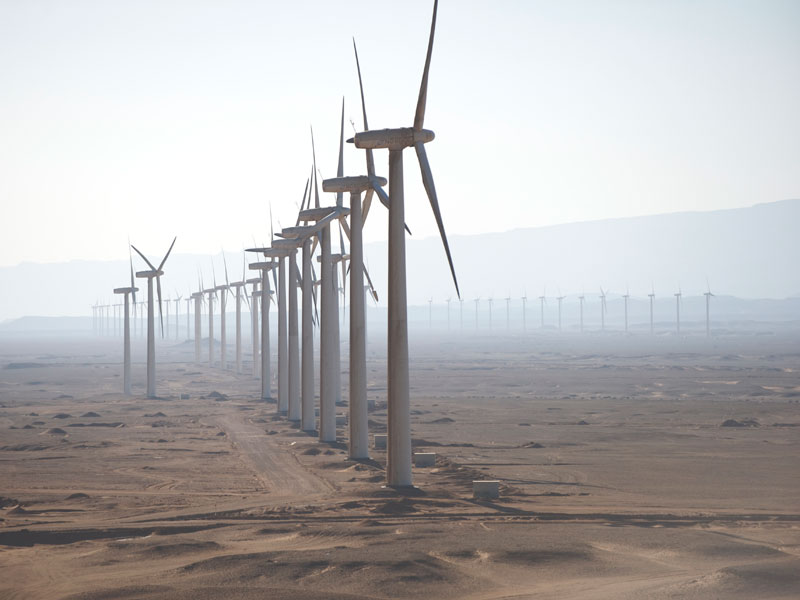 The largest wind farm in Africa and the Middle East has been inaugurated in Egypt's Gabal El-Zayt.
According to the African Review, the wind farm cost $US 359 million and has been financed by the European Union (EU), Germany's KfW and the European Investment Bank (EIB).
The wind farm will host 100 turbines and could generate up to 800GWh per year. The report added that the wind farm will contribute to preventing 400,000 tonnes of carbon dioxide emissions per year.
The project, which will increase Egypt's wind power capacity by 35 percent, was inaugurated by Minister of Electricity and Energy Mohammed Shaker and Ambassadors from the European Union.
The EU's Ambassador to Egypt, James Moran, said that the project will provide new jobs and ensure Egypt can rely on renewable energy in the future.
"The wind farm in the Gulf of El-Zayt is a leading source of renewable energy that will help bolster Egypt's economy, create jobs and reduce pollution from greenhouse gases," said the Ambassador according to the African Review.
Meanwhile, Shorouk newspaper reported that the project will provide power to up to 500,000 families. The project reportedly took up to 30 months to complete.
Egypt hopes to generate 20 percent of its energy from renewable energy sources by 2020 and has recently inaugurated and commenced a number of projects in the solar energy field.
---
Subscribe to our newsletter
---