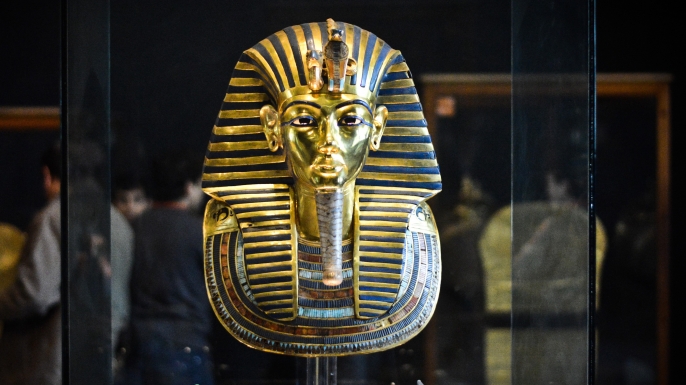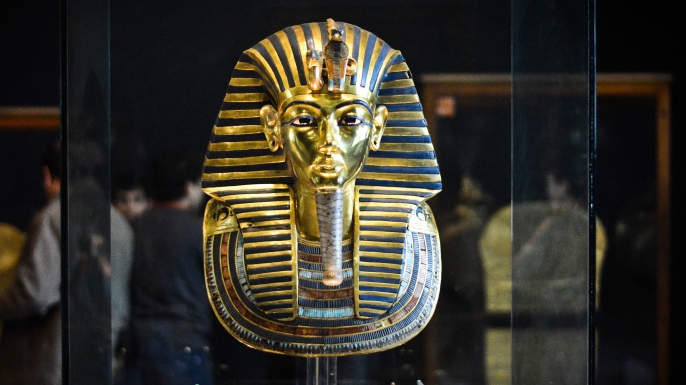 Egypt's Minister of Antiquities has announced the famous gold mask of King Tutankhamun is set to return to the Egyptian Museum next Wednesday after an 8-week restoration process, state news agency MENA reported.
Minister Mamdouh El Damaty said that the details of the restoration will be revealed at a press conference on Wednesday.
Earlier this year, reports surfaced that employees at the Museum accidentally damaged the mask while cleaning it and hastily attempted to fix it using epoxy glue.
Although the incident actually occurred in August 2014, it went unreported for several months as the employees attempted to keep the botched repair under wraps.
In October, officials from the Museum called on German art restoration experts to begin the repair process. The experts had to manually remove the glue from the mask, which had left a "transparent yellow" layer between the mask and the beard.
The mask has long been hailed as an iconic artefact from Ancient Egypt and is a major tourist attraction. King Tut's story has recently made international headlines once again when British archaeologist Nicholas Reeves publicized his theory that the young pharaoh's tomb and burial mask were originally made for Queen Nefertiti, who is strongly believed to be his stepmother.
According to Reeves, Tutankhamun's sudden death likely resulted in his "hurried" burial in a mausoleum that had not been intended for him. The archaeologist also believes Nefertiti's tomb, the location of which has long been an unsolved mystery.
However, Reeves and Damaty announced that there is a "90 percent chance" there is a hidden chamber in King Tut's tomb, after Reeves was granted permission in October to conduct radar scans inside the burial chamber.
King Tutankhamun's tomb was found in the Valley of the Kings in Luxor in 1922 under the supervision of another British archaeologist and Egyptologist, Howard Carter.
---
Subscribe to our newsletter
---