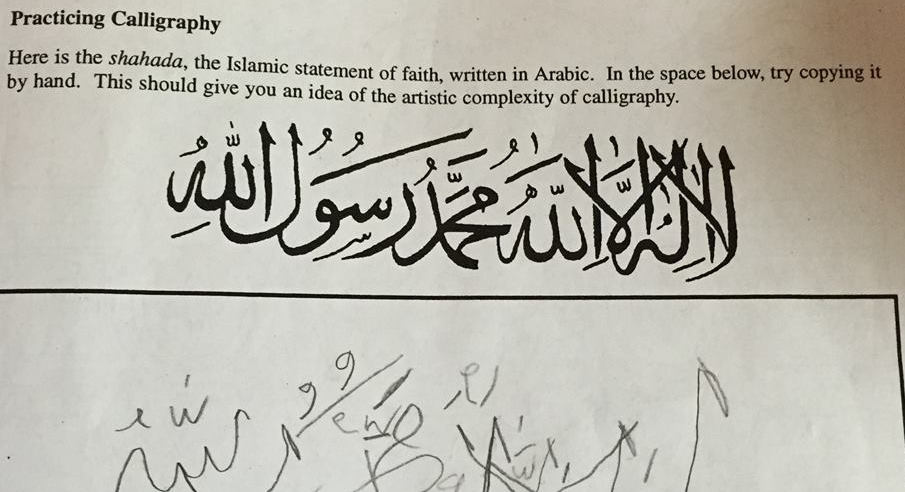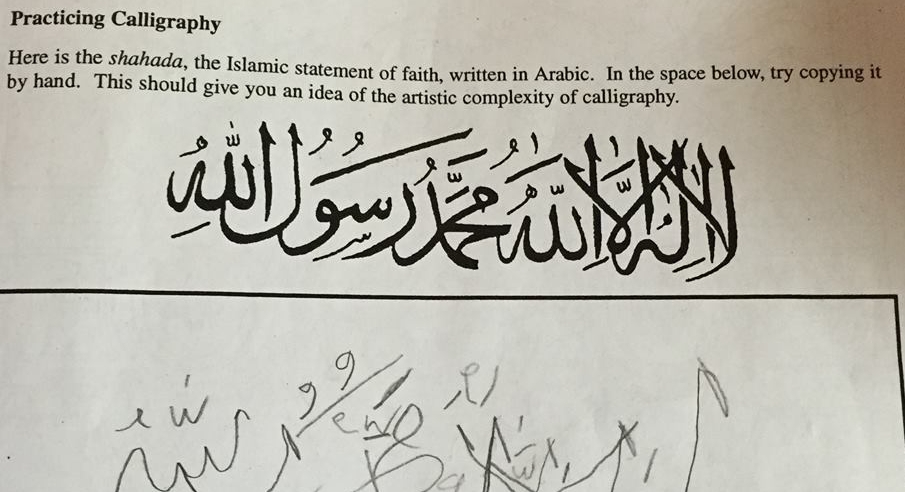 A whole school district in the U.S. state of Virginia has shut down after schools received 'threats of violence' when students were asked to complete an Arabic calligraphy assignment in a geography class on Islam.
Teacher Cheryl LaPorte asked students in her World Geography class at Riverheads High School to trace an example of Islamic text that had been written in calligraphy.
"Here is the shahada, the Islamic statement of faith, written in Arabic. In the space below, try copying it by hand. This should give you an idea of the artistic complexity of calligraphy," said the assignment. The 'shahada' translates to "There is no God but Allah and Muhammad is the messenger of Allah".
Yet, instead of giving an idea of the 'artistic complexity of calligraphy', the assignment resulted in widespread anger on social media and in the community. The uproar, which included unspecified threats, resulted in the closing of a whole school district, forcing 10,000 students to stay at home and avoid participating in any school-related activities.
"We regret having to take this action, but we are doing so based on the recommendations of law enforcement and the Augusta County School Board out of an abundance of caution," said Augusta County school officials, adding that there was no specific threat of harm to students.
In a separate statement to Fox News, the district defended the lessons on Islam.
"Neither these lessons, nor any other lesson in the world geography course, are an attempt at indoctrination to Islam or any other religion, or a request for students to renounce their own faith or profess any belief," said the district to Fox News.
"The statement [the shahada] presented as an example of the calligraphy was not translated for students, nor were students asked to translate it, recite it or otherwise adopt or pronounce it as a personal belief," added the district after Fox News questioned whether it was an attempt at indoctrination.
"They were simply asked to attempt to artistically render written Arabic in order to understand its artistic complexity," continued the district, adding that schools also cover other religions.
This latest incident comes after Republican Presidential candidate Donald Trump said that the U.S. should ban all Muslims from entering the country. Trump's statements were condemned worldwide as 'ignorant' and 'inflammatory'.
---
Subscribe to our newsletter
---