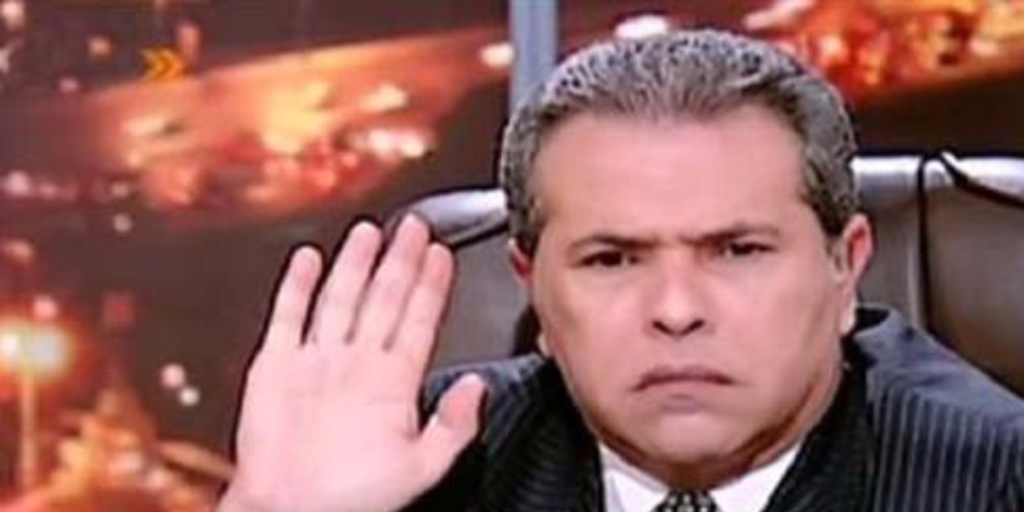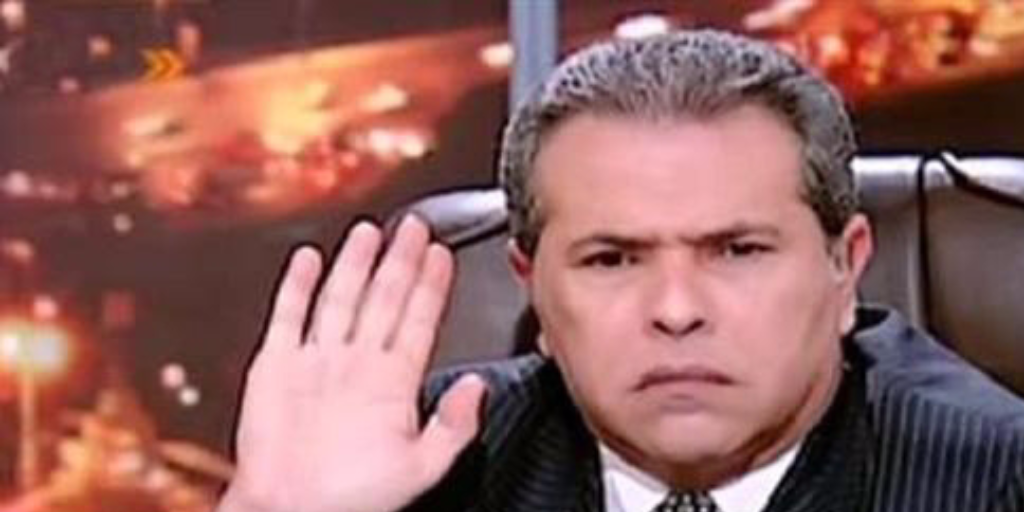 Egypt's Media Free Zone administration has banned controversial Egyptian television show host Tawfik Okasha from appearing on any television channel for six months for committing "violations against media freedoms."
Okasha's television show, which appears on his channel Al-Fareen, was also suspended, reported state-media Al-Ahram.
The decision to ban Okasha from television comes after the controversial television personality announced on television that he would resign from parliament and seek political asylum in Germany.
Okasha's decision to 'seek asylum in Germany' comes amid his claims that Egypt's security apparatuses have been "working against the country's interests" and had been harassing him. Okasha, who ran as an independent in Egypt's parliamentary elections and secured more than 90,000 votes in his electoral constituency, claimed that the government's actions against him led him to request political asylum at the German Embassy in Cairo.
The parliamentarian claims that the government had been preventing him and a number of other parliamentarians from forming a parliamentary bloc for independents. On Saturday, Okasha said that Egypt's Minister of Parliamentary Affairs Magdi El-Agati prevented him from holding a meeting with other independent members of parliament at the House of Representatives.
Okasha claims that the government is attempting to "activate one-party rule" disguised as a democracy by intimidating and harassing newly elected parliamentarians.
'They treated me like a terrorist'
In other statements to ONtv's Youssef al-Husseiny, Okasha linked his arrest in August to critical comments he had made against the Ministry of Interior.
"I was arrested like a terrorist over nonsense," said Okasha. At the time of the arrest, Al-Ahram reported that Okasha was arrested due to two outstanding court rulings.
Following the arrest, Al-Faraeen, the satellite channel which Okasha runs, stopped its regular programming and replaced it with the message: "Dr Tawfik Okasha was arrested by the Interior Minister without cause or charge. He is currently detained at Nasr City police station. Al-Faraeen TV channel holds the minister personally responsible for Okasha's health as he is currently prevented from taking his medication while in detention."
Okasha's lashing out at the Egyptian government comes as a surprise as he is widely known for his controversial views, which include his staunch opposition to the Muslim Brotherhood, and support of former Egyptian President Hosni Mubarak's National Democratic Party. For example, in March 2012, Okasha was found guilty of defamation and libel when he insulted the mother of Khaled Said, whose death in custody some say sparked the 2011 revolution.
It remains unclear whether Okasha will indeed resign from parliament and if Germany will accept Okasha's political asylum request.
---
Subscribe to our newsletter
---