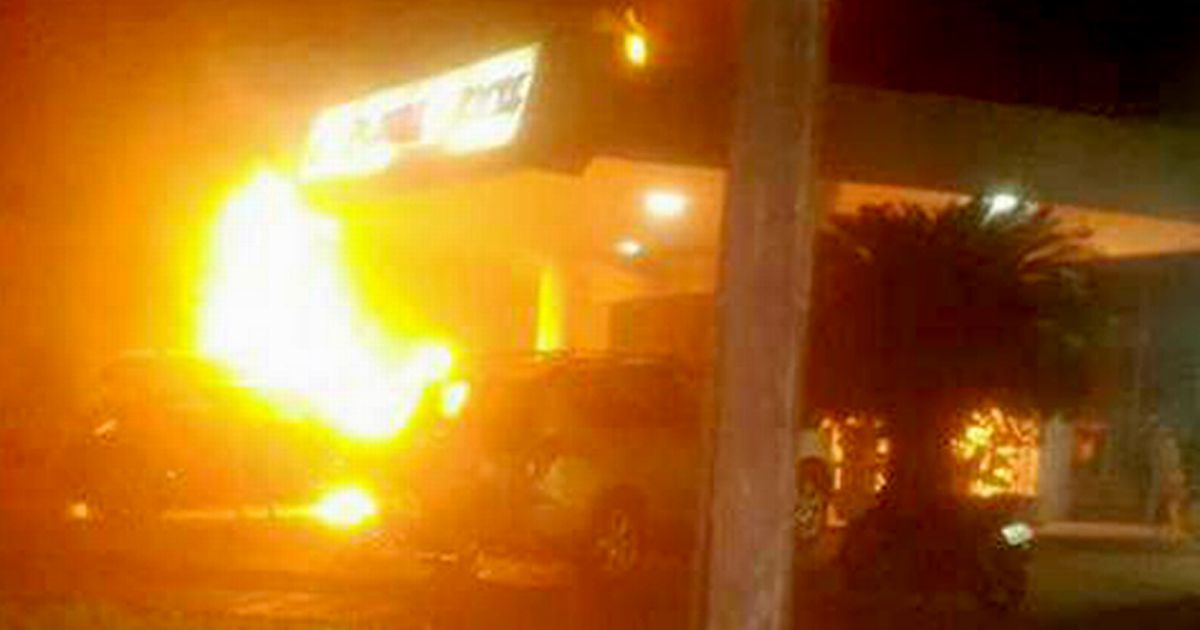 At least 20 people have been killed and more than 15 people injured after masked gunmen stormed a hotel in Burkina Faso's capital city of Ouagadougou. The nationalities of those killed remains unclear.
France's Ambassador in Ouagadougou, who earlier said the incident was a 'terrorist attack', said that an operation was underway to rescue hostages from inside the four-star Splendid Hotel.
Up to 60 hostages have been freed from the hotel after security forces launched a rescue operation.
According to eye-witnesses, gunmen stormed the hotel, which is frequently used by United Nations staff and foreigners, after attacking a nearby cafe, reported Agence France Presse.
The hotel, close to the city's international airport, was also partly set on fire as gunmen exchanged gunfire with security forces.
While it appears unclear who is responsible for the attack, SITE monitoring group, which analyzes chatter among extremist organizations, believes that Al-Qaeda in the Islamic Maghreb (AQIM) carried out the attack.
Attaque sur l'avenue Kwamé N'Krumah, des véhicules en feu devant l'hôtel splendide #lwili #BurkinaFaso pic.twitter.com/OK6W5HxrEy

— Gugust (@Gugustt) January 15, 2016
In response to the attack at the hotel, a curfew has been imposed and will last until 6 AM. French troops have also been deployed to provide assistance to local security forces. France has also reportedly requested assistance of the U.S.. CNN reports that at least one U.S. soldier is at the scene and that U.S. surveillance drones had been deployed.
In 2015, a coup toppled Blaise Compaore, who had led Burkina Faso for 27 years. The coup toppled long-time leader Blaise Compaore, who had governed for 27 years. The country has since been embroiled in political turmoil.
---
Subscribe to our newsletter
---