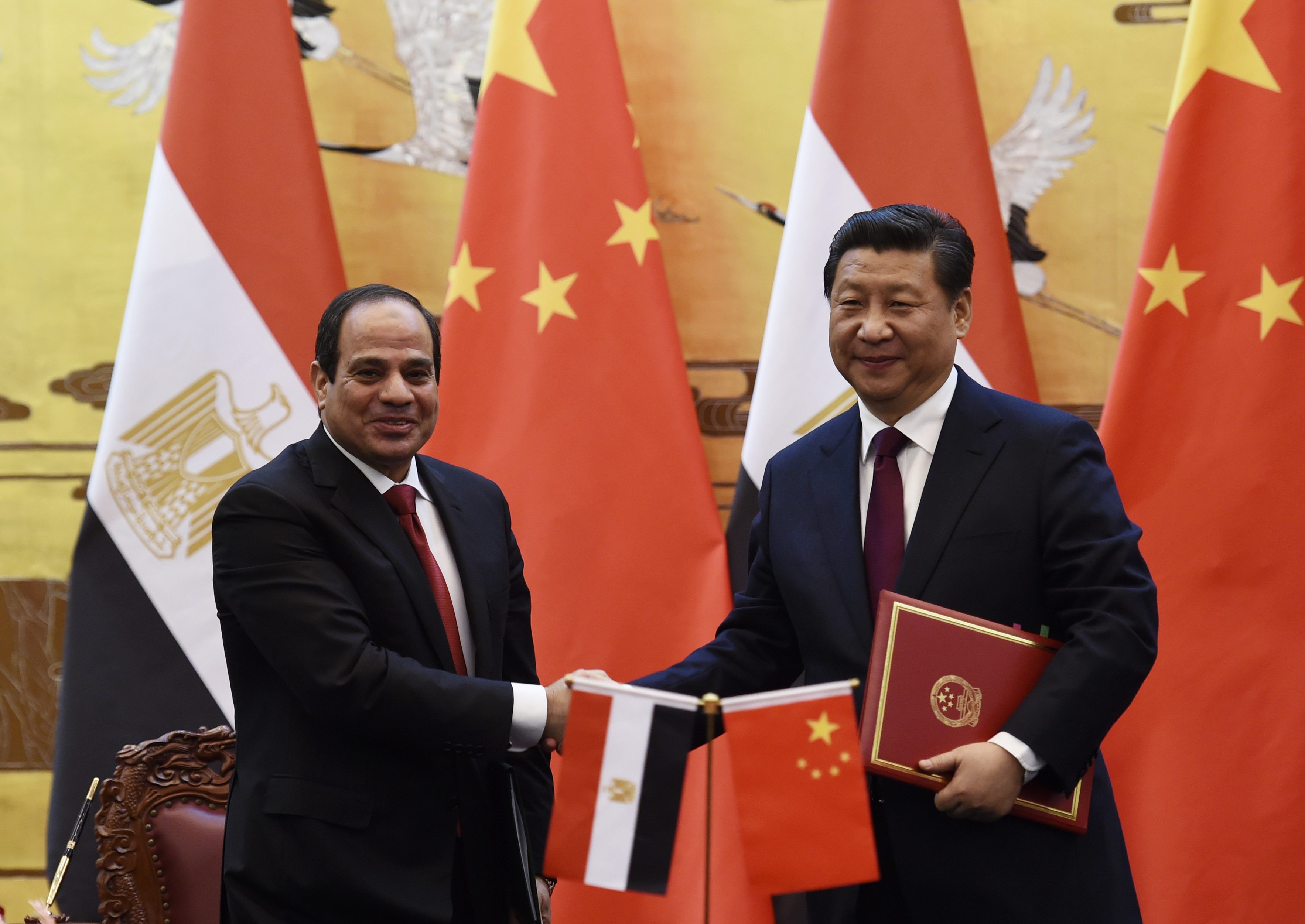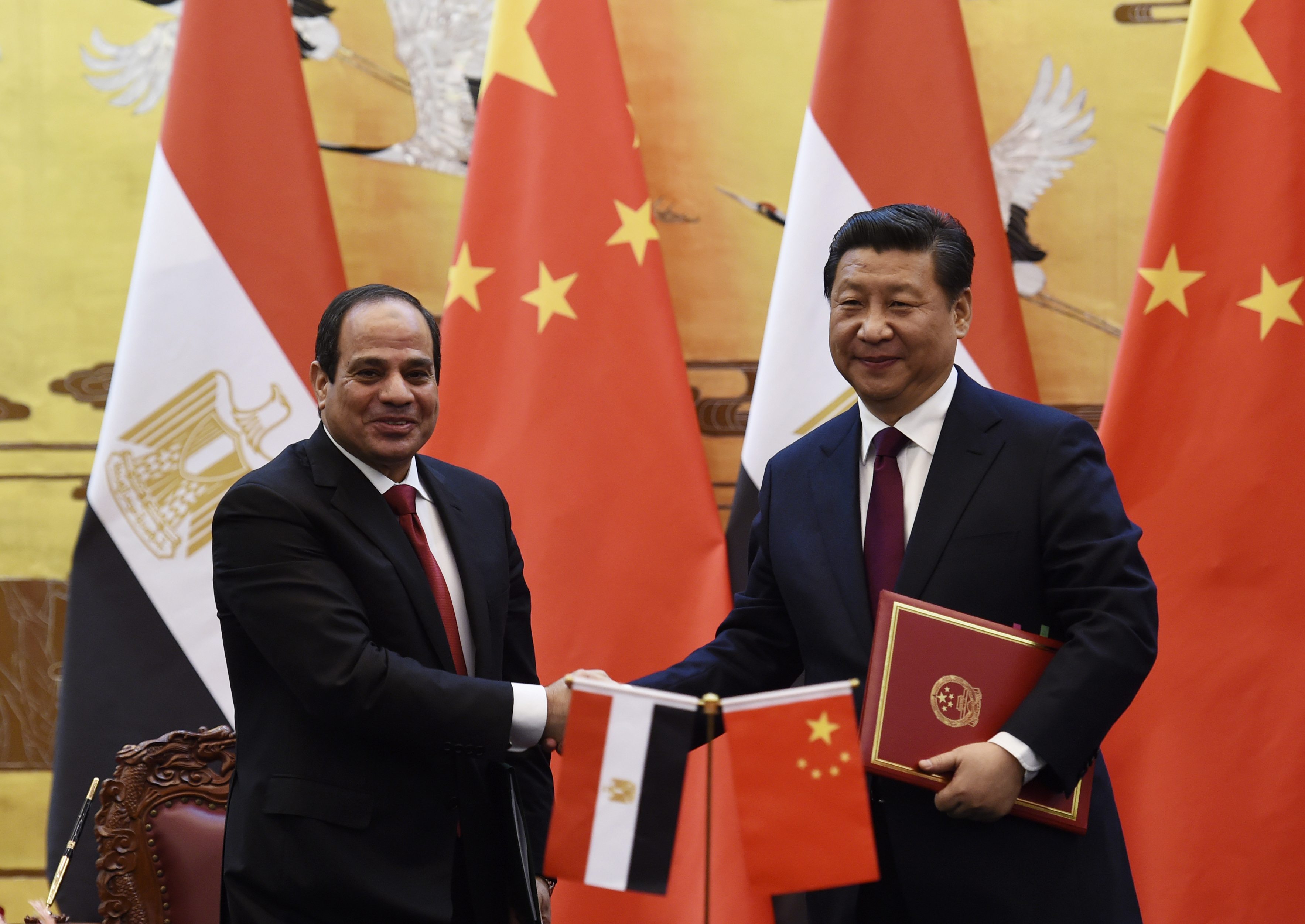 Egypt and China are expected to sign a deal securing a $US 1 billion loan for the Egyptian Central Bank during the Chinese president's visit to Egypt, scheduled for next week, the Egyptian Ambassador in Beijing said on Sunday.
Ambassador Magdi Amer said the loan is aimed at raising the country's foreign reserves, according to Egypt's state-run news agency MENA.
Egypt's foreign reserves have been steadily declining since a popular uprising toppled former President Hosni Mubarak in January 2011. Currently standing at around $16.4 billion, foreign reserves were almost $36 billion before 2011.
Chinese President Xi Jinping will visit Egypt on Wednesday in the first visit of its kind in 12 years.
Amer said the visit will also include agreements on transport and railway projects, as well as a project for generating electricity from coal.
The two sides will also sign the final deal for building a satellite assembly plant and a technical agreement, which will provide that China participate in manufacturing the second remote sensing earth observation satellite, EgyptSat2. Both projects will receive full Chinese funding.
Egypt's President Abdel Fattah Al-Sisi signed a Comprehensive Strategic Partnership Agreement with Chinese President Xi Jinping during a visit to China in December 2014.
Earlier this month, China announced that it would be inviting Egypt as the guest of honour at this year's Group of Twenty (G-20) Summit.
China, which is hosting the event in Hangzhou in September 2016, is allowed to invite two guests of honour.
The invitation came as China's President is due to visit Cairo later this week. The visit will coincide with the 60th anniversary of the establishment of diplomatic ties between Egypt and China.
Reporting by Egyptian Streets and Aswat Masriya
---
Subscribe to our newsletter
---