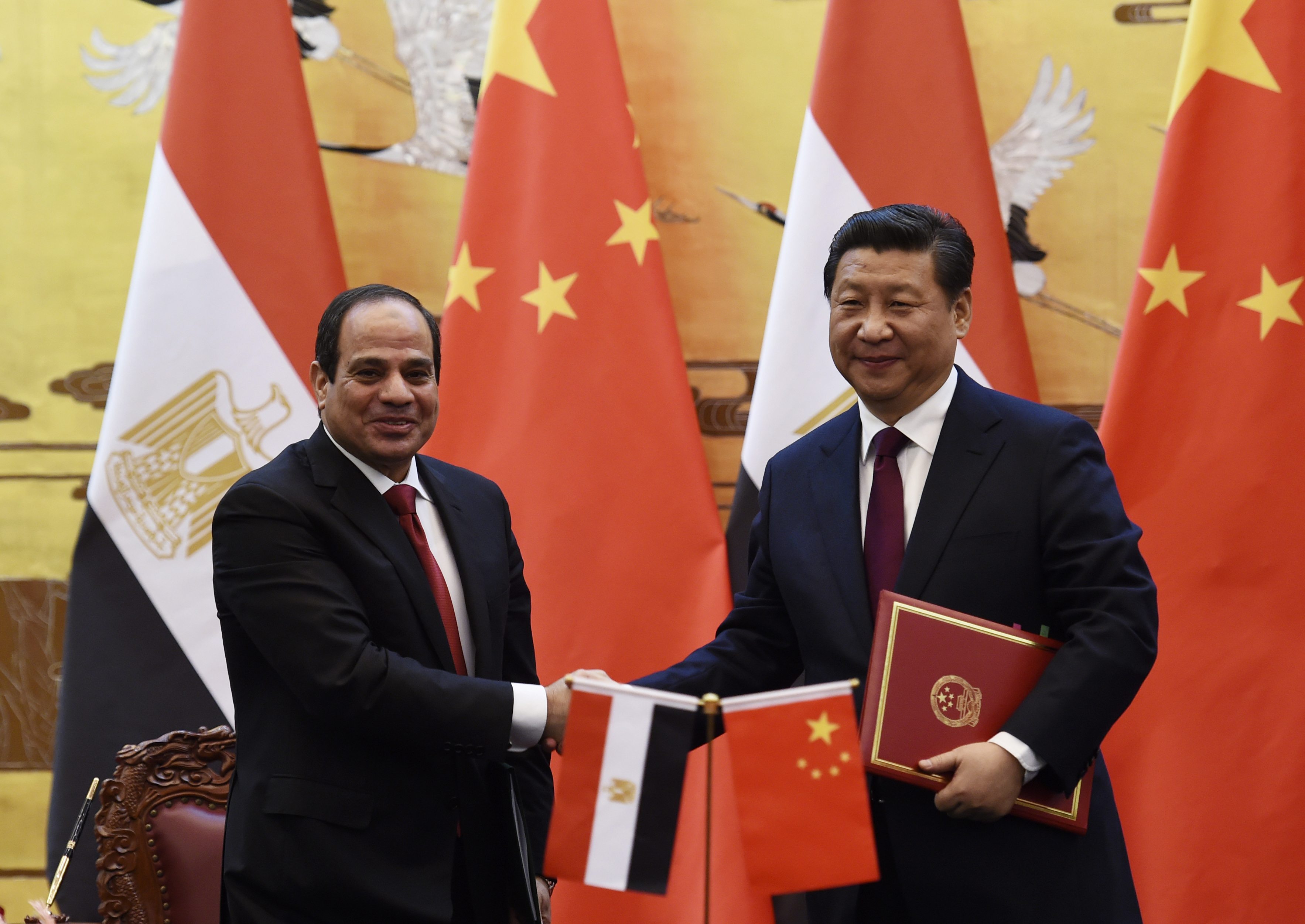 China's President Xi Jinping has invited Egyptian President Abdel Fattah Al-Sisi to attend the 11th Summit of the Group of Twenty (G-20) as a guest of honour.
According to MENA, Chinese Vice Minister of Foreign Affairs Zhang Ming extended the invitation by the Chinese President to Egypt's Sisi on Tuesday.
China, which is hosting the event in Hangzhou in September 2016, is allowed to invite two guests of honour.
The invitation comes as China's President is due to visit Cairo later this month. The visit will coincide with the 60th anniversary of the establishment of diplomatic ties between Egypt and China, said China's Foreign Ministry.
The G-20 is an international forum involving 20 major economies.
The G-20 has previously been criticized by a number of world leaders and academics who have questioned its transparency, accountability and exclusivity. The summits have also attracted groups of protesters from different backgrounds.
In 2010, Norway's Foreign Minister lashed out at the G-20 calling it a "great setback".
"The G-20 is a self-appointed group. Its composition is determined by the major countries and powers. It may be more representative than the G-7 or the G-8, in which only the richest countries are represented, but it is still arbitrary. We no longer live in the 19th century, a time when the major powers met and redrew the map of the world. No one needs a new Congress of Vienna," said Norway's then-foreign minister Jonas Gahr Støre.
Nevertheless, the international forum has also been praised for being more inclusive than previous forums and for facilitating the discussion of global economic issues.
---
Subscribe to our newsletter
---