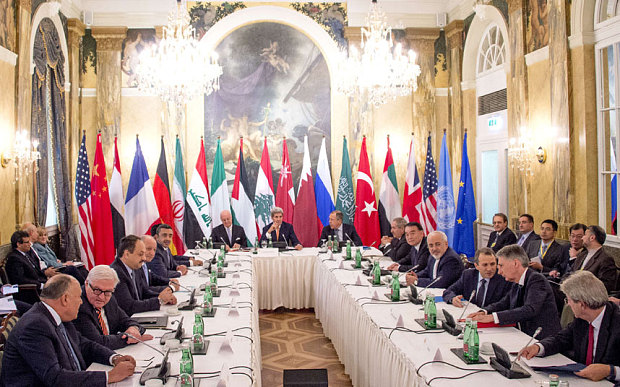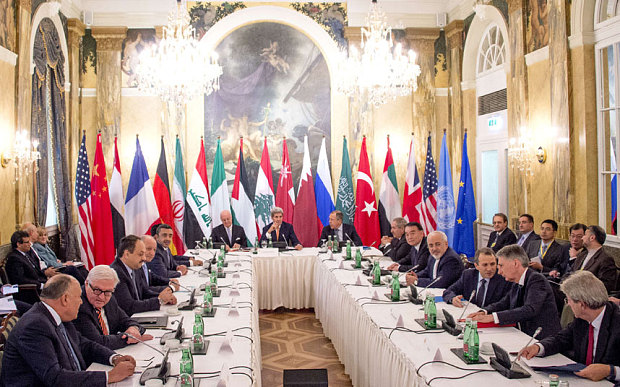 Talks aimed at bringing an end to the almost five-year-long war in Syria are expected to start on Friday in Geneva after being postponed, according to the United Nations.
Negotiations had been scheduled to start on Monday but UN special envoy to Syria Staffan de Mistura said that the parties have yet to agree on the makeup of the delegations, which forced the talks to be delayed.
The main sticking point has been who will represent the opposition to President Bashar al-Assad. De Mistura told reporters that he is still working on the list of opposition representatives and that he will send out new invitations on Tuesday.
The most immediate priorities in the talks are to achieve a nationwide ceasefire between all parties except IS and the Nusra Front and increase humanitarian aid, he said.
At the same time, rumors have emerged that U.S. Secretary of State John Kerry has told the Syrian opposition that if it boycotts the talks, his country would halt support to it. Kerry, however, dismissed this and said he remained confident that talks would occur.
On his part, Khaled Khoja, president of Syrian National Coalition – the main internationally recognized opposition body – accused Kerry of taking a position similar to those of Russia and Iran.
"Kerry did not make any promises, nor did he put forward any initiatives. He has long been delivering messages similar to those drafted by Iran and Russia which call for the establishment of a 'national government' and allowing [Syrian President] Bashar al-Assad to stay in power and stand for re-election," Khoja said.
He added: "The core of [the] issue is not related to setting a date for negotiations, but whether there is an international political will to create an appropriate environment for negotiations. The moment there is such an environment, we will be ready to engage in negotiations as we have already assembled our delegation negotiators."
The conflict in Syria began in 2011 when peaceful protesters inspired by revolutions in Tunisia and Egypt took to the streets to demand democracy and human rights. The demonstrations were violently suppressed by Syrian government forces and since then the conflict has escalated into a full-blown civil war with involvement from a range of international actors, including Lebanese Hezbollah, Iran, and Russia on the side of Assad, and Saudi Arabia, Turkey, Qatar, the U.S. and European nations backing the opposition.
---
Subscribe to our newsletter
---