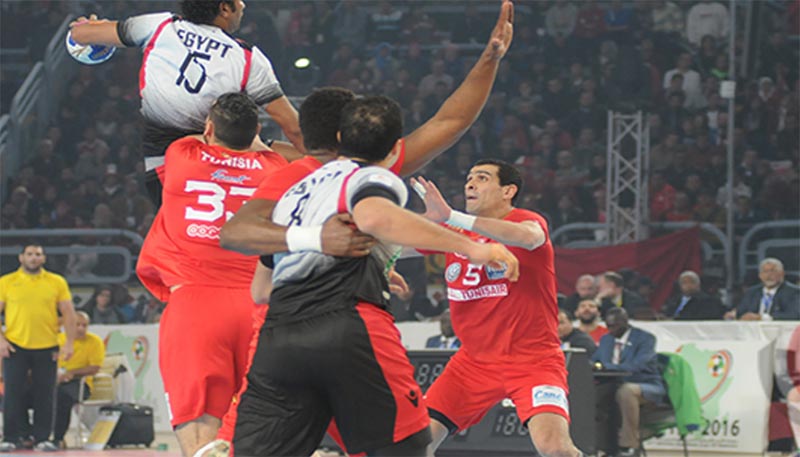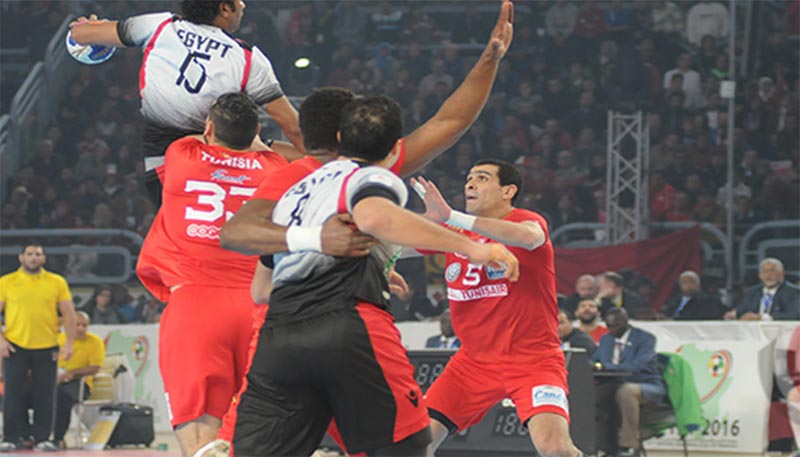 Egypt's national handball team triumphed over Tunisia in the final match of the African Men's Handball Cup of Nations on Saturday, allowing it to emerge from the tournament with an unscathed winning streak.
While Egypt remained undefeated throughout the championship and previously managed to win matches with a wide margin, Saturday's match against Tunisia ended with a score of 21-19, giving Egypt a slim two-point winning margin.
This is the sixth time Egypt has won the African Handball Cup of Nations and the first time since 2008, with Algeria snagging the title in 2014 and Tunisia coming out on top in 2012 and 2010.
Saturday's victory has allowed Egypt to qualify for the summer Olympics in Rio de Janeiro, in addition to the 2017 World Men's Handball Championship in France.
Tunisia and Angola will also join Egypt at the World Championship, for which the top three teams from the African Cup automatically qualified. Angola beat Algeria 24-19 in a separate match on Thursday, placing them in third and fourth place in the African Cup, respectively.
The 22nd edition of the African Men's Handball Cup of Nations kicked off in Cairo on January 21 and is held on a bi-annual basis.
---
Subscribe to our newsletter
---