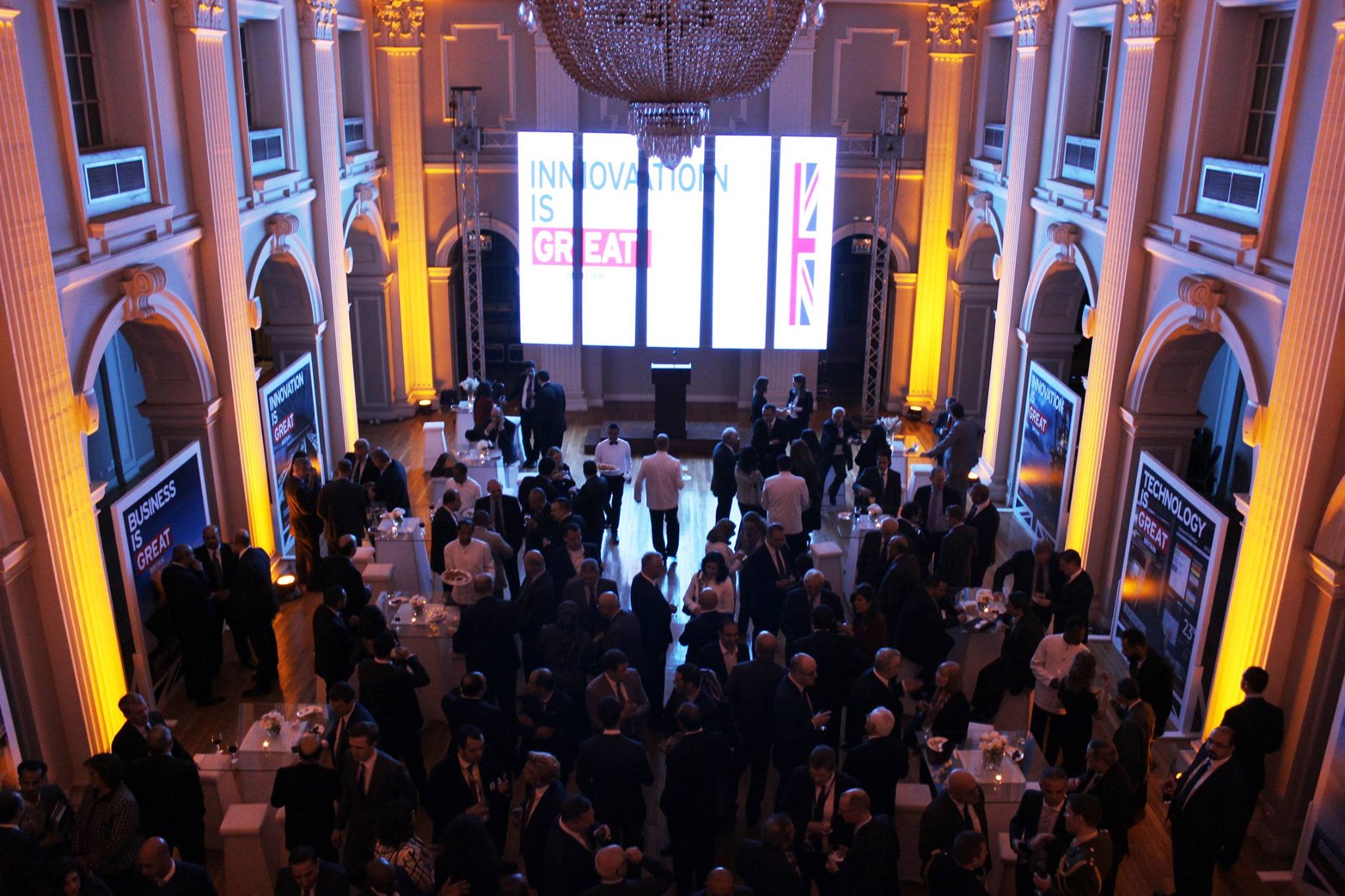 The United Kingdom's trade envoy to Egypt Jeffrey Donaldson arrived in Cairo on Sunday for a weeklong visit aimed at bolstering trade ties between the two nations.
In addition to the capital city, Donaldson is set to travel to Alexandria, Idku, Port Said and Ismailiya for meetings with government officials and business leaders, including Prime Minister Sherif Ismail, Minister of Trade Tarek Kabil, as well as top businessmen Naguib Sawiris, Ahmed El-Sewedy and chairman of the Suez Canal Economic Zone Ahmed Darwish, the British Embassy in Cairo said in a statement.
The meetings will focus on discussions relating to investment opportunities in infrastructure, energy and education – described by the embassy statement as sectors where the UK can "offer Egypt long experience and world-class expertise."
Donaldson will moreover "encourage the Egyptian government to undertake further reforms that make Egypt an easier place to do business."
"Egypt is a land of real opportunity for British companies. I am excited to spearhead the UK's efforts to deepen our business partnership with Egypt and encourage bold economic reforms," he added. "This will not only bring great economic benefit to the UK but will also be vital in helping Egypt build a strong, dynamic economy that creates jobs and opportunities for the Egyptian people."
In an op-ed in the government-owned Egyptian newspaper Al-Ahram on Sunday, Donaldson asserted that Britain should be considered Egypt's leading trade partner –despite Egypt recently deepening trade relations with Russia and China.
According to Donaldson, British Foreign Direct Investments (FDI) amounted to 40 percent – USD 5.4 billion – of all FDI inflows to Egypt during the fiscal year of 2014-15, adding that British investments total over USD 25 billion in the country over the last five years.
Commenting on the British envoy's visit, British Ambassador to Egypt John Casson said, "Egypt may have suffered several years of economic turbulence but British companies and British investors have stood firmly committed to this country throughout.
"The UK is an ideal partner for Egypt. Whether it is through trade deals, continued investment, or advice about economic reform, the UK can play a vital role in helping transform Egypt's economy."
He added that strengthened Egyptian-British trade ties is of mutual interest for the two countries because "a strong, dynamic Egyptian economy is the best foundation for the wide-ranging and long-term change that Egypt needs to succeed – developing effective and accountable institutions, protecting individual rights and countering extremism."
---
Subscribe to our newsletter
---