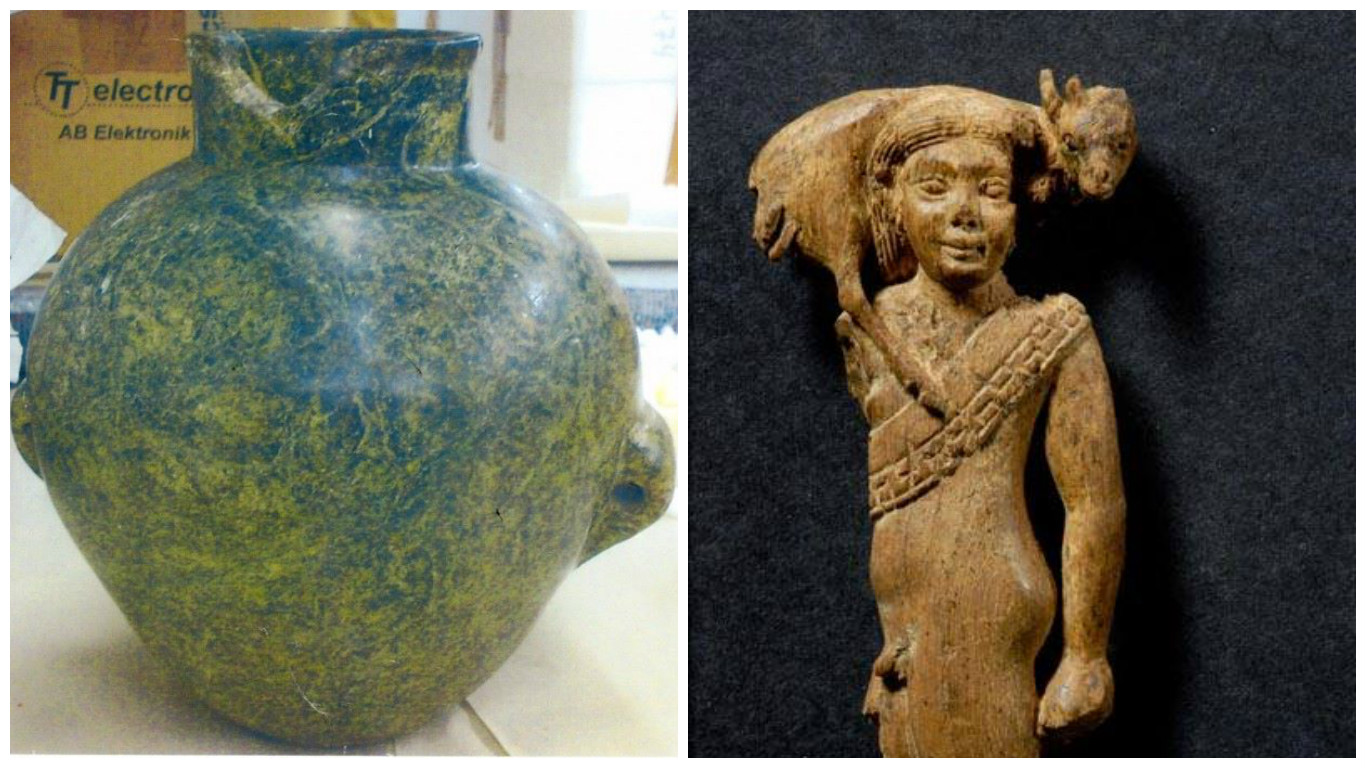 Germany's Freiburg Court has issued a verdict affirming Egypt's liability in repatriating a pre-dynastic Egyptian stone vase to its homeland, Minister of Antiquities Mamdouh al Damaty said in a statement Friday.
The ruling came as a result of Egypt's antiquities ministry providing evidence showing that the vase in fact belongs to Egypt and that it had been illegally smuggled out of the country during the security vacuum that emerged in the aftermath of the 2011 revolution.
The vase was part of a set of pre-historic Egyptian artifacts seized by German customs authorities in Stuttgart in 2014. The Freiburg Court issued the ruling "after the Ministry of Antiquities presented all sufficient evidences proving Egypt's ownership," the ministry statement read.
General supervisor of the Antiquities Repatriation Department, Shaaban Abdel Gawad said that the vase is to be handed over to the Egyptian embassy in Berlin shortly, state-owned Ahram Online reported.
"The embassy also received an ivory statue that was illegally smuggled out of the country in 2013. The statue was stolen from the storehouses of Aswan inspectorate and was put on sale at an auction hall in Germany," Abdel Gawad said. "The Ministry of Antiquities succeeded in stopping the sale and having it ordered to be returned to Egypt."
The vase was originally "brought to Egypt through commercial trading between the ancient Egyptian and Levantine civilizations," al Damaty said.
The pre-historic (or pre-dynastic) period in Egyptian history refers to the time before the founding of Egypt's first dynasty around 3,200 B.C.
During the turmoil of the 2011 revolution, Egypt's cultural heritage became vulnerable to looting but during the past four years the country has recovered more than 1,600 artifacts, head of the Repatriated Artifacts Department Aly Ahmed told The Cairo Post.
---
Subscribe to our newsletter
---