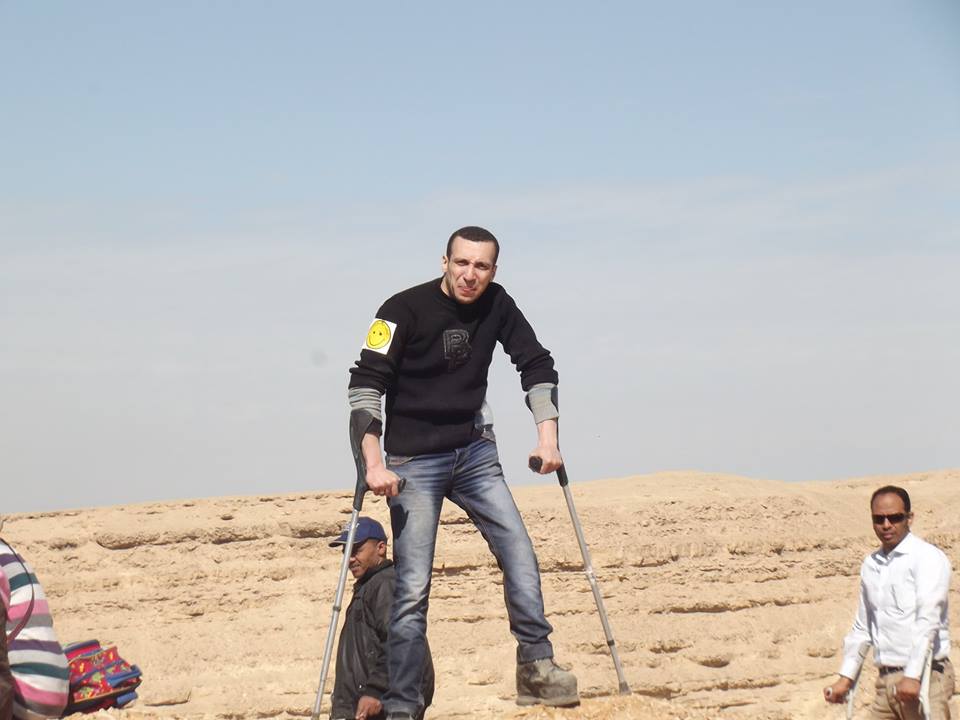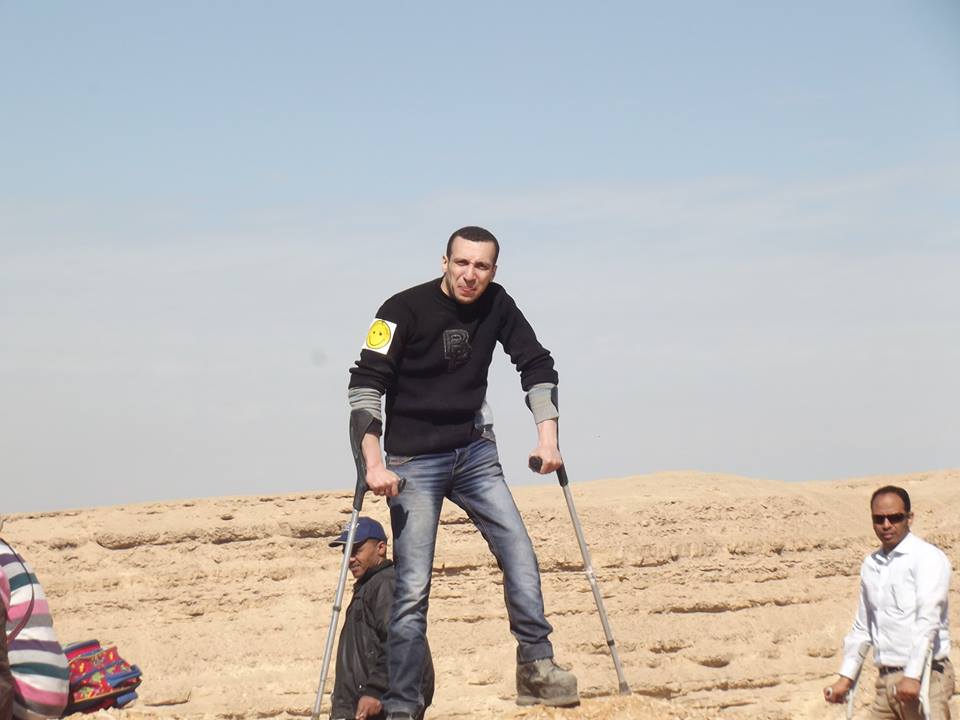 By Rana Kamaly, BECAUSE
One day in 2005, Mohamed el Lakani decided to stand up. It was his first time to do so in five years.
"I was just so sick and tired of sitting in bed or in the wheelchair and having my sisters help me with everything. At that moment, I felt like God was telling me to stand up. I felt an enormous energy taking control of me."
El Lakani is a driven individual who worked since the age of sixteen selling mobile accessories—less out of need and more out of a passion for work. He had started a bachelor's degree at Ain Shams University. But in 2000, he lost his leg in a massive bus accident that killed the driver, his mother, two aunts, and two cousins. He survived, along with his two sisters and a cousin. The tragedy left him in a coma for months, and then confined him to bed for the next five years.
His attempt to stand up again could be called the second event that changed his life. "I asked my sister to bring me the crutches, closed my eyes, prayed. I tried, and tried until finally, I stood up. It was miraculous, my sisters couldn't believe their eyes. They just started sobbing and hugging me," he says.
This was the first step—literally—on his path to becoming a community leader with the group the Disability Fighters.
He consulted a doctor about reconstructing his knee, and quickly abandoned the idea, asking for a prosthesis instead. Operations have no guarantees of full success, and would take a long time—and El Lakani was now a man in a hurry. "I just wanted to get on with my life. As I always tell my colleagues, 'make peace with your disability and move on,'" El Lakani says.
He began working with various NGOs to help the disabled, gained accreditation in human development training, and specialized in empowering people with disabilities.
Through activities like this, the Disability Fighters was formed—a close-knit team of nine to ten people, all physically disabled, who have a regular meetup, run workshops, and organise lectures for the wider disabled community. Their workshops, which have been attended by over 400 people, teach simple handcrafts to be sold as a source of income. The lectures—reaching even bigger numbers—are about overcoming disability and fighting for the fullest participation possible. "When an able bodied person gives a lecture, a common reaction is 'what do you know about how difficult my life is?' But I have the same daily challenges and sufferings. So they actually see themselves in me," he says.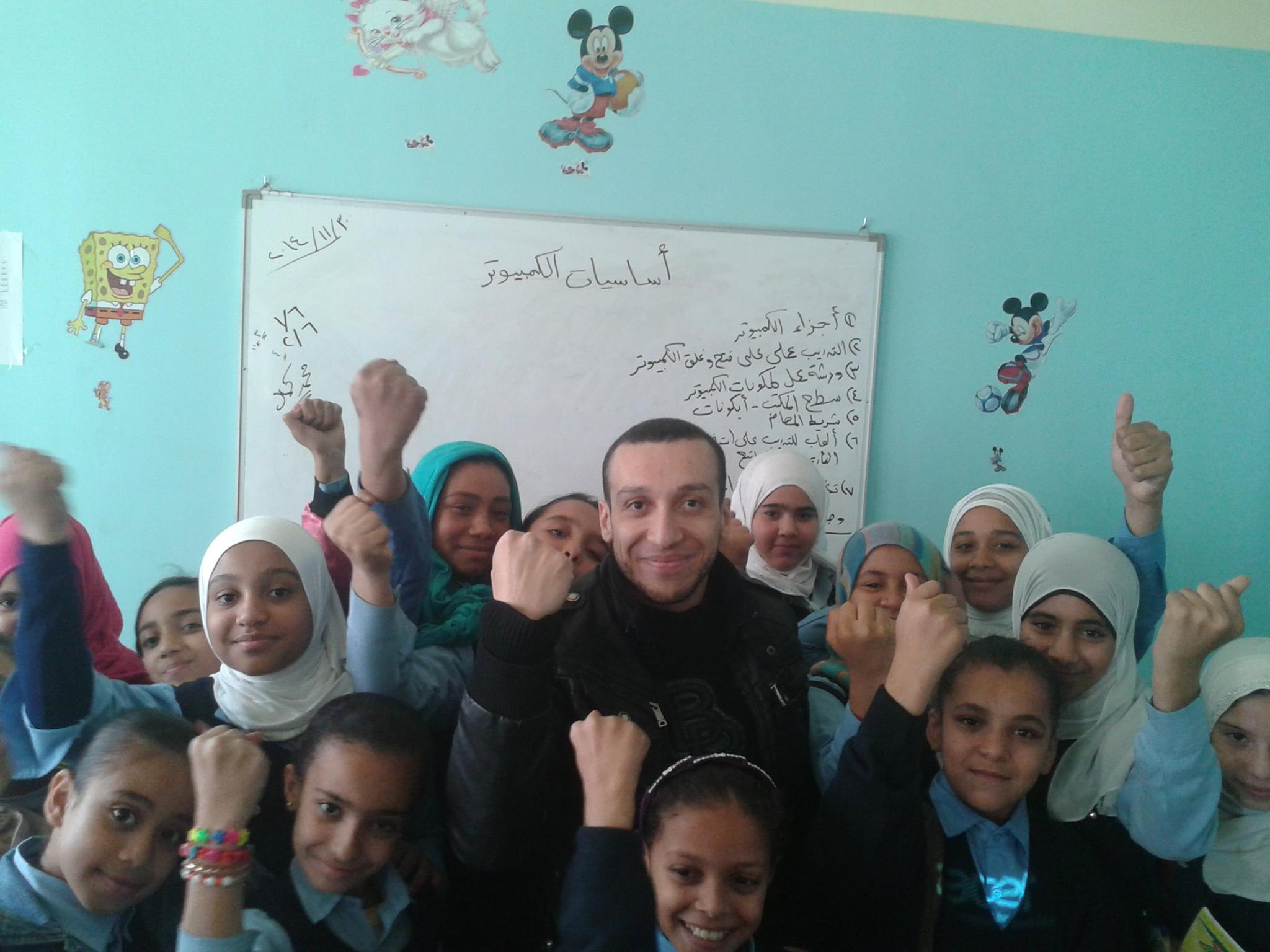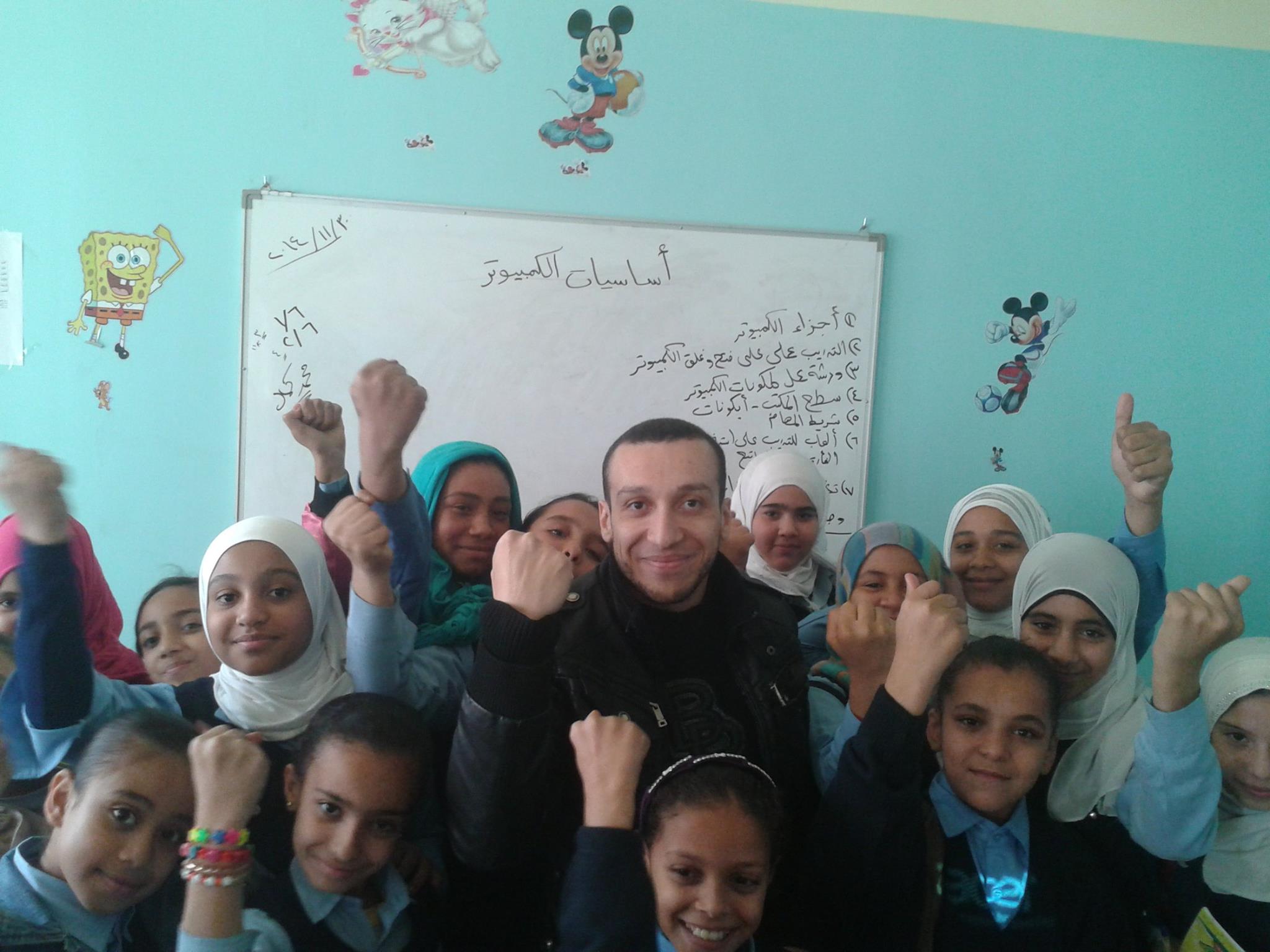 Members of the group travel from different governorates for their public meetups, which are organised via Facebook and always finish with a felucca ride. "It's spectacular for our attendees, because they don't often get out of their homes or interact with people. So they love seeing the Nile, and being out and about with similar people that they can talk to without any barriers or judgments."
Attitudes to disability in Egypt are reported to have improved in the last twenty years, but El-Lakany still experiences regular issues. "People's reactions are simply disappointing and ignorant," he says. "It's either over-sympathetic, or they only see your disability. In TV dramas, people with disabilities are usually portrayed as homeless, beggars, or thieves … people treat us like we can't do anything. Even though I have accomplished a lot, still some people save me on their mobiles as 'the limper.' It is just devastating."
Sometimes, even the disabled person's family acts as a barrier. "I had one girl in a lecture whose mother wouldn't brush her hair or help her put on her veil, so that she couldn't go out. She even refused to take her daughter to weddings or family gatherings. Even though this girl was fully capable of working," says El Lakani. "Some people even attempt suicide, because they have been made to feel worthless."
Because of such attitudes, employment and marriage are significant challenges. The long-ignored employment quota that requires businesses to have 5% of their employees be disabled people, was reinvigorated in 2012, but many employers get around this by simply building in a token salary that is given away, rather than actively seeking to use the skills of disabled people.
With marriage, according to El Lakani, attitudes also get in the way, and El Lakani takes a typically problem-solving view. "I encourage marriage to someone with a disability, in a way where the one person can 'complete' the abilities of the other. This eliminates the need for daily help, and increases our independence."
Daily life is frustrating not only because of physical barriers, but because of the lack of recognition for overcoming them. El Lakani recently won first place at Al Ahly international karate tournament for the disabled. "While the competition for able bodied people comes with a prize of $1,500, disabled winners don't receive anything." Similarly, Paralympian gold medalists receive a gift of 2,500LE, while Olympic winners get 150,000LE. 

"It's not about the prize money itself, as much as about the recognition and equality. Why are our achievements unrecognizable no matter how huge they are?"
Public attitudes are likely to be at the root of why there is so little consideration of disability in constructing the built environment. The picture above shows EL-Lakani midway through climbing a peak at Wadi Degla, which was possible for him with only a few adaptations. Would physical differences even be considered a disability if the world were better adapted to their needs?
"It is this country that is making us disabled, through not providing enough services," says El Lakani. Getting around the streets of Cairo presents endless challenges: how does a blind person use the metro? How does a wheelchair user navigate Egypt's broken sidewalks, or get to an appointment on the second floor of a building that has no elevator?
El Lakani's TV appearances have spread the word about the Disability Fighters and their achievements, and one of his dreams is to make a dedicated TV show. He has found a willing station, but now he needs sponsors. The ideal situation for the Disability Fighters is to form an NGO, but the costs and complication of doing this would put their activities out of reach of most people. "People will not be able to afford it, and I want everyone to be able to attend," says El Lakani. For this reason, the Disability Fighters remains one of the most important examples of what can be achieved by active, determined individuals.
See El Lakani's youtube channel here.
---
Subscribe to our newsletter
---