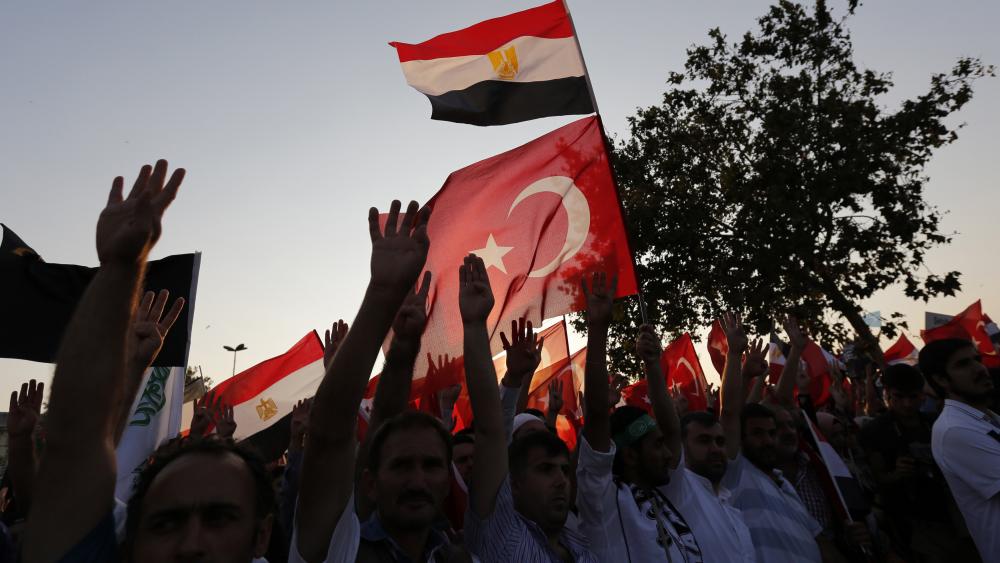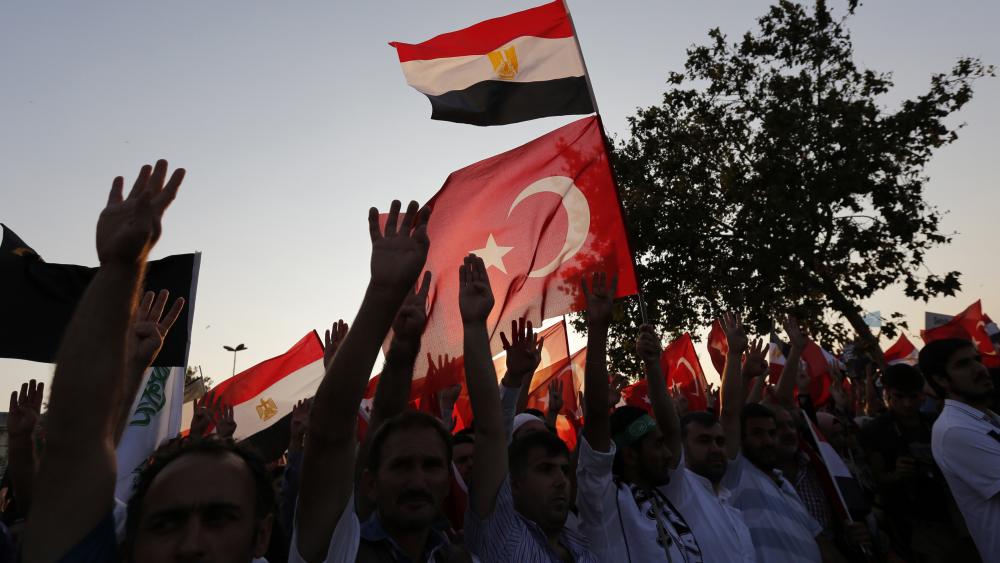 While diplomatic ties between Egypt and Turkey have been strained since the ouster of former President Mohamed Morsi in 2013, Turkey this week signaled its readiness to thaw relations with Egypt by welcoming bilateral talks between the countries.
Turkey's Foreign Minister Mevlüt Çavuşoğlu on Thursday told Turkish state media that Turkey would not be against convening bilateral meetings with representatives of the Egyptian government during the upcoming Islamic Conference. The conference, which is expected to be attended by a wide array of Islamic countries, is slated to take place in April this year.
"We meet many Egyptian officials in international forums," Çavuşoğlu said, adding that Turkey welcomes Egypt to take part in a proposed working group aimed at coordinating international efforts in crisis-ridden Libya, which has been embroiled in a protracted armed conflict ever since former leader Muammar Qaddafi was toppled in a popular uprising in 2011.
"Before everything else, we need to convince those who haven't joined the process [of resolving the Libya crisis]. To this aim, while in Rome, we proposed the formation of a working group and we said that Egypt should also take part in this group," Çavuşoğlu told reporters at a joint press conference with visiting Italian Foreign Minister Paolo Gentiloni on 22 February.
Turkey's move comes after President Recep Tayyip Erdoğan signaled Ankara's readiness to renew contacts with Egypt at the ministerial level, while at the same time holding on to his uncompromising position of not meeting with Egyptian president Abdel Fattah al-Sisi until Morsi is exempted from his death penalty.
"My stance on that issue is clear; in the first place, I will not meet Sisi until the decisions of death penalty for Morsi and his friends are reviewed and lifted. Our ministers may meet with their counterparts," Erdoğan said on 5 February, in an answer to a question regarding developments in bilateral relations with Egypt.
"Turkey and Egypt are two peoples, two countries which are from the same culture and believe in same standards of judgments. Of course, we shouldn't break away," he added.
Relations between Turkey and Egypt have been significantly strained ever since then-army chief al-Sisi removed Muslim Brotherhood-affiliated Morsi from power following large-scale protests against his rule in 2013.
Turkey's apparent move to try and repair contacts with Egypt is seen by analysts as a way to end the isolation Turkey has found itself in in recent year with many of its neighbors.
Political columnist Semih Idiz, of Turkey's Cumhuriyet newspaper and online magazine Al-Monitor notes that "the isolation [Turkey] has found itself in in the Middle East is forcing it to try and re-establish some links that it had before."
Ankara's relations with Saudi Arabia have noticeably improved since the new King Salman took over after his predecessor Abdullah passed away in January 2015. Both countries are for instance closely coordinating their support for the Syrian opposition against the regime of Bashar al-Assad.
On his part, Soli Özel, professor of international relations at Istanbul University, says that Turkey can't have as close ties as it currently has with Saudi Arabia while relations with Egypt are markedly unfriendly.
"Turkey cannot increase its intimacy with Saudi Arabia and keep a very inimical relation[ship] with Egypt, which is being financed by Saudi Arabia," Ozel said. "Remember: The common enemy for those three countries is Iran."
In light of the expected invitation of Iran into the international fold as a result of the deal struck between Iran and world powers over the former's nuclear programme and the accompanying lifting of sanctions, Turkey, Egypt and Saudi Arabia are all concerned about Iran extending its influence regionally and on the international stage. They all share an interest in maintaining warm relations between each other in order to collectively counter Iran's growing regional influence.
Although Turkey has pushed for Egypt to lift the death sentences against Morsi and his supporters as a condition for restoring diplomatic ties with Egypt, Ankara may now be ready to take a more compromising position. That is particularly in light of reports suggesting that Turkey and long-time foe Israel are close to sealing a deal on the 2010 Mavi Marvara incident that severed ties between the two countries.
Reaching an agreement with Israel and authorizing bilateral talks with Egypt suggest that Turkey now sees it as a high priority to end its regional isolation. The country seems instead to try to revive its renowned foreign policy motto "zero problems with neighbors," which in recent years arguably has turned into something akin to "zero neighbors without problems."
---
Subscribe to our newsletter
---