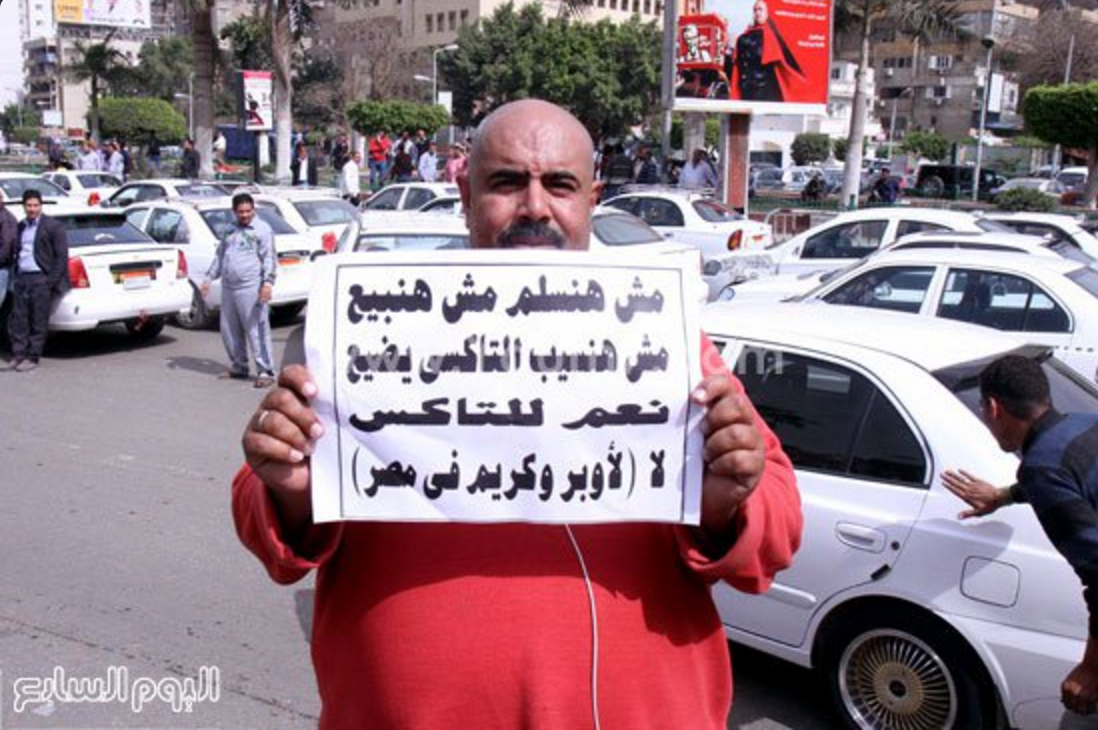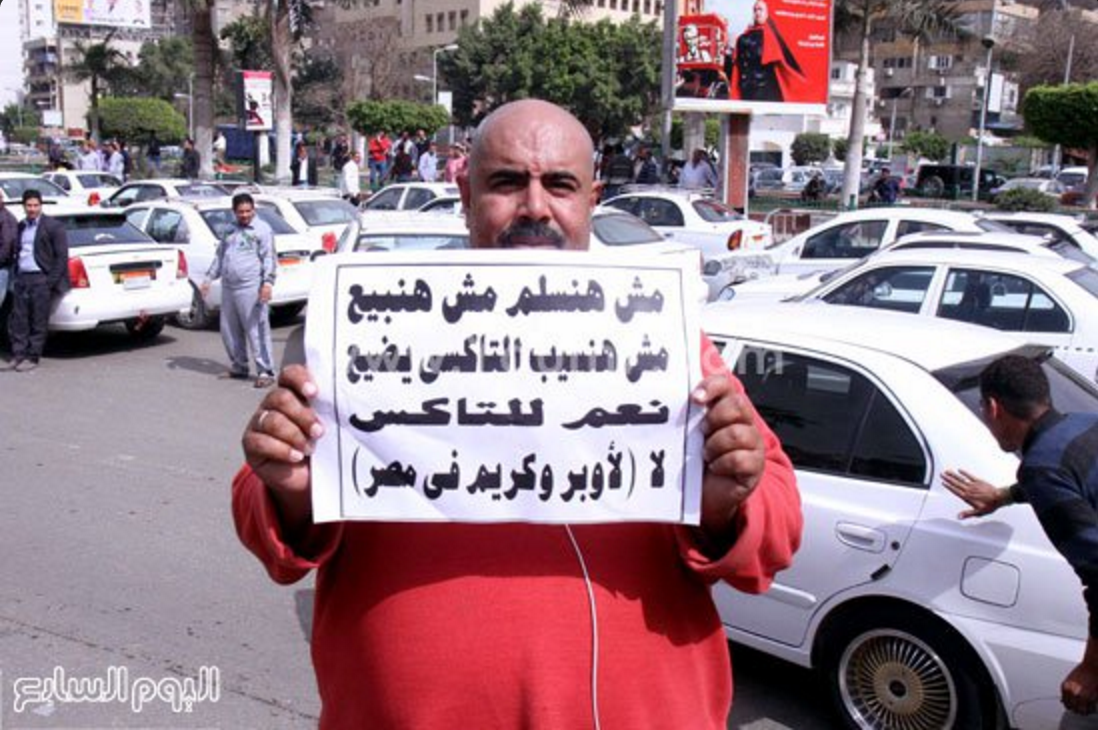 Egypt's cabinet set up a cabinet to review the legality of popular app-based car services such as Uber and Careem and to resolve issues with the country's traditional taxi drivers, Aswat Masriya reported.
Minister of justice Ahmed El-Zend will head the committee, which will also include the ministers of transportation, finance, investment, social solidarity and local development, in addition to a representative from the ministry of interior.
The services have been at the center of controversy over the past several weeks, with the country's traditional white taxi drivers claiming their business has been hit hard with the introduction of the app-based services in Egypt. According to the drivers, their income has been reduced by as much as 30 percent due to citizens' increasing use of services like Uber and Careem.
In addition to appearing on a number of talk shows to voice their concerns, taxi drivers have staged several protests across the country. On Monday, hundreds of taxi drivers parked their cars in the central Cairo neighborhood of Mohandiseen, causing a major traffic jam. Security forces fired tear gas cannisters at the drivers in an attempt to disperse the protest.
Taxi drivers also vowed to take legal action against the app-based services, claiming that they operate illegally. However, representatives from the services have denied these allegations. Uber's domestic representative said that the company uses rental and limousine offices with the necessary licensing and that these offices pay the necessary taxes.
The newly formed committee is expected to present its plan of action at the upcoming cabinet meeting next week.
---
Subscribe to our newsletter
---