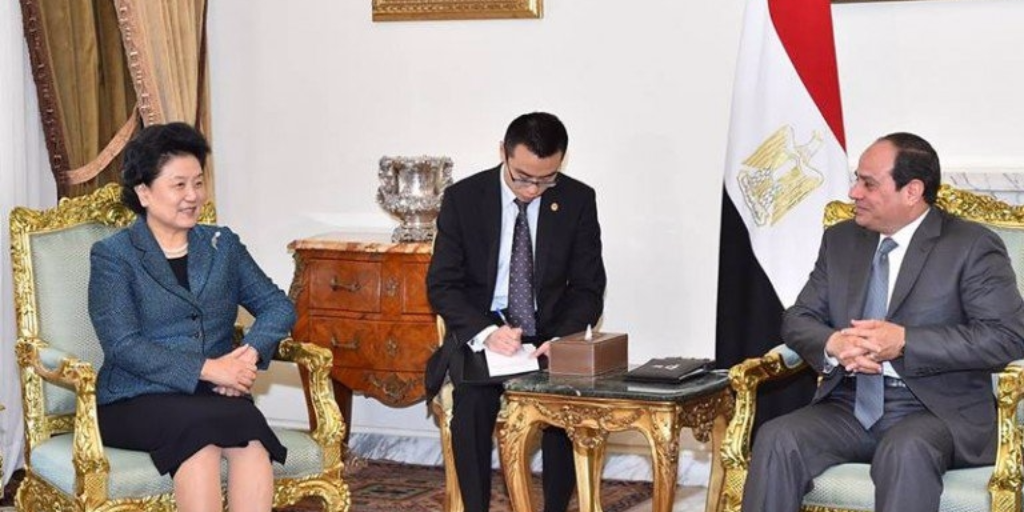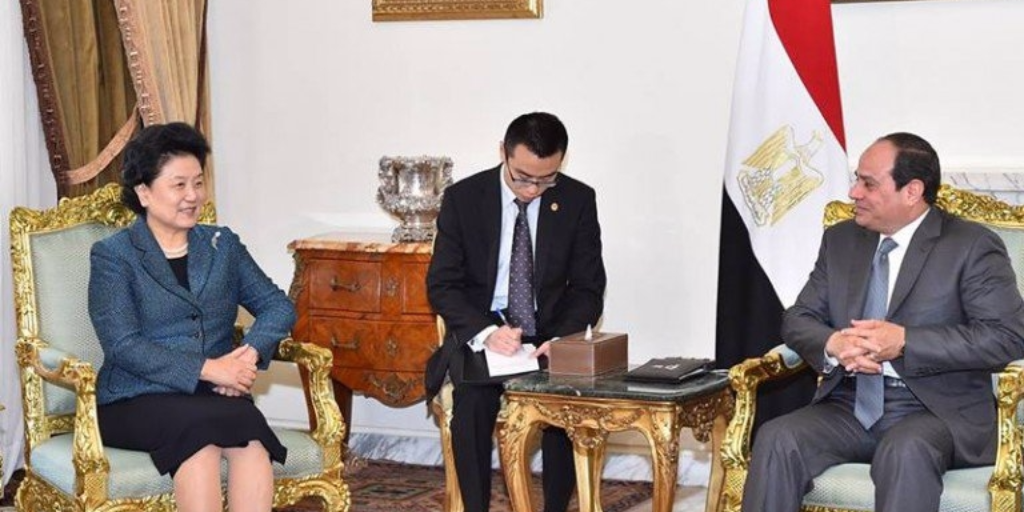 Egypt and China inked five memoranda of understanding in the fields of education and scientific research on Sunday in the presence of Egyptian Prime Minister Sherif Ismail, Chinese Deputy Prime Minister Liu Yandong and other representatives from the two governments, according to the private daily al-Masry al-Youm.
The official spokesman for the Egyptian Cabinet, Hossam Al-Qawish, said that the signing of the agreements comes amid the strengthening of Egyptian-Sino relations, particularly in the fields of education and research.
He added that the inking of the deals represents the implementation of issues previously agreed upon between Egypt and China during mutual visits by the leaders of each country.
The memoranda of understanding included a scholarship exchange program between the countries, with China offering 100 scholarships annually to Egyptians until 2020. The program aims to promote cooperation and to build a "constructive partnership" on issues of mutual interest, including "enhancing the capabilities of Egyptian educators and administrators," the Cabinet spokesman said.
The agreements also included the creation of an Egyptian-Sino co-financing program in the fields of science and technology aimed at supporting cooperation between Egyptian and Chinese scholars. Egypt and China will each provide USD 10 million over the course of five years, during which the program will be implemented.
The countries also agreed to cooperate in building "Gardens of Science" – a project comprising mutual exchanges of scientific experts and workers between the countries in order to raise the competitiveness of Egyptian and Chinese companies. The project will organize seminars and forums where scientific expertise can be exchanged.
Egypt and China also agreed to establish and develop Confucian and Egyptian institutes where each country's language and culture can be studied.
Relations between Egypt and China have recently strengthened as the leaders of each country have visited the other and signed a series of agreements. In January, the Chinese and Egyptian presidents inked 21 agreements and memoranda of understanding. During the same month, China offered Egypt a loan worth USD 1 billion, while inviting Egypt to be the guest of honour at a G20 summit in China set to take place in September.
Since the January 25 revolution in 2011, which resulted in a decline in Egypt's foreign reserves and economic turmoil, the country has been looking to diversify its economic and trade opportunities.
---
Subscribe to our newsletter
---