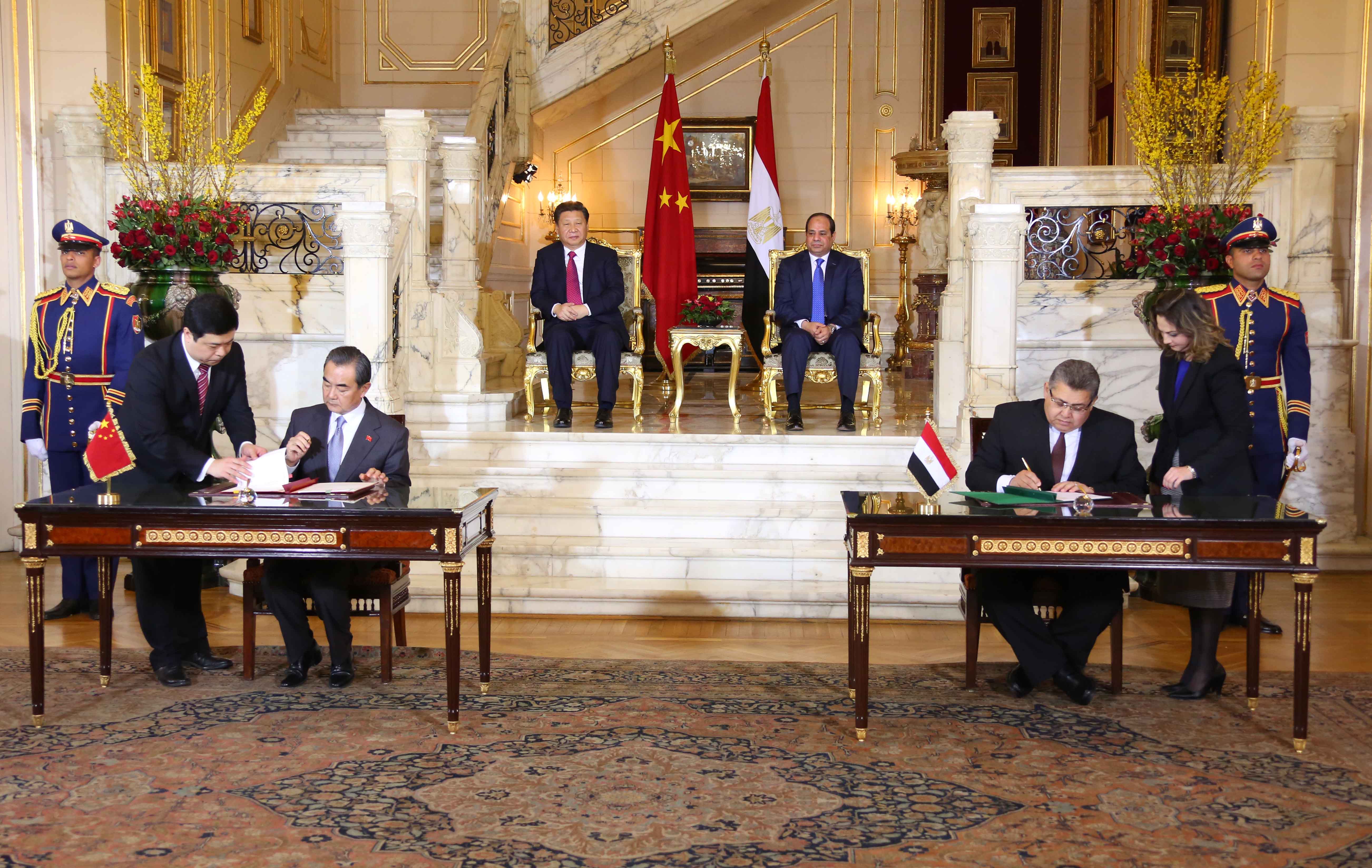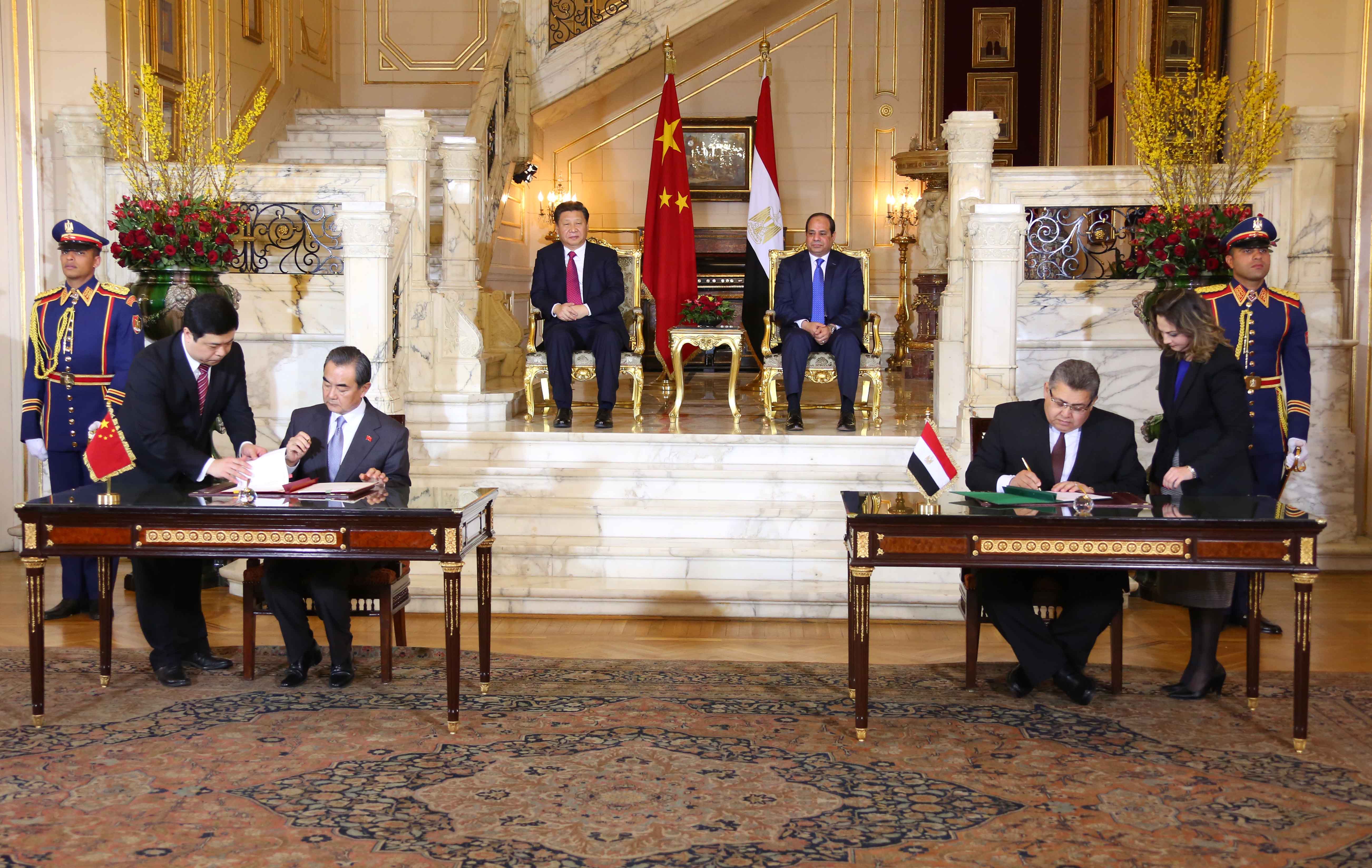 Egyptian and Chinese authorities signed a total of 21 agreements and memorandum of understanding on Thursday, according to a statement from Egypt's State Information Service.
The two countries' presidents, Abdel Fattah Al-Sisi and Xi Jinping, attended the signing ceremony at Al Qubba Palace in Cairo.
According to the SIS statement, the two countries have agreed to cooperate in a number of fields, including technological development and the economy.
The state officials also finalized a $US 1 billion financing agreement to the Central Bank of Egypt, as well as a $US 700 million loan to the state-owned National Bank of Egypt.
Egypt's Minister of Industry and Trade and the chairman of China's National Development and Reform Commission also signed a memorandum of agreement regarding the Silk Road Economic Belt, a major Chinese project President Xi first introduced in 2013.
The Chinese president's visit to Cairo, which is the first by a Chinese leader in 12 years, coincides with the 60th anniversary of the establishment of diplomatic ties between Egypt and China.
During his three-day visit, President Xi will also attend the launch of an Egyptian-Chinese economic project at Ain El-Sokhna.
Since the January 25 revolution in 2011, which resulted in a decline in Egypt's foreign reserves and economic turmoil, the country has been looking to diversify its economic and trade opportunities.
---
Subscribe to our newsletter
---