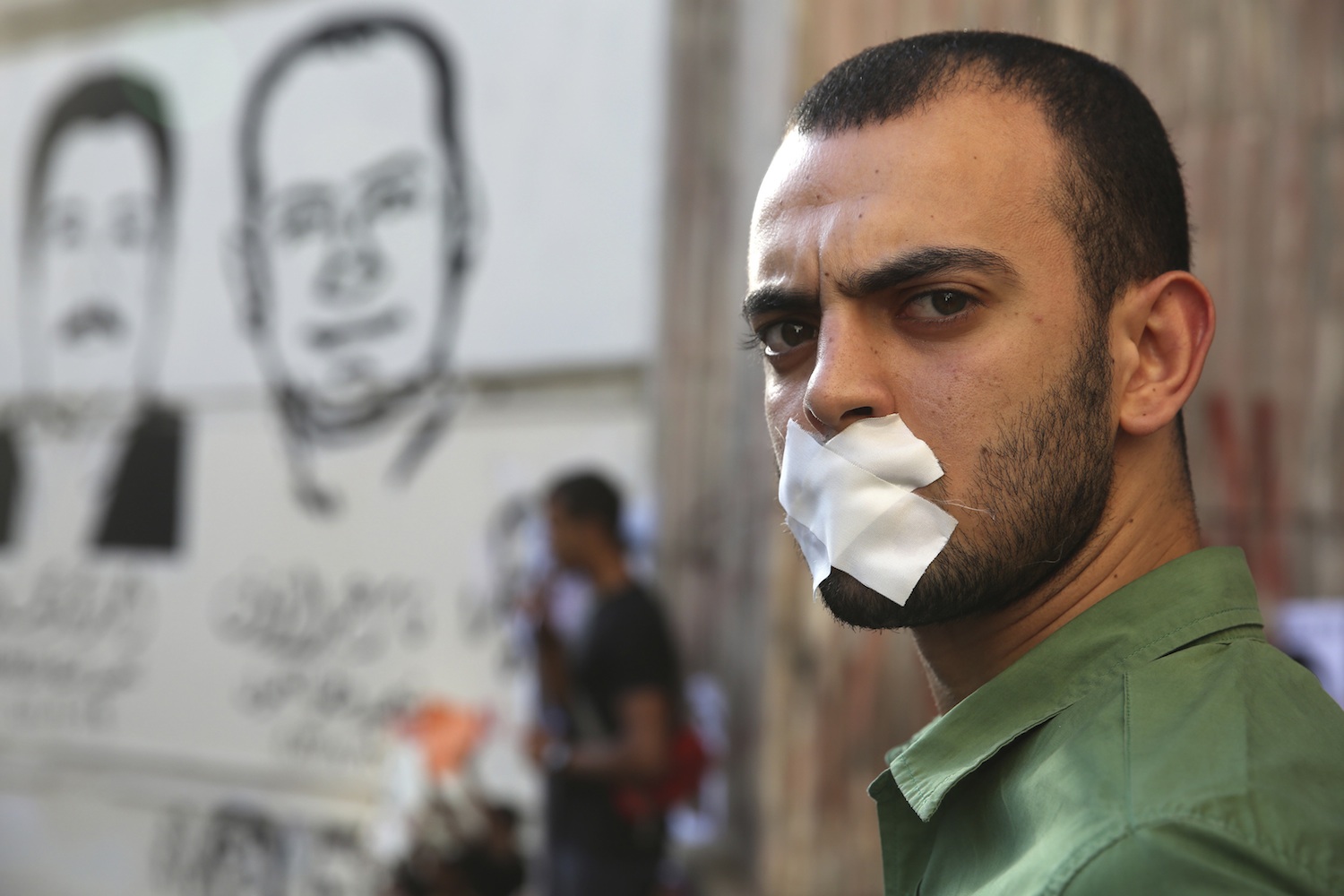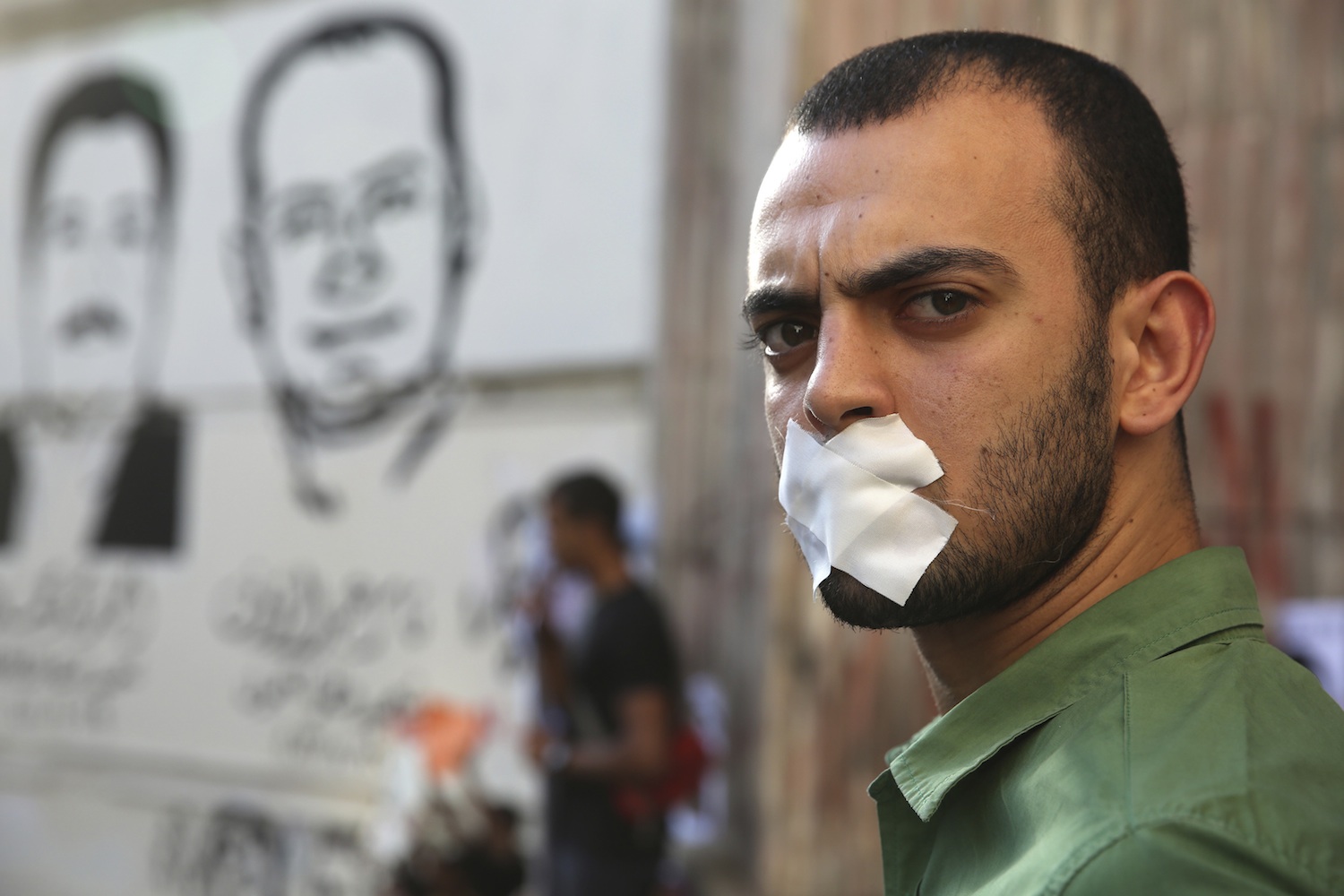 Egyptian authorities' campaign against human rights defenders in the country "significantly escalated" during the month of March, according to the Cairo-based NGO Arabic Network for Human Rights Information's monthly report, released on Wednesday.
According to the document, which details the state of democracy and human rights in Egypt, authorities have summoned a number of human rights workers for questioning, including employees from Nazra for Feminist Studies and Cairo Institute for Human Rights Studies. They have also frozen the assets of several human rights defenders, raided their homes and, in some cases, abducted them to unknown locations.
March also witnessed 20 cases of violations against media freedoms, including one publication ban, one coverage ban and a number of administrative sanctions against independent media. Violations of media freedoms decreased by one case, as compared to ANHRI's February report that registered 21 instances of media freedom violations.
Protests in Egypt were also on the rise in March. ANHRI documented a total of 138 protest events, compared to February's 91. The most common protest organizers in March were the Muslim Brotherhood and the anti-2013 military takeover group, National Alliance to Support Legitimacy, which together staged 95 different protests. This can be compared to the number of protests staged by these groups in February, which amounted to 63. Their main rallying cries in March included solidarity with al-Aqrab prisoners, opposing the rise in prices on goods, demanding the end of "military rule" and the reinstatement of Mohamed Morsi as president.
While the number of labor and social protests in February amounted to 23, March witnessed 37. Workers' main grievances in March included low salaries and delayed salary payments, in addition to poor living conditions. On their part, students have demanded the release of political prisoners, denounced enforced disappearances and ridiculed the call by President Sisi's to citizens to donate one Egyptian pound per day to the state in order to help improve the country's economic situation.
---
Subscribe to our newsletter
---