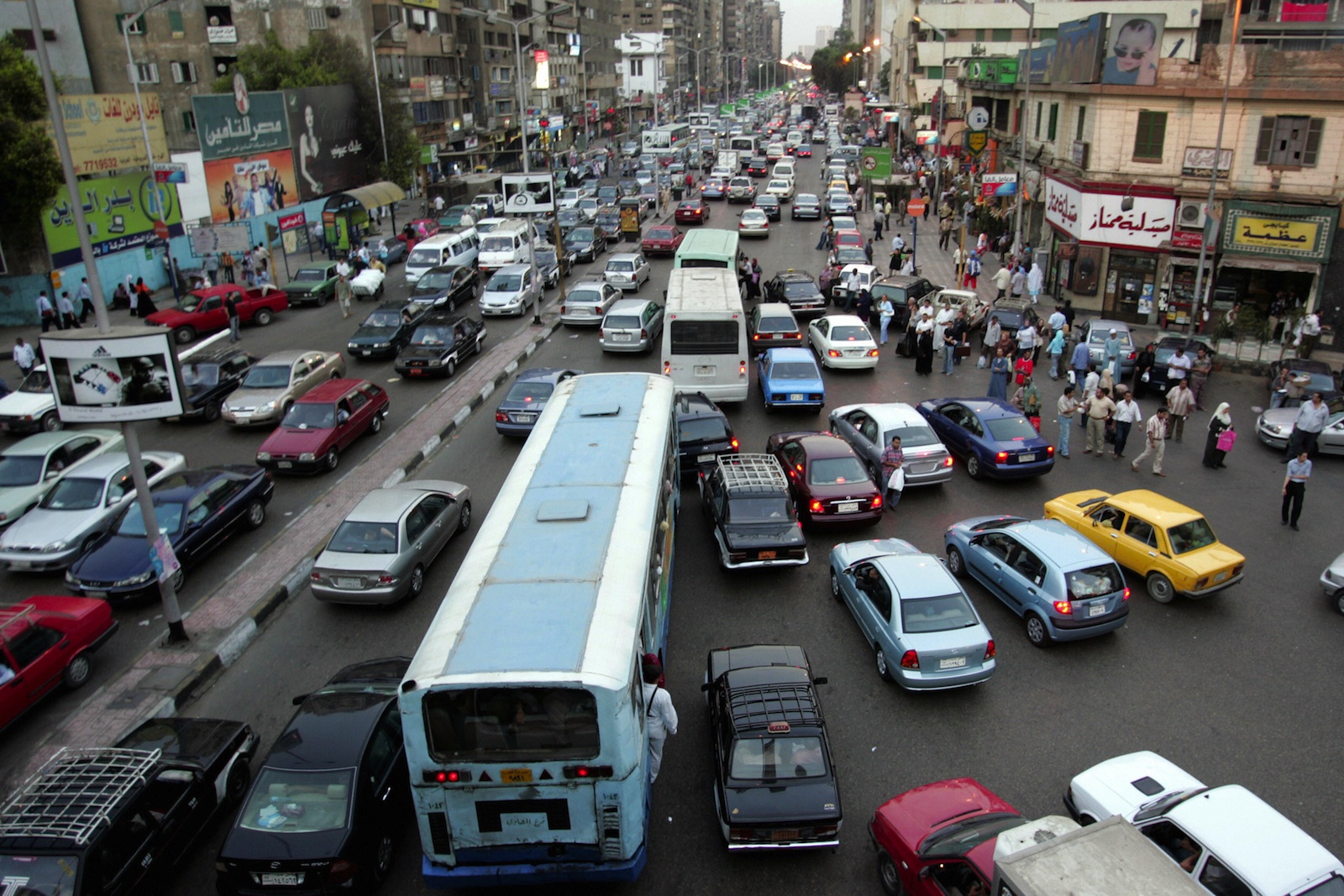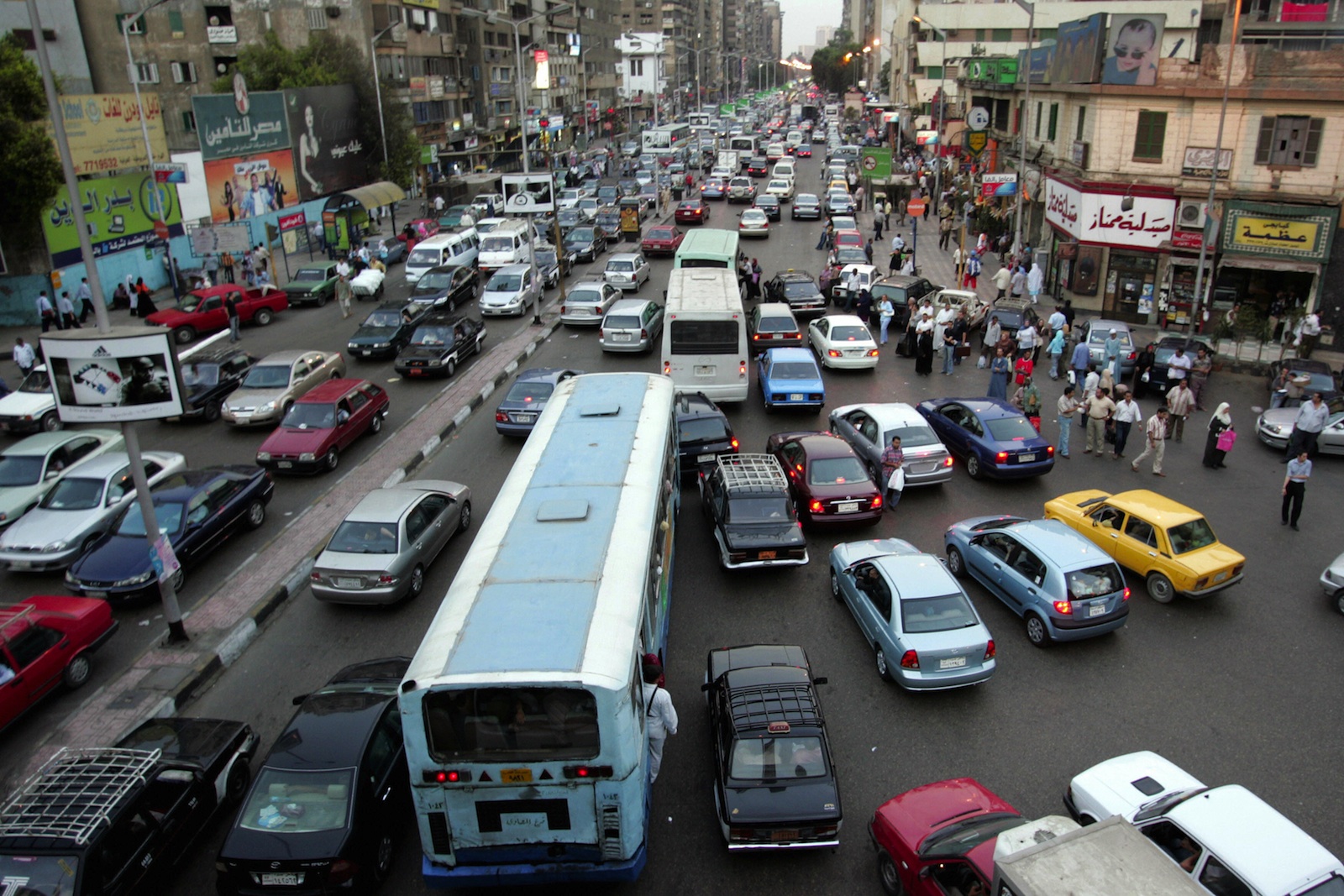 In the highly populated city of Cairo, it may take a commuter several hours just to figure out which public transportation routes to take to arrive at a place they've never visited before – especially if a "helpful" stranger along the way gives you wrong instructions.
In a bid to solve the problems arising from the lack of transportation data, entrepreneur AbdulRahman Said founded and launched an application, Arkabeh (What Should I Ride), to function as a public transportation guide.
The application, which also has a complementary website, helps to guide users from one place to another by public transportation.
"I came up with Arkabeh to help fulfill such a gap between the commuter and the local network of transportation," 25-year-old Said told Egyptian Streets.
Said studied computer engineering  in Ain Shams University, after which he penetrated the entrepreneurial ecosystem with his idea to introduce a novel solution to the lack of communication between commuters and varying means of transportation.
Diving more into the issue, Said told Egyptian Streets that the time of public transport buses is not regular for commuters, particularly as their numbers are not clear or known through an online hub or a source affiliated with the Ministry of Transportation.
Although the country is amending new governmental strategies to push more easy-to-use means of transportation, the young engineer Said told The Gazette that commuters, whether Egyptians or foreigners, still face several issues.
The country is working hard to expand the lines of the metro underground and number of public buses to cover new areas, such as the third and fourth lines of the underground, that will cover areas such as Heliopolis and Cairo International Airport, in addition to satellite cities like 6th of October.
A study by the World Bank showed that Egypt spends 4 percent of its national income on transportation and local experts believe that providing a smooth transportation has a high impact on the life and productivity of the citizen.
Nowadays, many Egyptians prefer to get around with their private cars in order to circumvent the hassle of transportation or the uncertainty of getting a ride at a specific time and to the exact place they are heading to.
Amira Samy, 29, an engineer, told Egyptian Streets that she was dependent on public transportation during early years of work, but more recently found that commuting using her private car is safer and more reliable.
"There is no accurate data about the time public buses; it would take me a long time if I am going to a new place and used public transportation, and rush hours can be unsafe for me in case of riding a public bus, a microbus, or a metro," she added.
Ahmed Adel, 32, an engineer and inhabitant of New Cairo, said he and his wife  sometimes want to depend on public transportation, but he is afraid because the data of the public buses are not known and for women, cases of harassment in public transportation are still on the rise.
Arkabeh's main goal is to help Egyptians use public transportation in a hassle-free manner rather than depending solely on their private cars, which may lead to increased traffic congestion. The app allows users to enter their destination and then provides them with the best means of transportation to get to where they are headed.
The more commuters will use public transportation instead of private cars, the smoother the traffic will be, Said noted.
The founder of Arkabeh app told Egyptian Streets that providing the accurate data and time of arrival and departure of public transportation such a buses and metros will help in solving the difficulty of transportations and decrease causes of traffic jam on road.
---
Subscribe to our newsletter
---