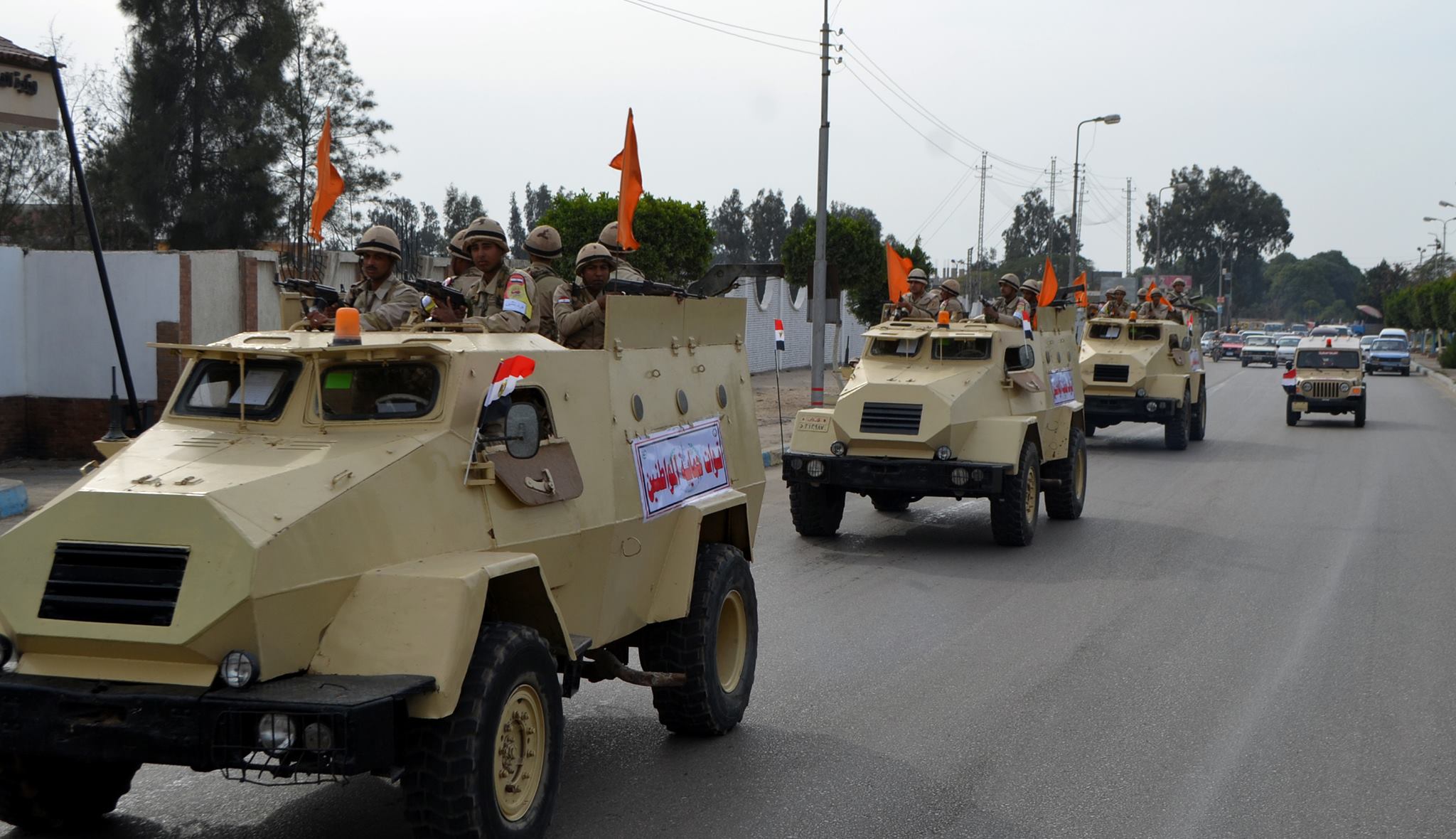 The Armed Forces spokesperson announced Sunday that Egypt's military has deployed to secure vital and important locations and public institutions as the Egyptian people mark Sinai Liberation day.
The Military's deployment includes routine patrols to ensure civilians' security, said the Armed Forces' spokesperson.
Tomorrow, demonstrations are planned against Egypt's recent decision to declare the Red Sea islands of Tiran and Sanafir as Saudi Arabian.
Ahead of the protests, Egypt's Minister of Interior warned potential demonstrators against "crossing a red line", adding that any attempts to destabilize Egypt will be met with a prompt and strict response by security forces.
The Minister of Interior warned against violent attacks on key public establishments, adding that security forces will be ready to confront any destabilizing attempts.
"I trust the honorable citizens will not respond to calls for chaos or harming of security," said the Minister.
Earlier this week, at least 17 people were arrested in Downtown Cairo during late night and early morning raids, reportedly for planning to participate in demonstrations.
On Friday 15 April, several thousand Egyptians gathered in Cairo and other major cities to demonstrate the decision. While 100 people were arrested across the country, the Ministry of Interior says the majority were released.
The upcoming 25 April protests are largely aimed at the Red Sea islands issue. However, others are intending to protest other human rights and political issues.
---
Subscribe to our newsletter
---