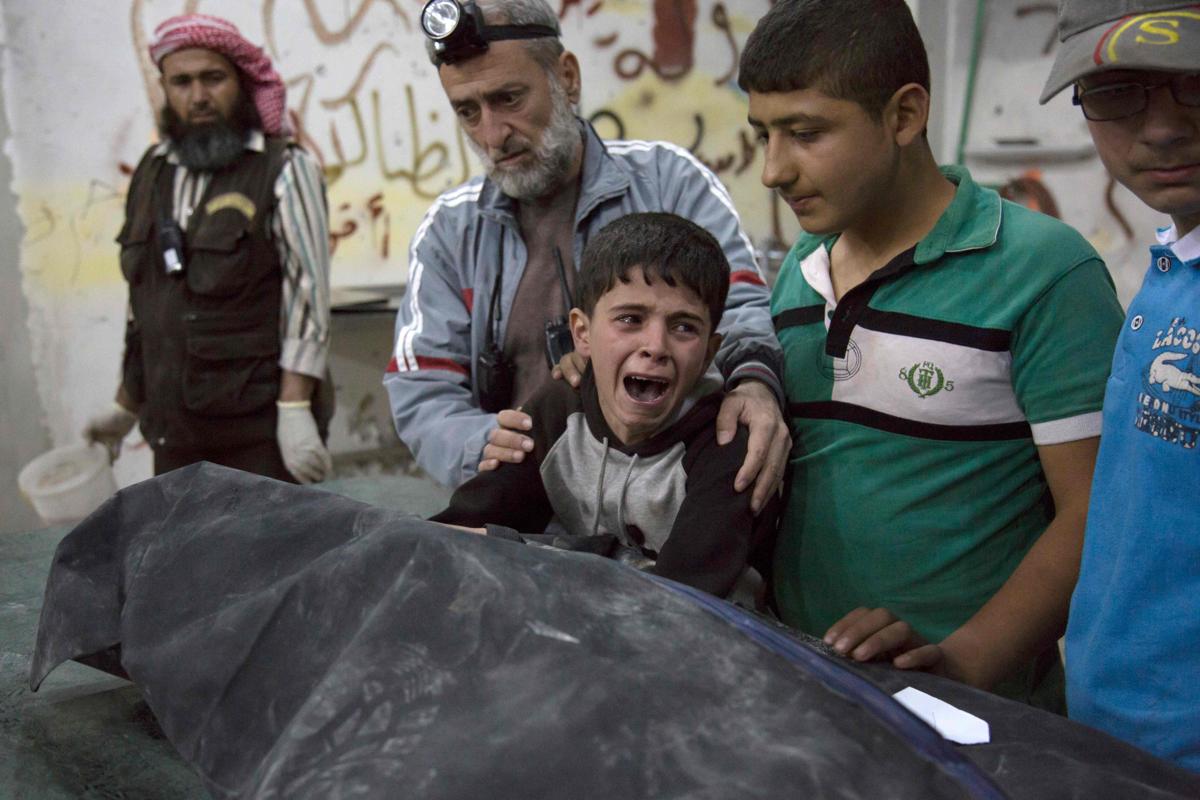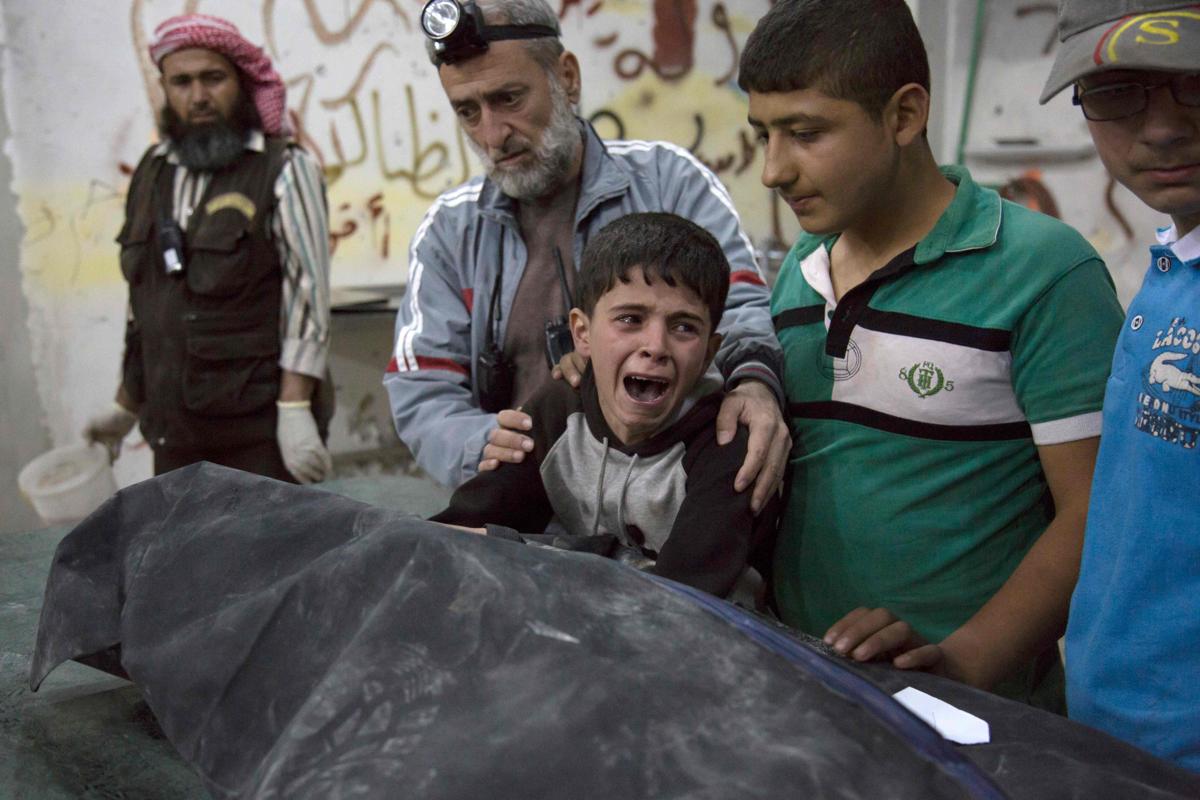 #AleppoIsBurning (#حلب_تحترق) and #SaveAleppo are trending worldwide on social media as deadly fighting intensified in Syria's divided city of Aleppo, leaving at least 200 civilians dead.
Despite a lull in fighting overnight, both government and rebel shelling and attacks quickly resumed on Friday, with reports of several civilians wounded since the morning. According to the Syrian Observatory for Human Rights, which is based in the United Kingdom and monitors the civil war in Syria along with ISIS' advances, one person was killed in an airstrike on rebel-controlled areas in Aleppo.
Reports indicate that a government airstrike targeted a hospital in Aleppo's Sukkari district, leaving it completely destroyed. The Free Aleppo Doctors Association said that 50 people were killed in the attack.
Can't be more sad, disappointed, depressed. That's really the most heartbreaking thing I've ever seen #حلب_تحترق pic.twitter.com/dmMMge3fm8

— McGregor (@HEELBash) April 29, 2016
Violence also eruptedi n government-controlled areas, with dozens of civilians killed according to official Syrian state media.
News of the deadly fighting, which has been taking place over seven days and only recently escalated, was first reported by NGOs and international organisations who expressed concern at the escalating tensions.
In response to the recent violence, the ICRC said that Aleppo is being pushed to the "brink of a humanitarian disaster."
Meanwhile, the UN Secretary General called on peace and an immediate cease of fire.
The Syrian civil war has left many parts of Syria almost completely destroyed or in need of humanitarian assistance. According to the UN, 13.5 million Syrians require humanitarian assistance, of which 6.6 million are internally displaced within Syria, while 4.8 million are refugees.
---
Subscribe to our newsletter
---