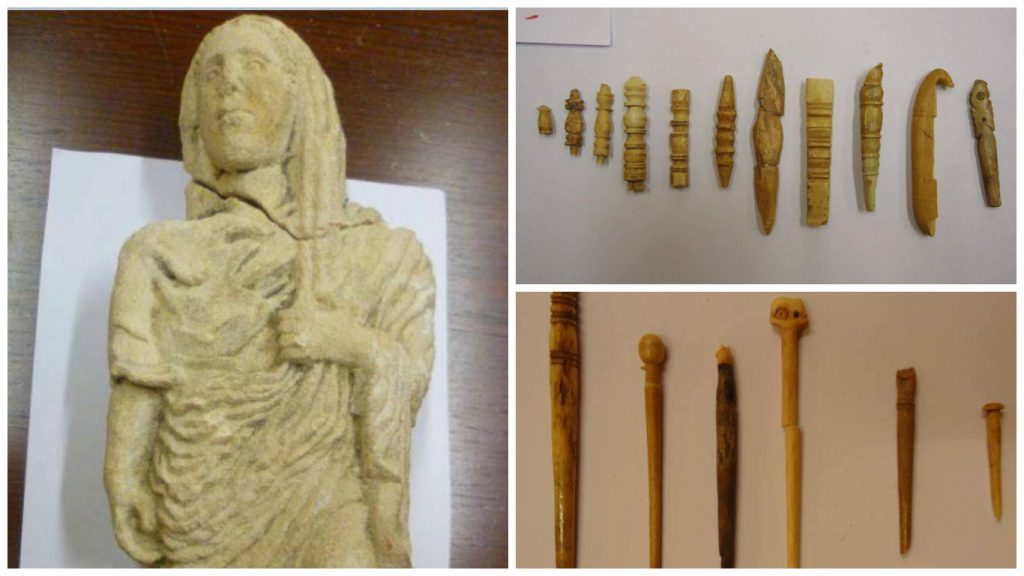 After more than six years of negotiations, French authorities agreed to hand over to Egypt 44 artifacts belonging to various periods of Ancient Egypt that had previously been smuggled to France, the Ministry of Antiquities said in a statement released on Monday.
Egypt's Minister of Antiquities Khaled El-Enany said that France delivered the archaeological objects to the Egyptian embassy in Paris, while expressing his "full appreciation for the French Government for its close cooperation with the Ministry of Antiquities in repatriating the Egyptian smuggled antiquities."
The objects were seized at the Charles de Gaulle Airport in 2010 and since then, the Egyptian Ministry of Antiquities has used diplomatic channels in its efforts to get the French government to agree to repatriate them to Egypt.
The artifacts date back to various periods in Egypt's history, including the Roman (30BCE – 641AD) and the Coptic eras. Among the repatriated objects are a limestone statue of a woman from the Roman period, several spindles' heads, earrings, crosses, wooden pieces and hands that had been used as musical instruments during the Coptic era.
Since 2015, Egypt has succeeded in repatriating 547 archeological objects from a number of countries, including Switzerland, England, USA, Germany and Belgium. In the past year, 240 artifacts have been returned from France alone.
---
Subscribe to our newsletter
---