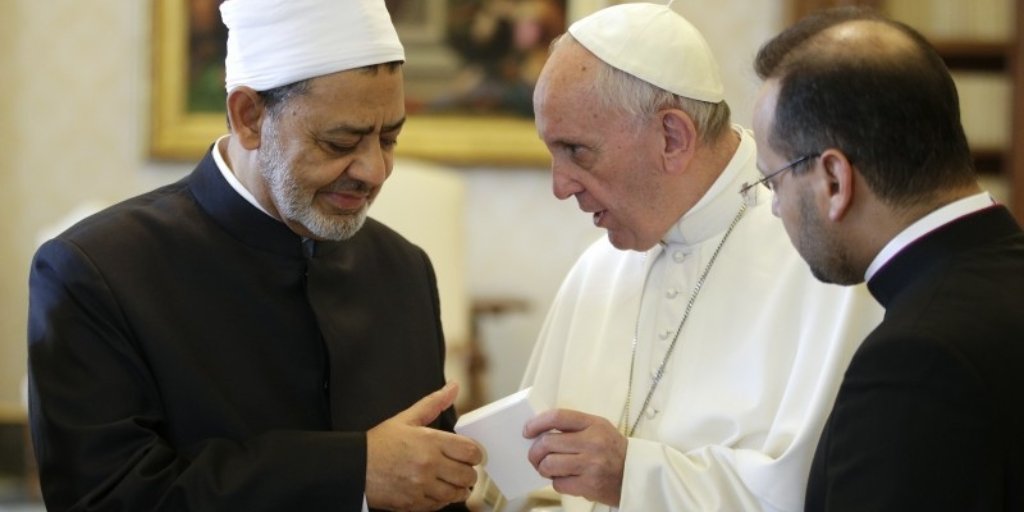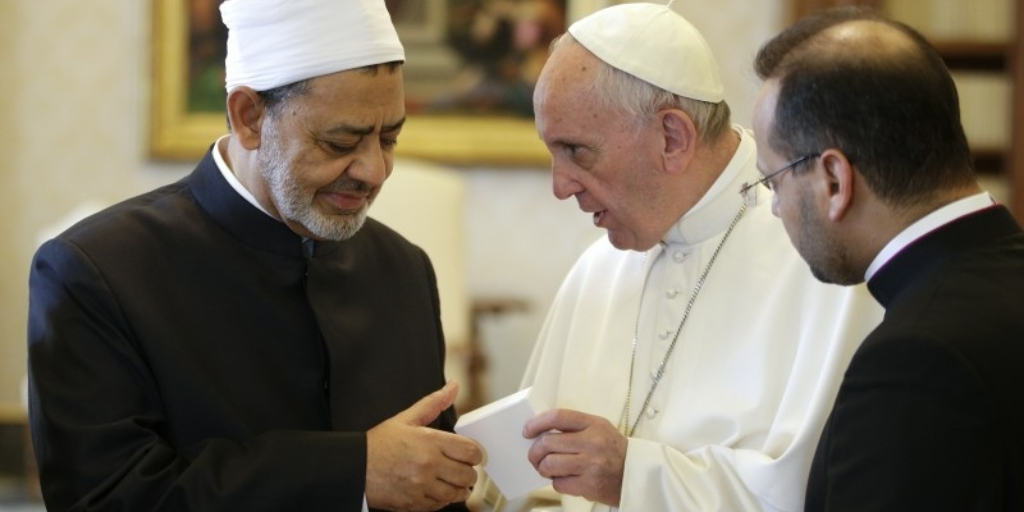 Egypt's Grand Imam Ahmed Al-Tayyeb met Pope Francis in the Vatican on Monday in what has been described as a historic encounter between the two religious leaders, AFP reported.
The meeting, the first of its kind between the heads of the Catholic Church and the top authority in Sunni Islam, lasted for about 30 minutes and ended with a hug and kisses, seen as symbolizing the strengthening of relations between Islam and Christianity.
"Our meeting is the message," the Pope told the Grand Imam, according to officials speaking to a small group of journalists covering the event.
On his part, Tayyeb said his trip to the Vatican aimed to "explore efforts to spread peace and co-existence."
The warm-hearted meeting comes following a deterioration of relations between the two religious institutions after Pope Benedict XVI made controversial remarks on Islam. According to Al-Azhar, in a 2006 speech in Germany, he linked Islam to violence, prompting the initial freeze in relations and widespread protests in a number of countries.
Today's meeting was nevertheless described by the vatican as "very cordial" and the embrace of the two religious leaders is seen as marking a considerable shift in the nature of relations.
Francis, who succeeded Benedict XVI in 2013, has sought to improve relations with other faiths. In March, he made headlines after he washed and kissed the feet of 12 young Muslim, Christian and Hindu refugees in an act aimed at bolstering international protection for refugees.
"All of us together, Muslims, Hindus, Catholics, Copts, Evangelical [Protestants] brothers and sisters — children of the same God — we want to live in peace, integrated," he said.
---
Subscribe to our newsletter
---