Fastest heavyweight of all time. Dancing master. Three-time heavyweight champion of the world. Or simply Muhammad Ali. With the passing of perhaps boxing's most decorated pugilist and arguably the greatest athlete of the 20th century, it is befitting to rewind time and remember the legendary story that is Muhammad Ali's career.
The story begins with a stolen bicycle. An enraged young 12-year old from Louisville, Kentucky vows to beat down the thief responsible. Little did we know, Joe E. Martin's boxing lessons would lead to little Cassius Clay dominating the American amateur boxing scene. Cassius Clay's amateur career would culminate into a Gold medal at the 1960 Rome Olympic Games.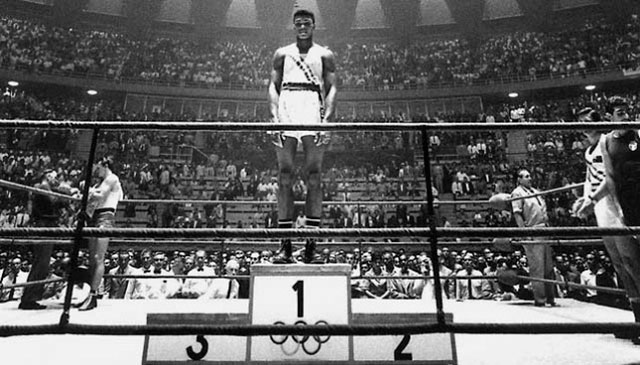 Making his professional debut, Clay obliterated his opposition. Respectable contenders like Eddie Machen, Doug Jones and an old Archie Moore succumbed to the dazzling hand-speed of Cassius. With 80 inches of reach, balletic footwork, blistering combinations and cat-like reflexes, Clay's unorthodox style captivated global audiences. A 7-1 underdog, in 1964 Cassius Clay did the unthinkable and challenged the feared Sonny Liston who had obliterated Floyd Patterson in one round. In one of his greatest performances ever,  22-year old Clay danced, pecked and poked Sonny Liston with all the punches in the book. Unable to find an answer to Clay's puzzling style, Liston quit on his stool.
"I must be the greatest!" yelled Clay in the post-fight interview.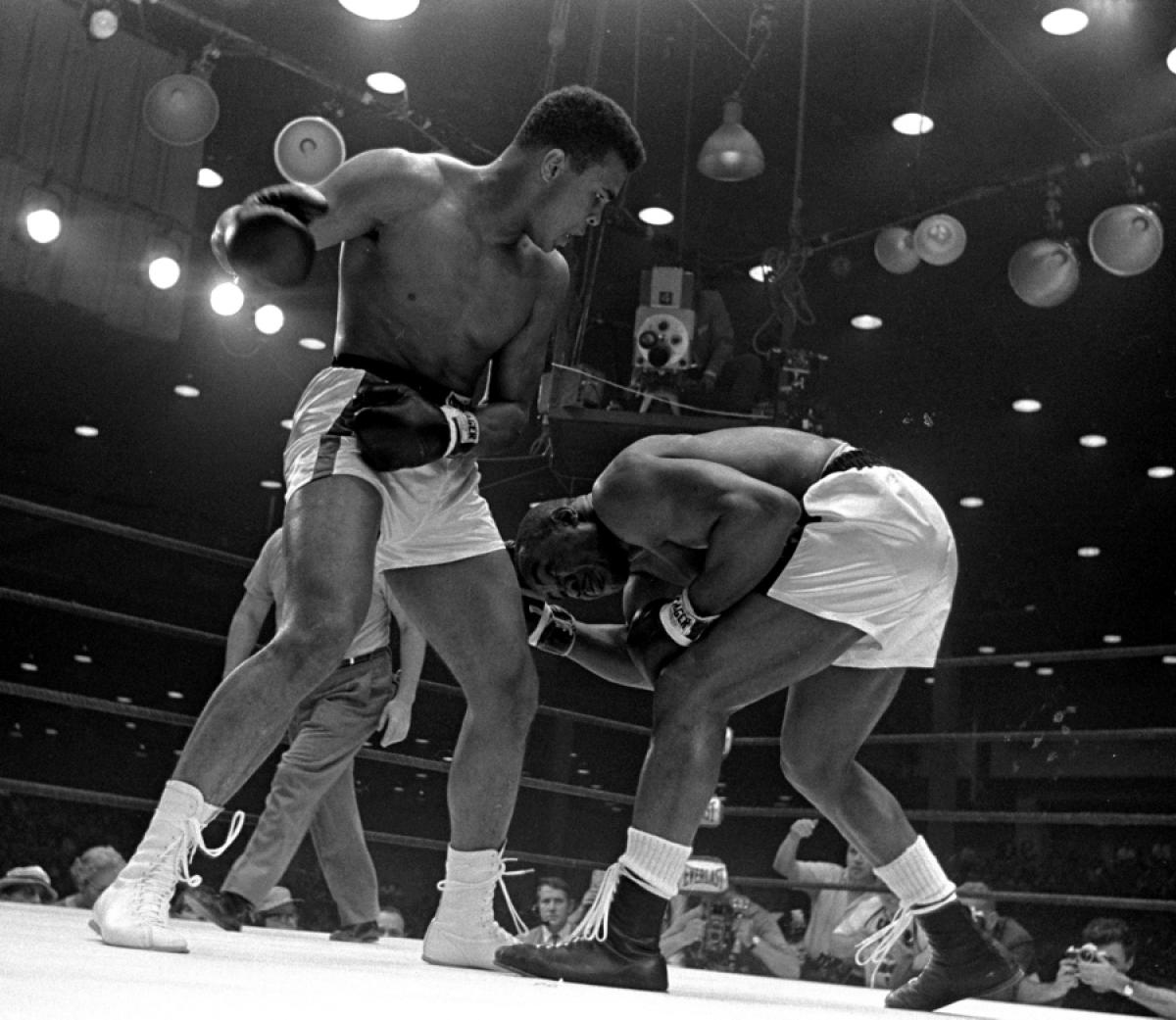 Around this time, Clay was rumoured to have affiliations with the likes of Malcolm X and Elijah Muhammad. To the disdain of white America, a time where the nation was racially divided, Cassius Clay became Muhammad Ali. His Muslim beliefs challenged the core of an unjust society, costing him many supporters as he defied social expectations and refused to be the obedient black man. In the rematch, Muhammad Ali would knock Sonny Liston out in one round; a spectacle that has been shrouded with scandal, mystery and is the subject of contested debate among boxing scholars.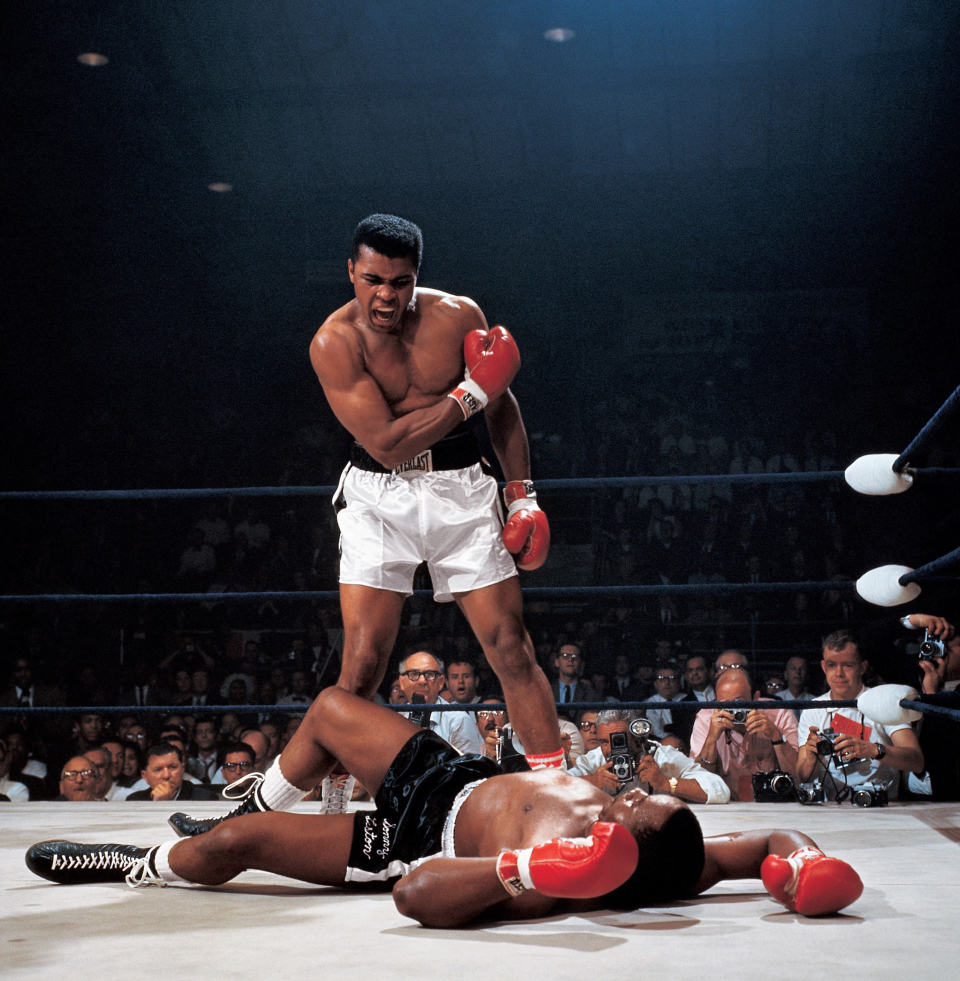 Perhaps Ali's greatest fight occurred outside the ring. Refusing to serve in the Vietnam War because of his beliefs after being called for the draft, Muhammad Ali was stripped of his world heavyweight title in 1967. The dancing master was robbed of his prime years, having put on masterpiece highlight-reel performances prior to this debacle. Standing firm by his beliefs, Ali, now hated even more for being a conscientious objector, fought in court. A Supreme Court decision in 1971 reversed Ali's conviction and granted him the freedom to fight once again.
Returning to the ring in 1971, it was clear Ali, despite being a force to be reckoned with, was no longer the dancer of old. His footwork was more stationary, his hands less busy, and his speed less dazzling. Nonetheless in what was the greatest sporting spectacle of the 20th century, for the first time two undefeated heavyweights squared off when Ali battled Frazier in the 'Fight of the Century'. One of the greatest bouts of all time ensued with Joe Frazier punctuating his unanimous decision victory by landing a leaping left hook, downing Ali and ending his undefeated reign.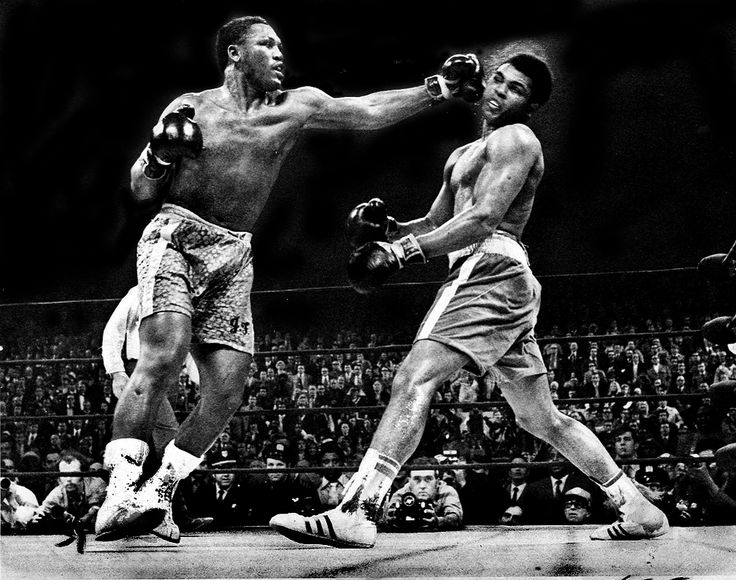 Ali would rebuild his career, adapting his new style to challenge the new Sonny Liston in 1974 – 'Big' George Foreman. Having obliterated Frazier and Ken Norton, Foreman was the clear favourite in what was dubbed the 'Rumble in the Jungle' in Kinshasa, Zaire. Employing his new 'rope-a-dope' style, Ali deceived Foreman into expending his energies, tiring him out. In round 8, a furious combination off the ropes by Ali downed George Foreman, halting his title reign and undefeated status. The 'Greatest' was once more. Ali was back in business.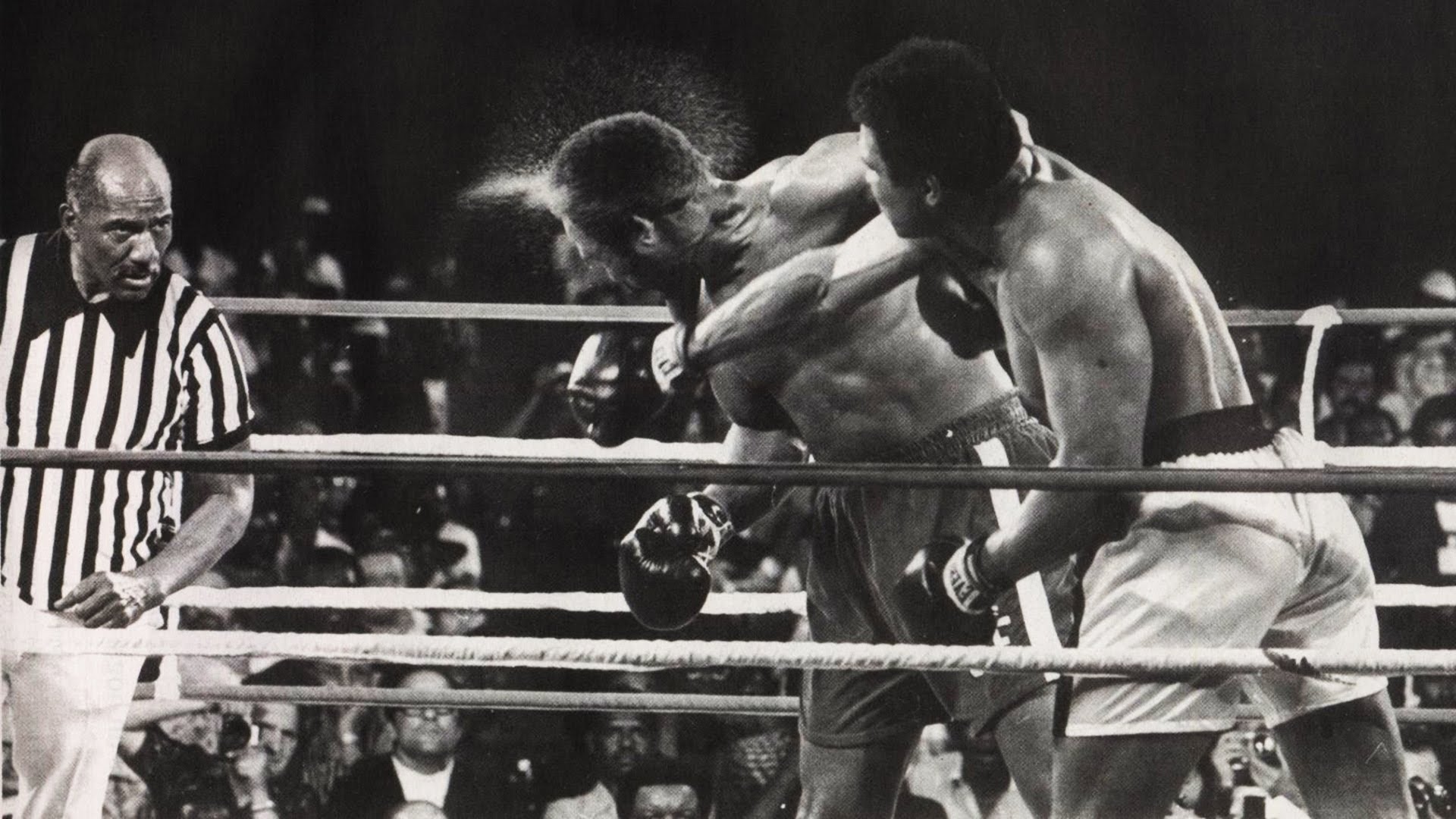 Defending his title around the world, Ali became the most recognizable face on the planet. With millions tuning in to watch his title defenses, the champion disposed of all contenders in the 'golden age' of heavyweight boxing. Crossing paths with Frazier in the 'Thrilla in Manila', Ali defeated Smokin' Joe for the 3rd time in a brutal 14 round contest that saw both men exchange blows in the 49 degree-Celsius heat. The fight would go down as one of the greatest in the annals of sporting history but would also mark the beginning of Muhammad Ali's slow decline.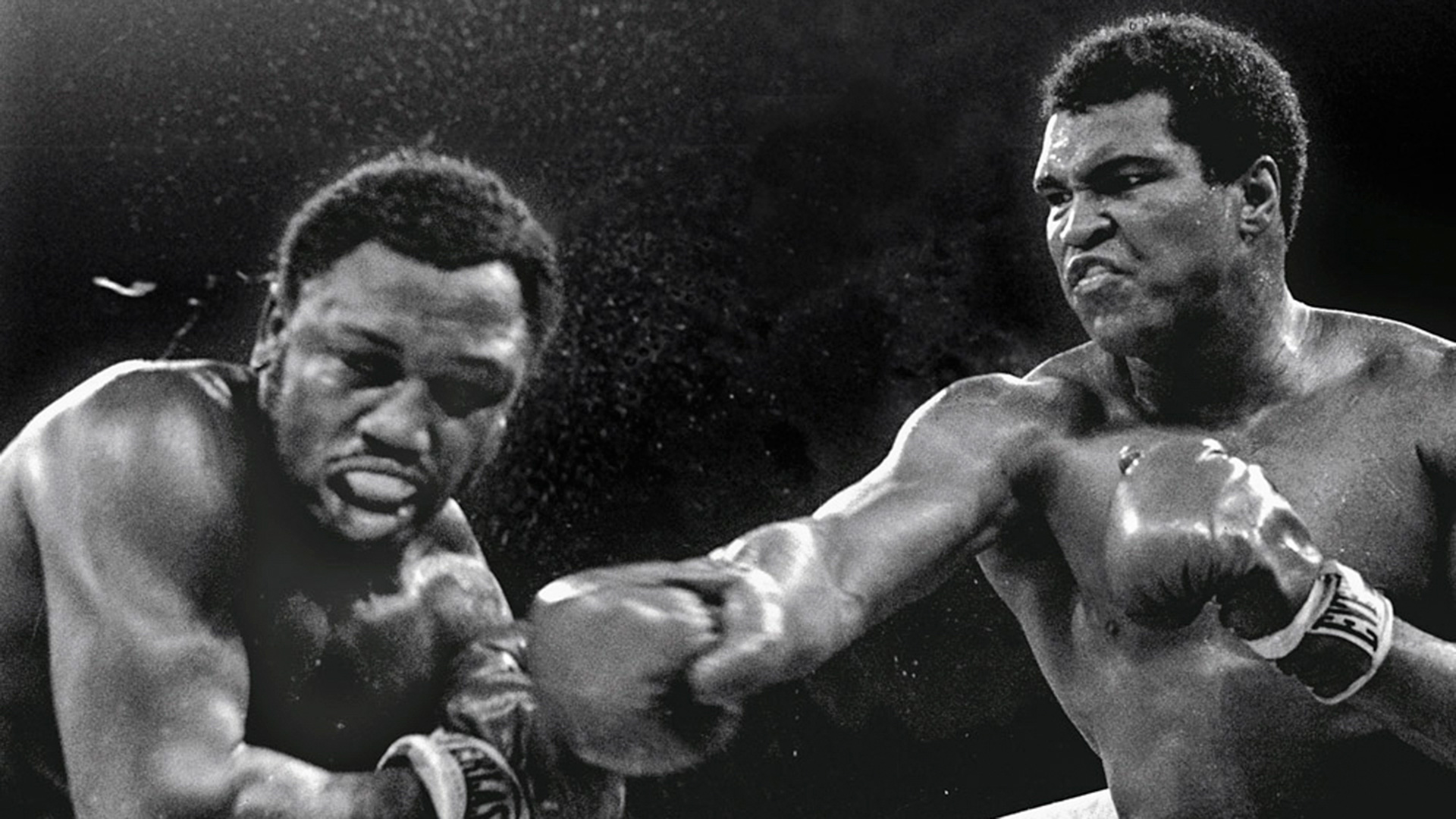 Losing the title to a fresh Leon Spinks in 1978, Ali once again made history by avenging his defeat and becoming the first man to capture the heavyweight championship three times. Two ill-advised returns to the ring followed as Ali ended his career with a decision lost to Trevor Berbick who would incidentally lose his title to a 20-year Mike Tyson years later. During the last stanza of Ali's career, the legend paid a heavy price for glory. Ali's iron chin, which led him to adopt a physical punch-enduring style, proved fatal. He was diagnosed with Parkinson's syndrome in 1984, believed to the result of head trauma sustained during his boxing career.
While the chapter of boxing ended, a new one began. Ali the humanitarian. Devoting himself to noble causes the world over, Ali never stopped putting smiles on people's faces. Working on American projects with the Ali Center as well as supporting global causes such as those championed by UNICEF, Ali remained devoted to changing the world. Interestingly Ali secured the release of 15 American hostages in Baghdad, held by Saddam Hussein's regime. Standing in what was an iconic moment, Muhammad Ali honourably lit the torch at the 1996 Atlanta Olympic Games.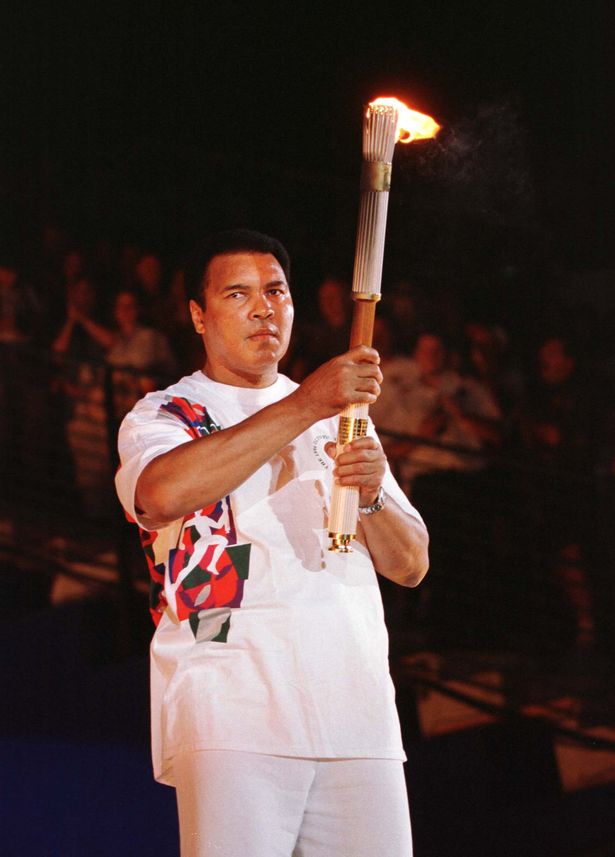 Pictured as a frail man no longer in control of his physical faculties, Ali's final years were marked by a serious deterioration in his condition. It's almost hard to believe that the young man who once ruled heavyweight boxing like a king is now gone. The story of Muhammad Ali is a glorious one. One of fame and riches, bravery and courage, belief and conviction, defeat and resilience, success and tragedy. A story of change. From whatever walk of life one hails from, it is a story with a message we can all learn from.
To end with a lesson from the greatest himself:
"The man who views the world at 50 the same as he did at 20 has wasted 30 years of his life"