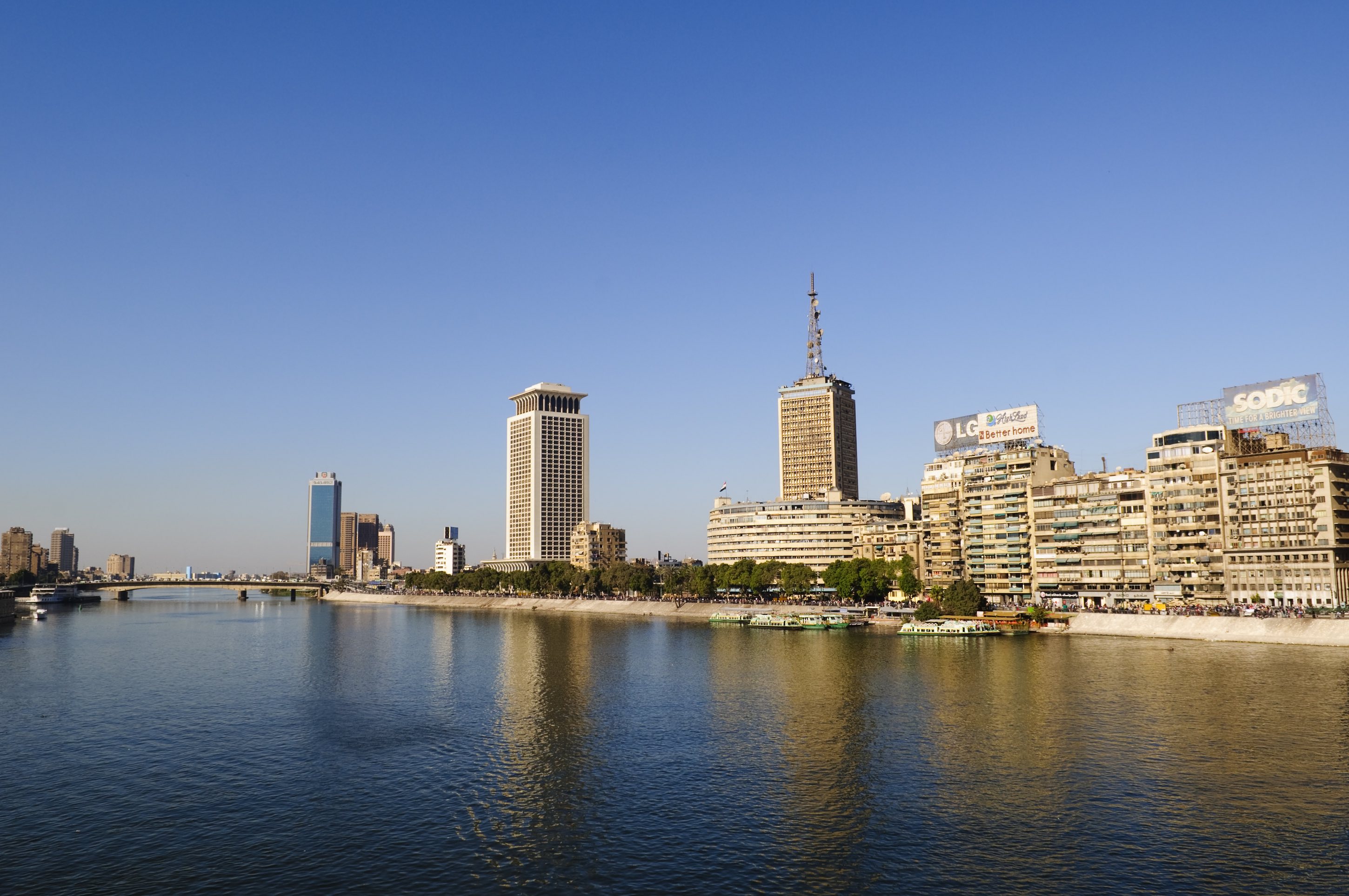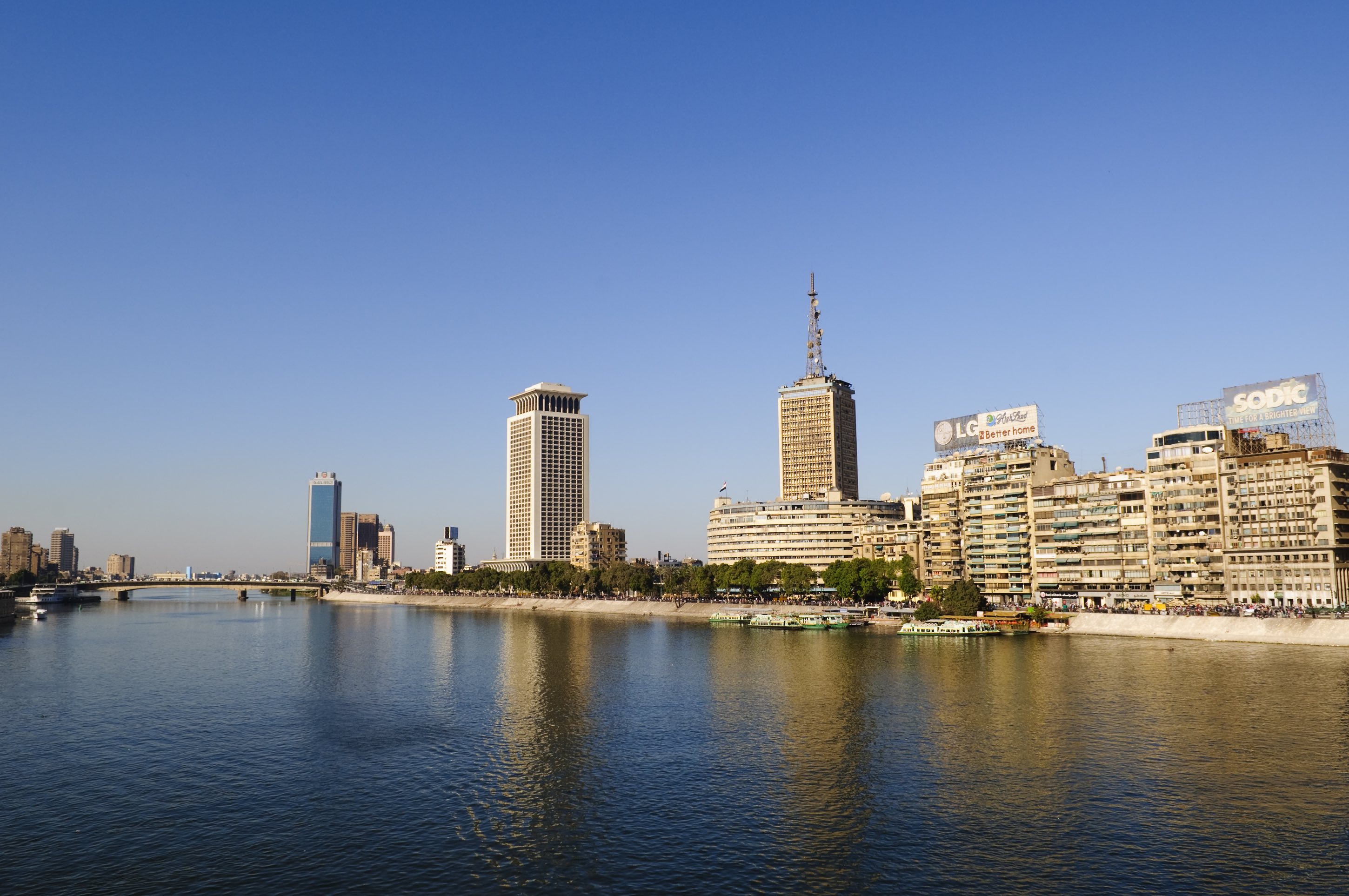 By Yasmine Nazmy, progrss
Although Talaat Harb is often credited with introducing entrepreneurship to Cairo with his founding of Banque Misr, Egyptian entrepreneurship has much deeper roots. In fact, since its founding in 973, Cairo was designed first and foremost as a commercial and manufacturing hub, with artisans and craftsmen clustering their businesses in various parts of the city. Today, those business clusters still exist, from the car-repair workshops of El Hirafiyyeen and the tile and marble manufacturers of Shaq El Tho'ban, to electronic equipment providers in Downtown's El Bustan and the hustle of mobile and electronic accessories' traders on Abdel-Aziz Street.
One of Cairo's first known entrepreneurs, sixteenth century Egyptian merchant Ismail Abu Taqiyya "…anticipat[ed] Starbucks by several centuries" by importing coffee to Egypt from Mocha in Yemen. Far from risk-averse, his choice to finance coffeehouses came at a time when coffee and coffeehouses were highly politicized, and when puritanical scholars perceived the drink as sinful. Abu Taqiyya also invested heavily in the sugar industry, and although he had a conglomerate that stretched from India to Nigeria during his lifetime, it fell apart after he died, leaving little of his innovative brand of entrepreneurship behind. And while there are traces of others like Abu Taqiyya, there is little to no record of them, making it almost impossible for historians to piece together the many stories of early Egyptian entrepreneurs.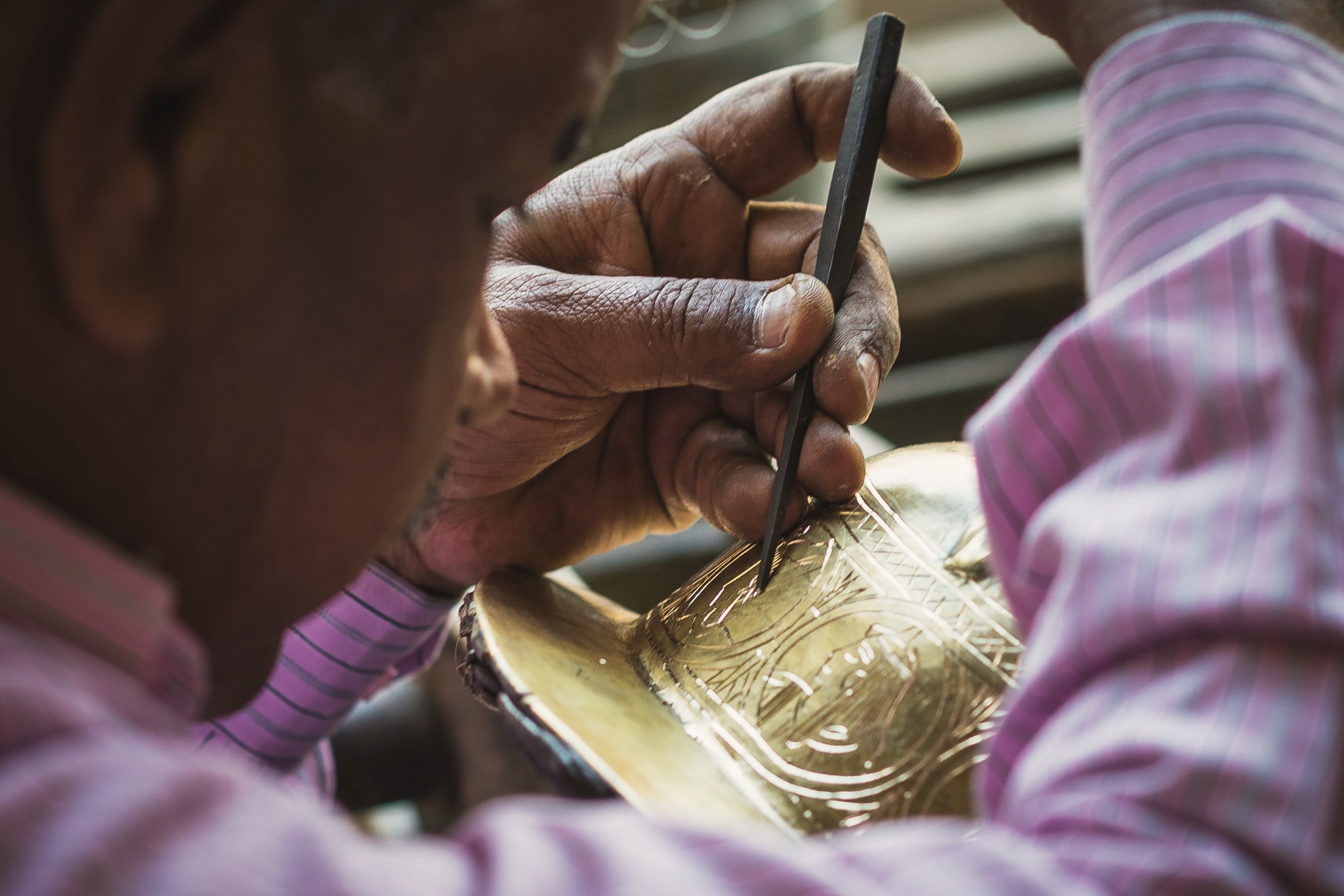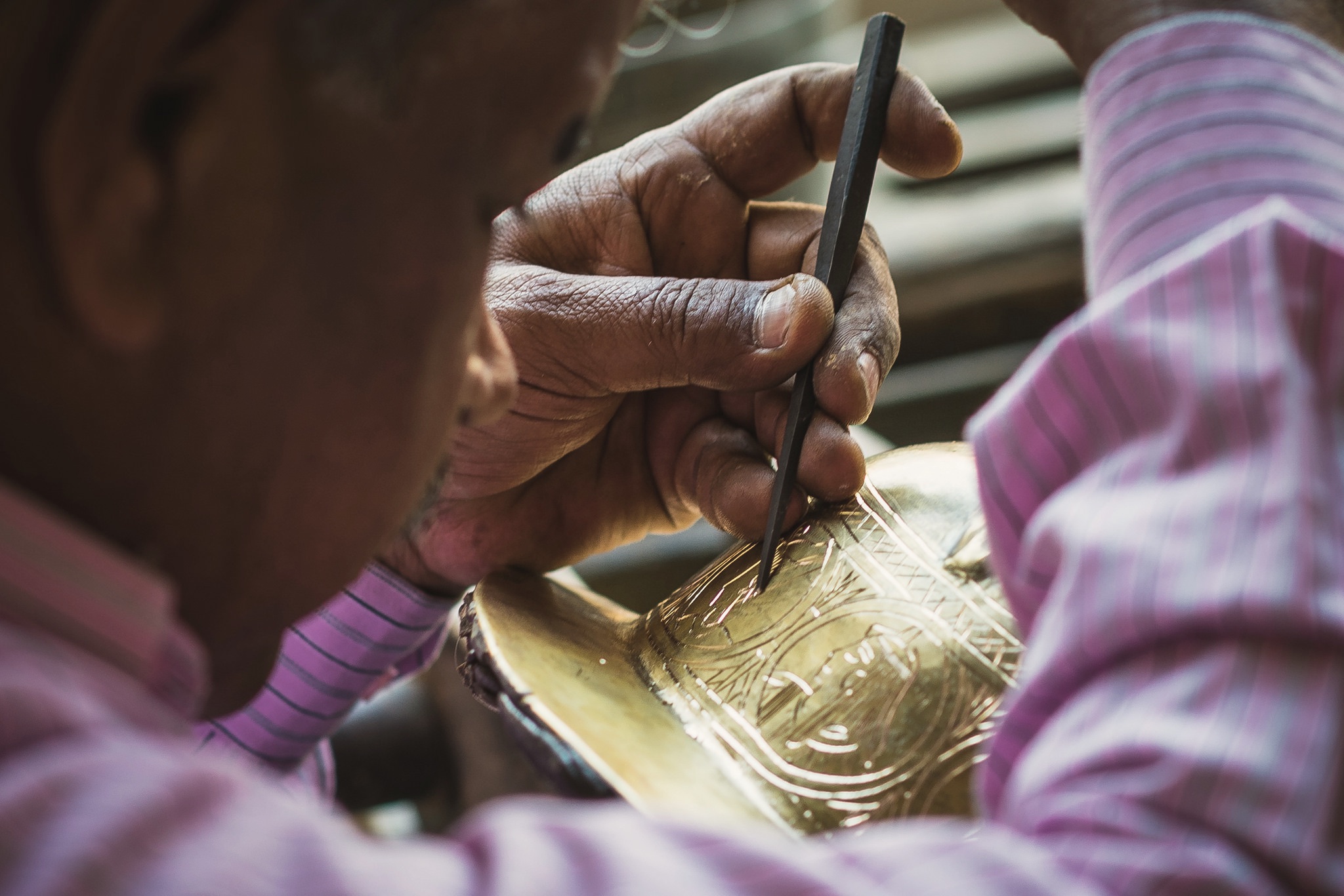 But the kind of entrepreneurialism that was so inherent to Abu Taqiyya's vision has waned over the years, and in spite of many similar examples of early entrepreneurialism, entrepreneurship remained largely absent from mainstream business language until very recently – although Cairo has no dearth of entrepreneurs, large and small. In the twentieth century, entrepreneurship among the middle class gave way first to the retirement-plan-guaranteed government jobs that were so popular between the 1950s and 1960s, and later, to large contracting businesses and clear-career-path multinational jobs that characterized post-Infitah neo-liberalism. On the ground, however, entrepreneurs like Abu Taqiyya continue to operate, although they – like their historical counterparts – remain largely invisible.
New Words, Old Practice
Today, innovators like Abu Taqiyya are considered entrepreneurs and their brand of entrepreneurship is referred to as riyyadit a'mal. And although a number of factors have compounded to bring entrepreneurship into mainstream business language in Egypt, US President Barack Obama's speech "A New Beginning" at Egypt's Cairo University in 2009 is clearly one of the sparks. The summit that he promised to hold in 2009 has since become the annual Global Entrepreneurship Summit (GES)– the seventh edition of which is being held in Silicon Valley this June. Since then, the word riyyadat al-a'mal (which, although more familiar, still doesn't quite roll off the tongue) has come to be closely associated with high-growth, tech-driven and innovation-driven entrepreneurship.
Besides the American president's speech, other factors have contributed to making entrepreneurship more attractive to (particularly young) Egyptians. These include years of donor efforts; the after-effects of the global financial crisis; the compounding of efforts of various ecosystem players – including government, NGOs, and private sector; and a paradigm shift in perceptions of social norms (not to mention an interest in tech) that followed the outbreak of the 2011 revolution.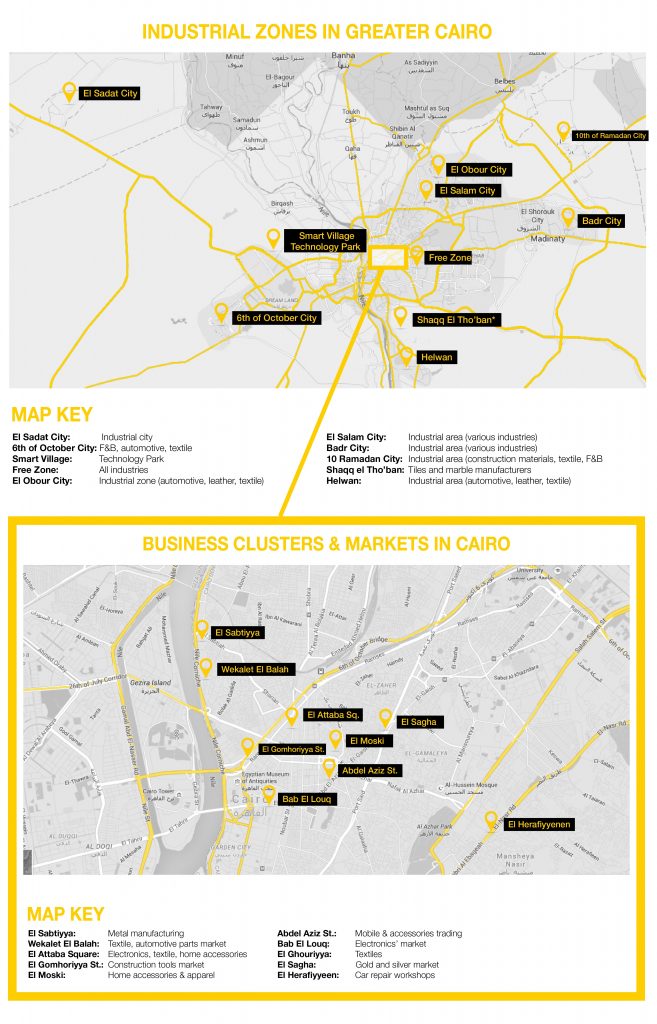 According to Assistant Professor and Abdul Latif Jameel Endowed Chair of Entrepreneurship and Director of the American University in Cairo's Venture Lab Ayman Ismail, entrepreneurial startups come in various types, sizes and rates of growth. "For me, someone who opens a new business, be it a technology company, a small store, or a workshop is entrepreneurial. S/he is taking the initiative, assuming risks, and putting together the resources to build this new business. The business might grow and become a large retail chain or it might stay small for 50 years, this is more about the entrepreneurs' choice and the market potential," he says.
And while Ismail is proficient in his definition, interviews with 20 professionals working in business and entrepreneurial support industries failed to produce a single cohesive definition of entrepreneurship – partially a reflection of just how loose our understanding of the term is today.
Angel investor and serial entrepreneur Con O'Donnell has lived in Cairo for upwards of 20 years and is now based at the downtownGrEEK Campus – a tech hub established in what used the be the American University in Cairo by entrepreneur and co-founder of Sawari Ventures Ahmed El Alfy. In 2001, O'Donnell founded media startup Sarmady – which includes websites like filgoal.com, filfan.com and filbalad.com – which he then sold to Vodafone in 2008. Today, he is part of the lead team at RiseUp Egypt, an annual summit that hosted over 4,000 attendees from 49 countries at the three-day event last year, and the GrEEK Campus's concrete walls still bear RiseUp's strong yellow paint when I meet him there.
As someone who has closely been closely involved in developing a culture around entrepreneurship in Cairo, O'Donnell is quick to admit that one of the biggest challenges is the inaccessibility of the language in general. "Some effort needs to be made to translate the language into plain English and then into plain Arabic. Some inroads have been made…but you want the muppets talking about it as well and that has to happen organically," he says.
 Turning To Tech
Although the close association between tech and entrepreneurship is part of a larger global trend, it is no surprise that tech takes the cake when it comes to attractiveness to both entrepreneurs and investors in Egypt. Around the world, success stories like Facebook, e-Bay, and Amazon, and more recently, Uber and Airbnb, have inspired tech-savvy youth to take the plunge. International media coverage of these businesses and their founders have made for inspirational personal stories that digitally-native young Egyptians would seek to emulate (one interviewee reported a business plan competition contestant referring to Facebook founder Mark Zuckerberg as "Mark" when describing his social media platform).
And indeed, both the public and private sector have invested heavily in tech over the past 10 years; between 2005 and 2013, the number of ICT companies increased from 1,716 to 5,559 and ICT revenues tripled from US $25 billion to $75 billion – with most of those revenues coming from the offshoring industry. ICT 2020 – the government's medium-term strategy for the ICT sector – will see EGP 124.8 billion (US $17 billion) injected into the sector over the next six years, with the objective of more than doubling ICT as a share of GDP during that time (ICT represented just 4.1% of GDP in 2015). In the meantime, the rate of internet penetration – which almost doubled from 16 million users in 2009 to almost 31 million in 2016 – indicates that access to tech, like tech, is changing fast.
Experts elsewhere have indicated that tech – and the unprecedented scope, scale and economic impact of technology as a disruptive force in human history – is one of just four global forces defining what the future will look like, which explains why so many are looking to the industry. In many ways, tech today is doing what global trade did for sixteenth century merchants like Abu Taqiyya. According to Tarek Assaad, Managing Partner at Ideavelopers – a venture capital firm that invests in early-stage tech-startups – technology is attractive because of its scalability as well as its potential to address developmental problems. He explains that, while a lot remains to be done, the opportunities abound for tech entrepreneurs. "Egypt has a way to go and we can move the needle on a little of critical issues."
According to entrepreneur Hashem El Dandarawy, the primary reason that so many youth, who have little to lose but their time, turn to tech entrepreneurship is the low barrier to entry (the UNDP puts youth unemployment at 34%). El Dandarawy began his career as a rice trader in East Africa before returning to Egypt to work in agricultural development and later established K-9 Sense – a company that provides products and services for the training and care of canines.
Sitting on the 10-acre suburban property that houses his kennel Eastwind, he discusses some of the challenges of perceiving entrepreneurship through the narrow lens of tech. According to him, the emphasis on tech entrepreneurship is partially the result of a "theme of success" associated with tech in Europe and the U.S., which, while valuable, does not always address local challenges. The Upper Egyptian, who owns the educational NGO Dandara Cultural Center, which has 64 centers in Upper Egypt, speaks of the need for a more accessible vocabulary that is better suited to local needs.
"If you want to support entrepreneurs, define entrepreneurship using a common word that the person on the street will understand. But the word riyyadet el a'mal is Chinese – it doesn't mean anything to a lot of people. When you bring it down to a digestible vocabulary and show me what you mean, people can get behind it," he says.
Owner of The Courtyard and CEO of Misr Contracting Company Mohamed El Sawy agrees with him, noting that: "It's all well and good that people are calling themselves entrepreneurs, but we're still talking about a very specific socioeconomic class that understands this terminology. If you talk about the majority of the population, they have no idea what you're talking about."
Others note that entrepreneurs in Egypt abound – although most of them can be found plying the parallel or informal market for opportunities, and rarely do they call themselves entrepreneurs. According to management consultant-turned-entrepreneur and co-founder of price comparison site Yaoota Mohamed Ewis, entrepreneurship in the informal sector is immeasurable, making any attempts to quantify or understand the entrepreneurial capacity on the ground practically impossible. "I'm convinced that anything innovative that is happening is something that you and I have not heard about. You have people roaming the streets with merchandise while we sit here in an overhyped bubble. This idea that software eats the world just does not apply to Egypt," he says as he sits at his desk in the GrEEK Campus. Ewis' statements ring true when put in context of a 2014 study that estimated that Egypt's informal economy was worth up to 70% of the formal economy "with a value as high as EGP 1.5 trillion (US $204.5 billion)."
"Very few businesses solve the country's structural problems. Nobody innovates the last mile fulfillment. Even Bey2ollak, which people raved about as a success story for years became obsolete the minute Google turned on their traffic button," he adds. (Bey2ollak, a crowd-sourced traffic app that has been hailed as a success story for years, is searching for new strategies to stay relevant in a fast-changing market).
Indeed, according to third generation entrepreneur and CEO of Lotfy footwear Bassem Lotfy, the sheer size of the parallel market (and the complete lack of controls on it), is the reason that many formal businesses are floundering; and with so many businesses (and business owners) choosing to stay "invisible" to evade taxes and forego government bureaucracy, it is no surprise that so many non-tech entrepreneurs remain largely unknown. "I met a businessman who has a number of different factories that make everything from PVC to shoes. He's a very successful entrepreneur, but he's invisible. His factories are registered but his sales are off the books," says Lotfy.
Lotfy explains that, when his grandfather founded Lotfy in the 1950s, the business was more about making shoes and less about branding. "My grandfather made shoes for regular people and for the military, and it wasn't until my father came along that he built it into a brand and developed Coochi." Since then, Coochi – a popular brand of sneakers made by Lotfy – has entered into common parlance as the word that people use to refer to sneakers in general.
More importantly, the story of the 10-year-old boy who jumped on a train to the capital and built a shoe empire that still lives on demonstrates once again how entrepreneurship has deep and meaningful roots that pre-date the words that we use to refer to it today.
This piece was originally published on progrss.com and is part of the #urbaneconomics Cairo series commissioned by District coworking space. Follow progrss for more parts here.
---
Subscribe to our newsletter
---