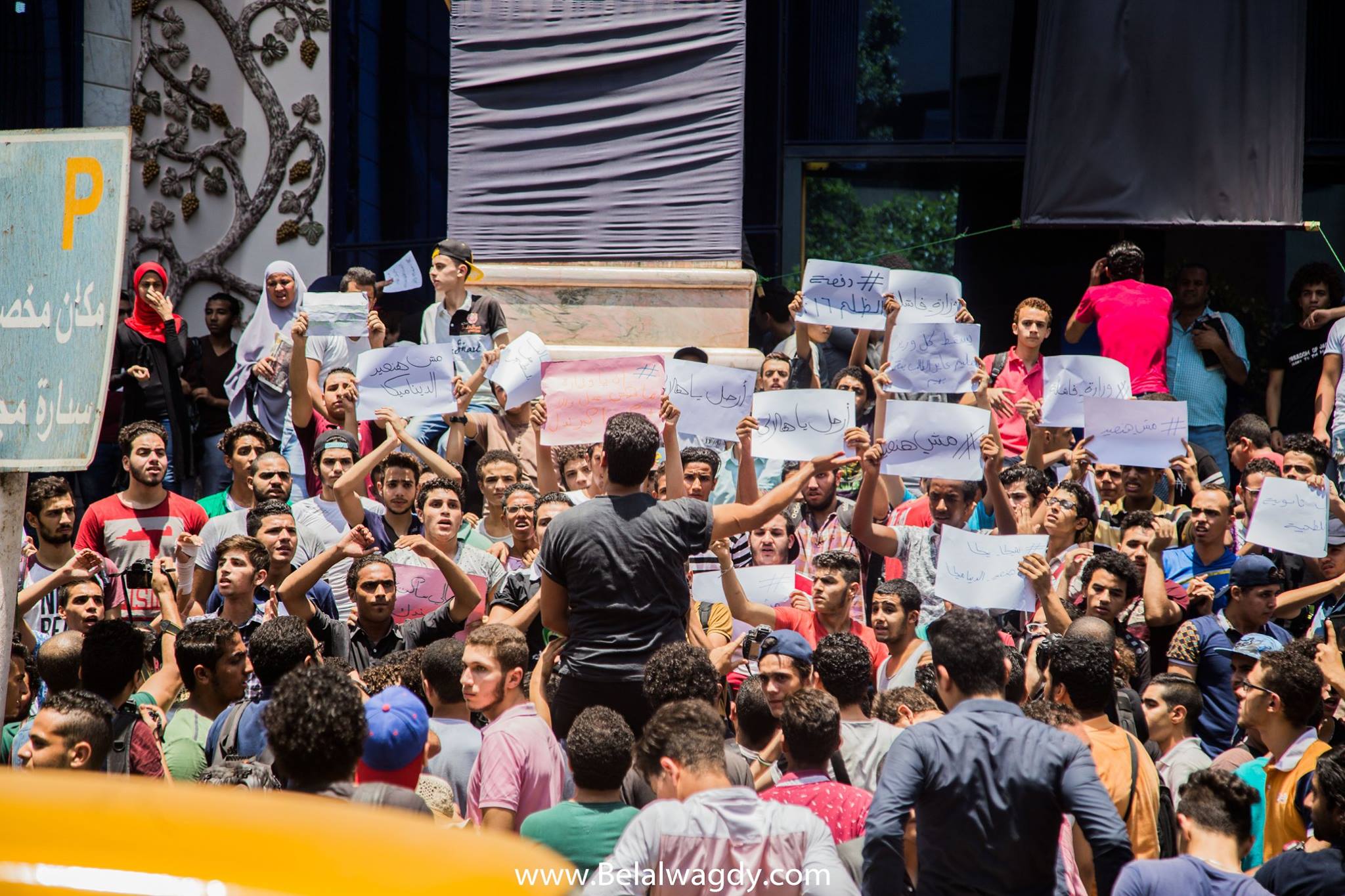 High school students gathered in downtown Cairo on Wednesday to stage fresh protests against the postponement of the public high school (Thanaweyya Amma) exams.
According to privately-owned Al-Bedaiah, security forces dispersed the protest, leading the students to move to the steps of the Press Syndicate, a popular location for protests. according to eyewitness reports.
Dozens of students had also gathered for protests on Monday against the decision to postpone the Thanaweyya Amma exams after several of the exam papers and model answers were leaked online. The students are also calling for the resignation of education minister Al-Helali Al-Sherbini.
Facebook page "Shawming's Cheats for High School Exams" had posted the questions and model answers of the Arabic language exam 20 minutes into the start of the test. The questions and model answers for the religion examination were also posted before the exam began, leading the Ministry of Education to cancel it.
Members of the Egyptian parliament held the Minister of Education Al Helali Al Sherbini responsible for the leak incident in a hearing following the exam leak. They called for summoning and questioning the minister, while some deputies demanded his resignation.
---
Subscribe to our newsletter
---