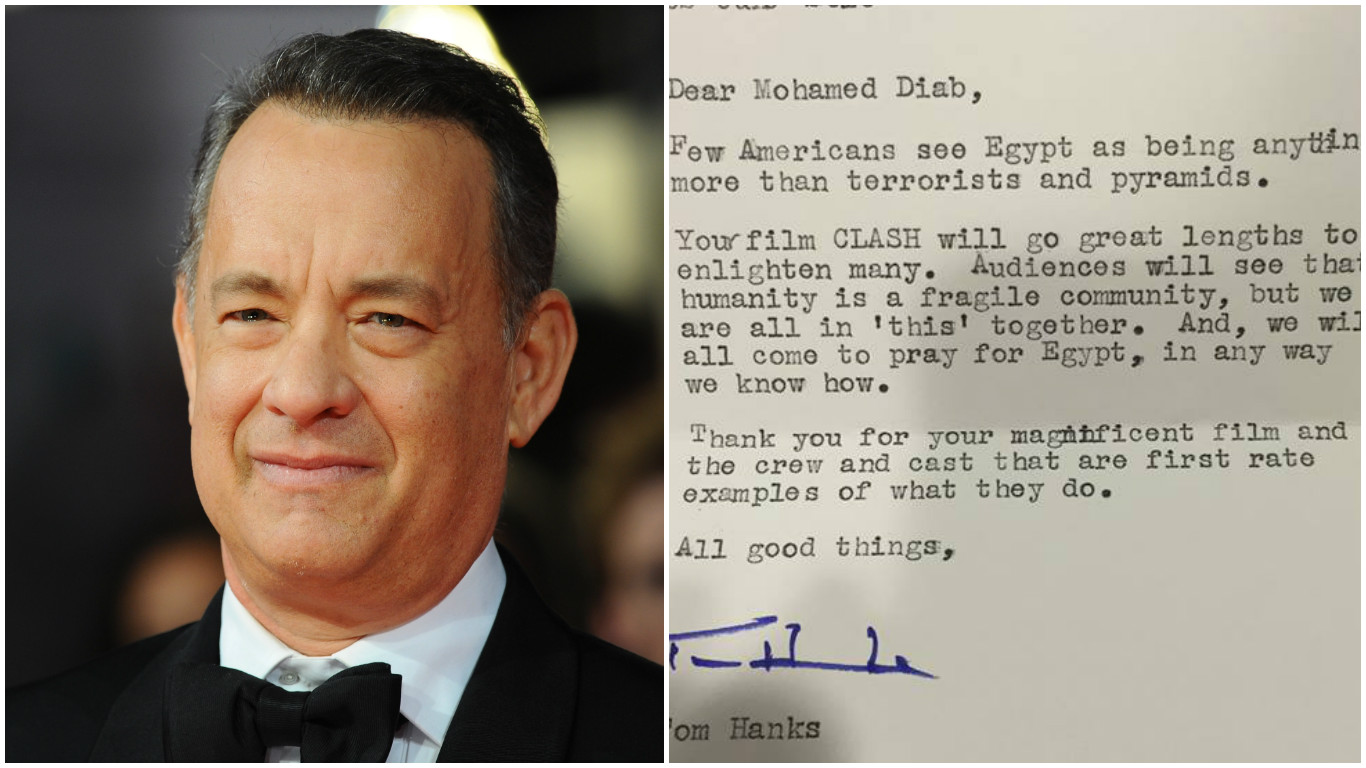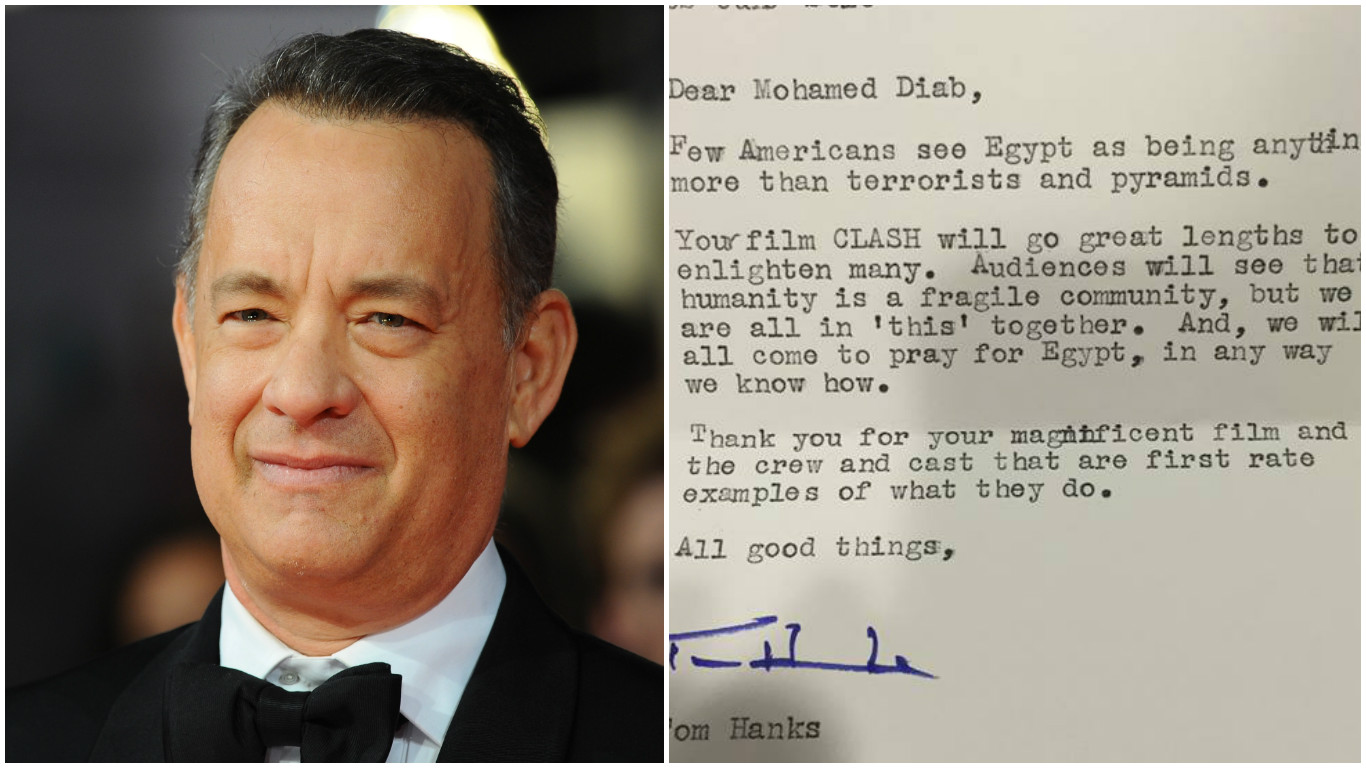 Renowned American actor Tom Hanks, who is known for his roles in Splash, Big, Forrest Gump and others, congratulated Egyptian director Mohamed Diab for his film CLASH which is set to be released in Egypt on July 27.
In a letter posted by Diab on Facebook, Hanks reportedly praised CLASH for going to "great lengths to enlighten many."
"Few Americans see Egypt as being anything more than terrorists and pyramids," writes Hanks.
"Your film CLASH will go great lengths to enlighten many. Audiences will see that humanity is a fragile community, but we are all in 'this' together. And, we will all come to pray for Egypt, in any way we know how," continues Hanks.
"Thank you for your magnificent film and the crew and cast that are first rate examples of what they do."
CLASH, which is to be released in Egypt as "Eshtebak," was widely praised at the Cannes Film Festival in May 2016, where it was aired under the category of "Un Certain Regard."
Set in the summer of 2013 in the wake of the popularly-backed ouster of the Muslim Brotherhood government of Mohamed Morsi, the film takes place entirely in the back of a police van with detained demonstrators of different political and religious backgrounds.
---
Subscribe to our newsletter
---