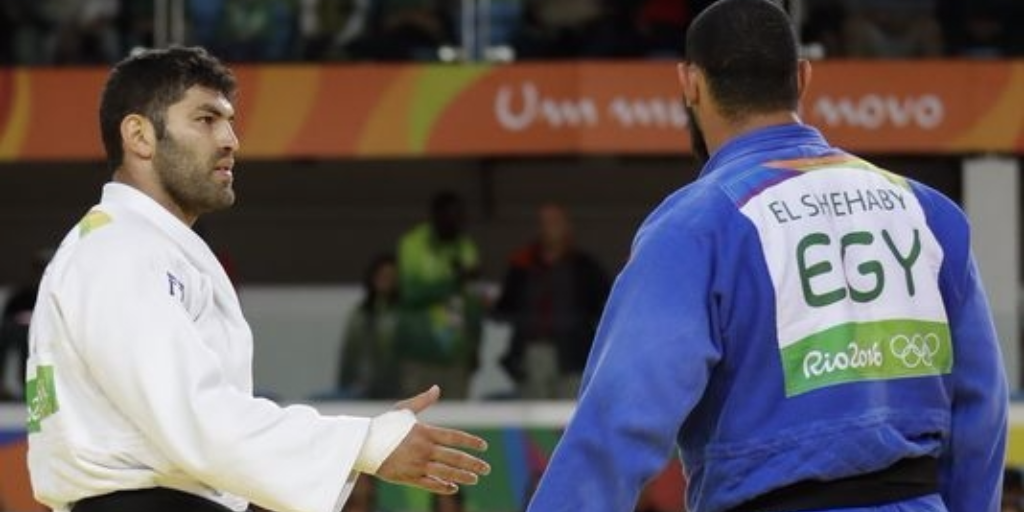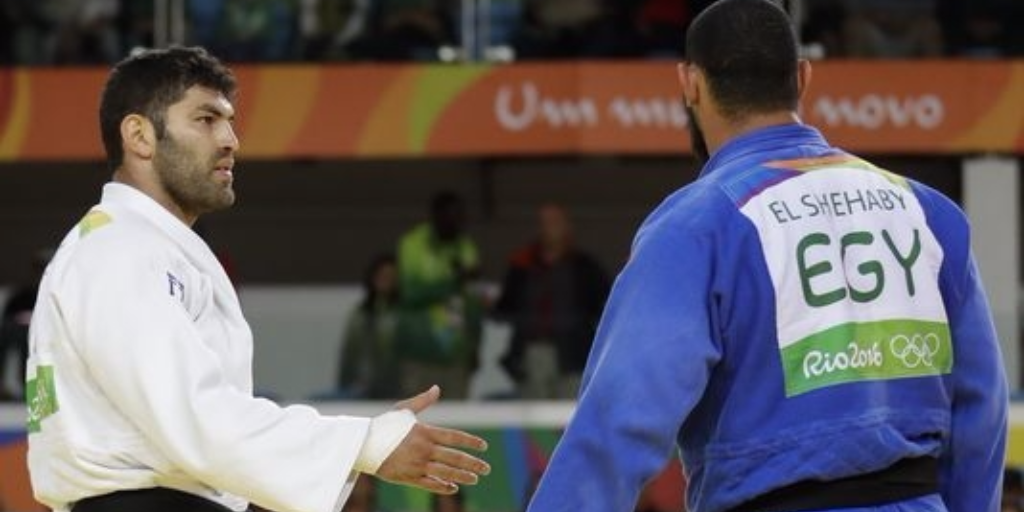 Egyptian judo fighter Islam El Shehaby stirred controversy on Friday after he refused a hand shake from his Israeli opponent Or Sasson, but bowed as per etiquette.
El Shehaby, who was defeated in the first round of the men's 100kg judo event at the 2016 Rio Olympics, was loudly booed at the stadium after what has been described as a "major breach of judo etiquette".
Judo typically requires opponents to bow at the beginning and end of a match, with many opponents often shaking hands.
However, the International Judo Federation said in a statement to the Associated Press that shaking hands is not mandatory, adding that El Shehaby had bowed instead.
"This is already a big improvement that Arabic countries accept to (fight) Israel," said spokesman Nicolas Messner to Associated Press, adding that El Shehaby's attitude will nevertheless be reviewed "to see if any further action should be taken."
This statement comes after the Egyptian Olympic Committee confirmed a day earlier that in Judo, players can choose to either shake hands or bow in respect to each other.
In Egypt, many newspapers have praised El Shehaby's decision to not shake hands despite earlier criticism of his participation in the event.
Ahead of the match, El Shehaby had been under immense pressure to withdraw from the match.
However, Egypt's Olympic Committee head had ruled out any withdrawal, adding that the match would move ahead despite the protests. Egypt's Minister for Youth and Sports supported the Olympic Committee's decision, stating that politics should not be mixed with sports and that competition "with everyone" has to be accepted "regardless of anything."
Despite signing a peace treaty with Israel, many in Egypt still view Israel negatively and with hostility.
---
Subscribe to our newsletter
---