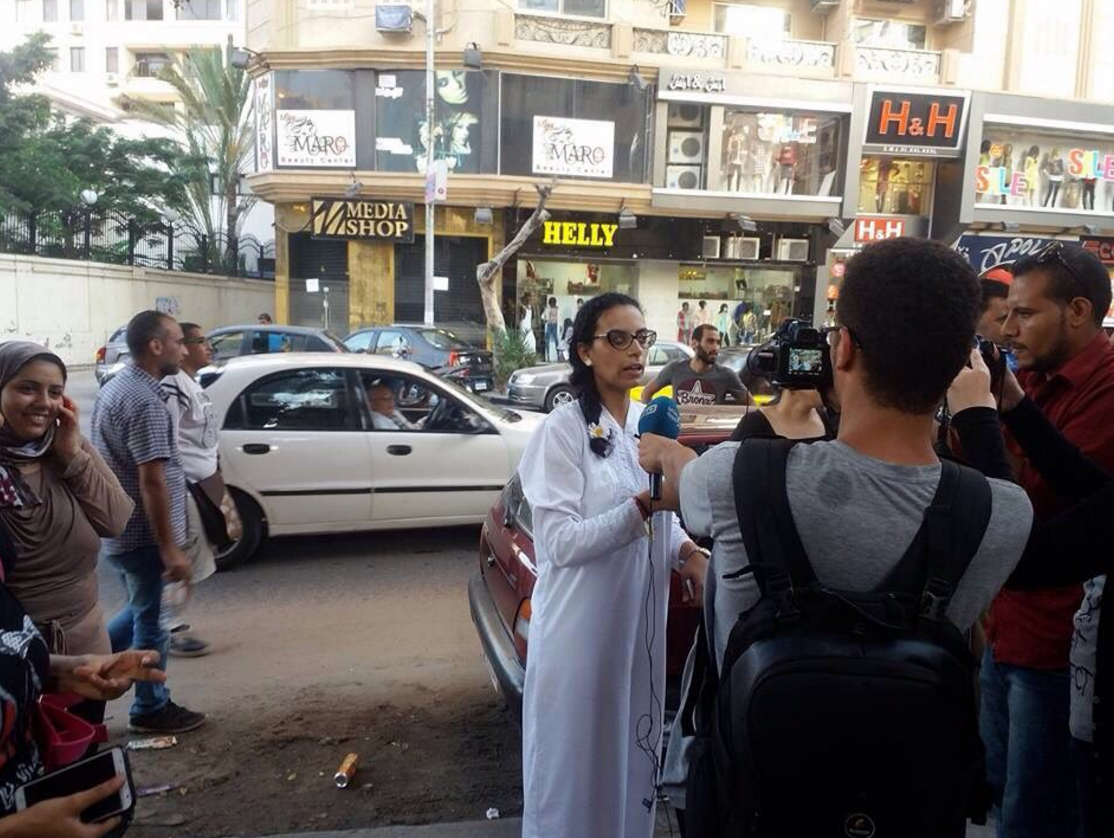 Egyptian human rights lawyer and activist Mahienour El-Massry was released from prison on Saturday after serving a 15-month sentence for "storming a police station," El-Massry's sister Maysoon confirmed on Twitter.
Journalist Youssef Shaaban, who was charged in the same case as Mahienour and also completed his 15-month sentence, was also released on Saturday.
In mid-2013, during the presidency of ousted Mohamed Morsi, Mahienour was among a group of lawyers protesting in front of El-Raml police station in Alexandria, calling for an official apology from the Ministry of Interior after having injured a fellow lawyer. The lawyers were subsequently arrested and charged with attempting to break into the police station.
The young activist was also detained in December 2013 for protesting in solidarity with torture victim Khaled Said. She was released in September 2014, only to be detained one month later for several hours over allegations of protesting.
Hailed as a voice of the revolution and a champion of women's rights, Mahienour won the 2014 Ludovic Trarieux Award, given annually to a lawyer for defending human rights.
---
Subscribe to our newsletter
---