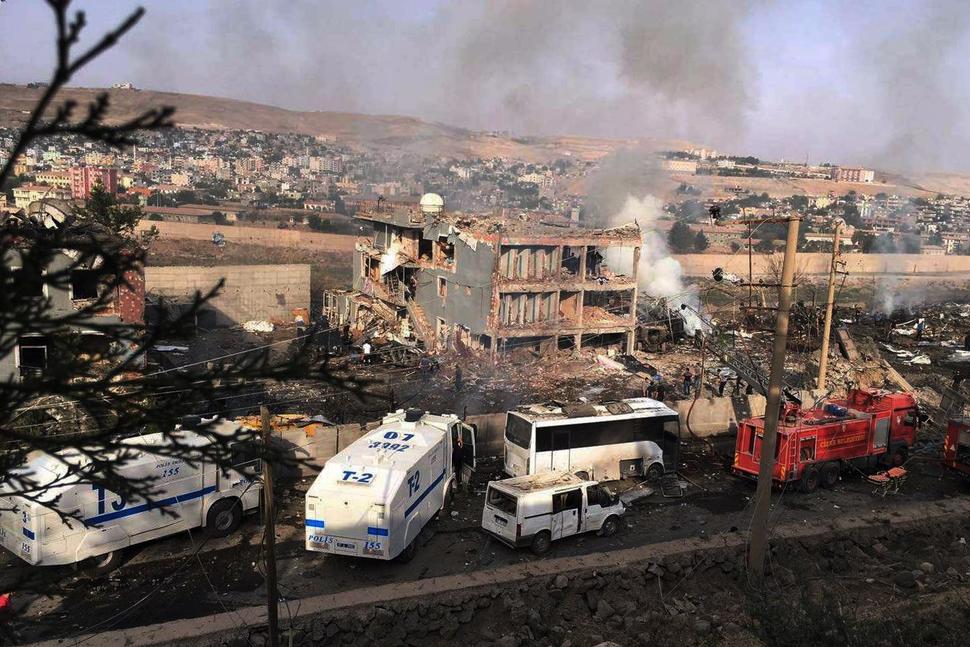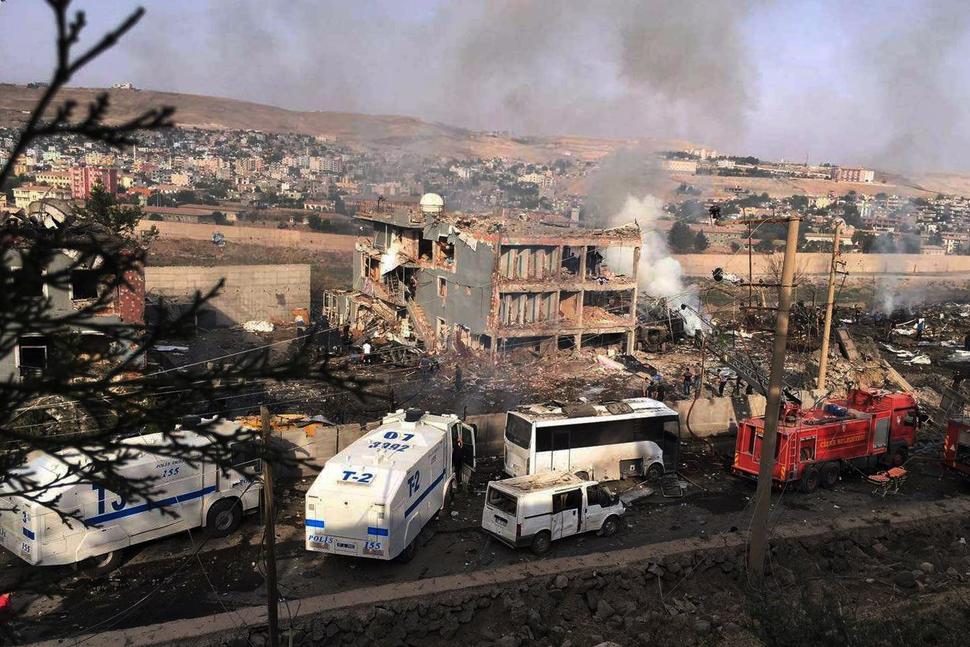 Reporting by Mohamed Hamdy
A suspected terror attack in Turkey's south east killed 11 police officers and injured 78, including three civilians.
The attack was reportedly executed by the Kurdistan Workers Party (PKK) using a truck bomb in the Cizre district of the southeastern province of Şırnak early on 26 August.
According to Turkish media, the truck bomb targeted a police checkpoint which is 50 meters away from a riot police station in the Konak neighborhood located on the Cizre-Şırnak highway.
The explosions caused severe damage to the riot police station and to neighboring buildings. Turkish police forces conducted an operation to quickly apprehend the fleeing executors.
After the attack, Health Minister Recep Akdağ confirmed that 11 police officers had been killed.
Meanwhile, Turkish President Recep Tayyip Erdogan condemned the attack, adding that it would only increase his country's determination to eliminate terrorism.
"The terror attack on the police station will not lead to anything but more determination to fight extremists and terrorists," said Erdogan.
The attack comes as turmoil between the Government and the PKK, which is considered as a terrorist organization in Turkey, continues.
---
Subscribe to our newsletter
---