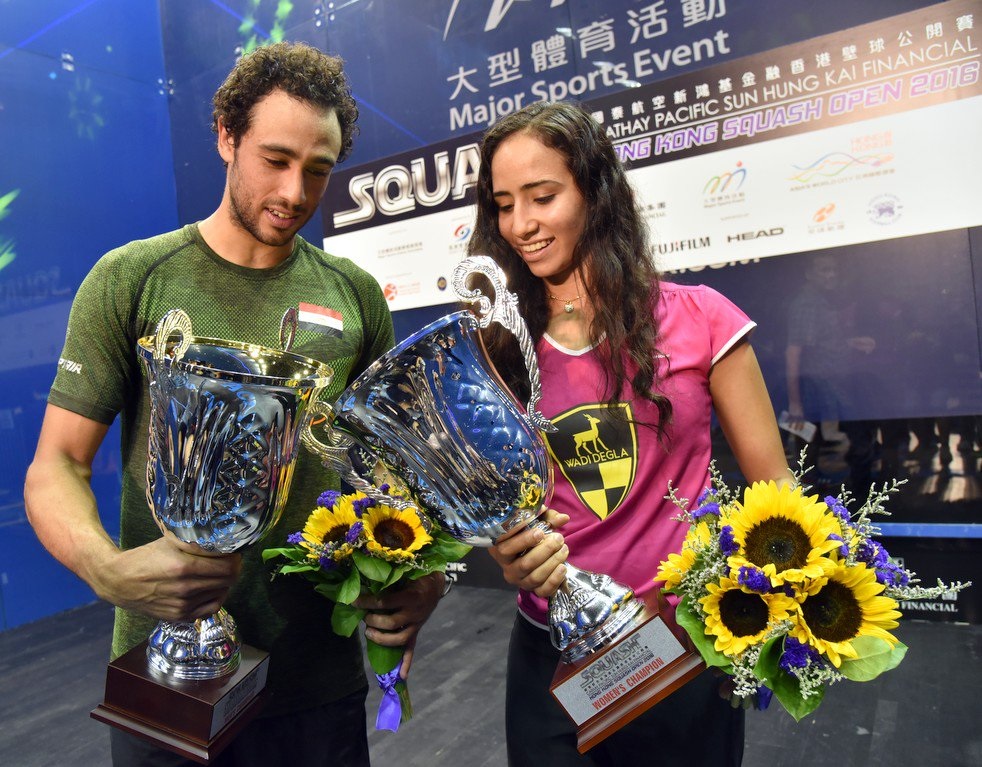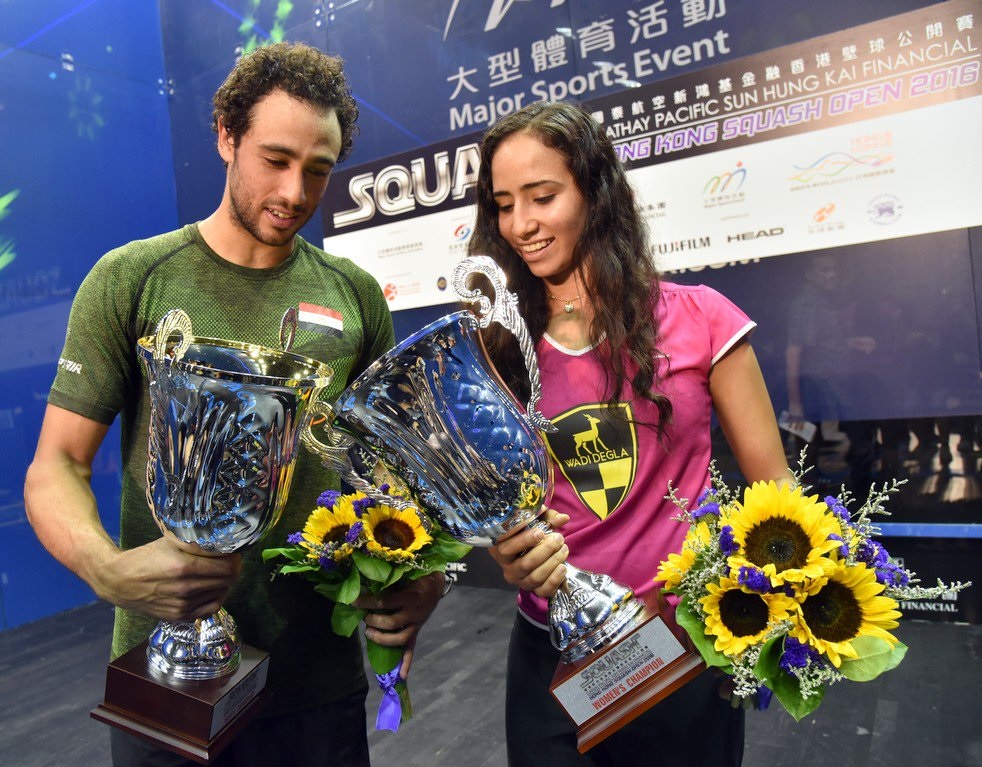 Egypt's rising star Nouran Gohar and world champion Ramy Ashour dominated the 2016 Hong Kong Open, with each finishing with the top prize.
Gohar, 18, clenched her first World Series title while Ramy Ashour scored his third Hong Kong Open title.
During the competition, Gohar, who was recently crowned the World Junior Champion, defeated Nicol David in the semi-finals, ending David's 10-year winning streak in Hong Kong.
On Sunday, Gohar defeated the USA's Amanda Sobhy 6/11, 12/10, 11/7, 11/7 in a 43-minute long game to claim the top prize.
"I was down, I just had to fight to get back into it I can't believe it!" said Gohar after winning her first World Series title.
Meanwhile, Ashour defeated fellow Egyptian Karim Abdel Gawad 11/9, 8/11, 11/5, 5/11, 11/6 in an intense match that lasted 75 minutes. Gawad's performance has been praised, particularly as it was the 25-year-old's first appearance in a World Series tournament final.
Ashour had been happy to reach the finals after falling short in 2015.
"Last time I was here, I got kicked out of the quarter-finals, so to be in the final is a great feeling," said Ashour ahead of the finals after defeating Hong Kong's Max Lee.
Egypt has traditionally had a strong presence in squash. Today, players of all ages continue to thrive locally and internationally.
---
Subscribe to our newsletter
---