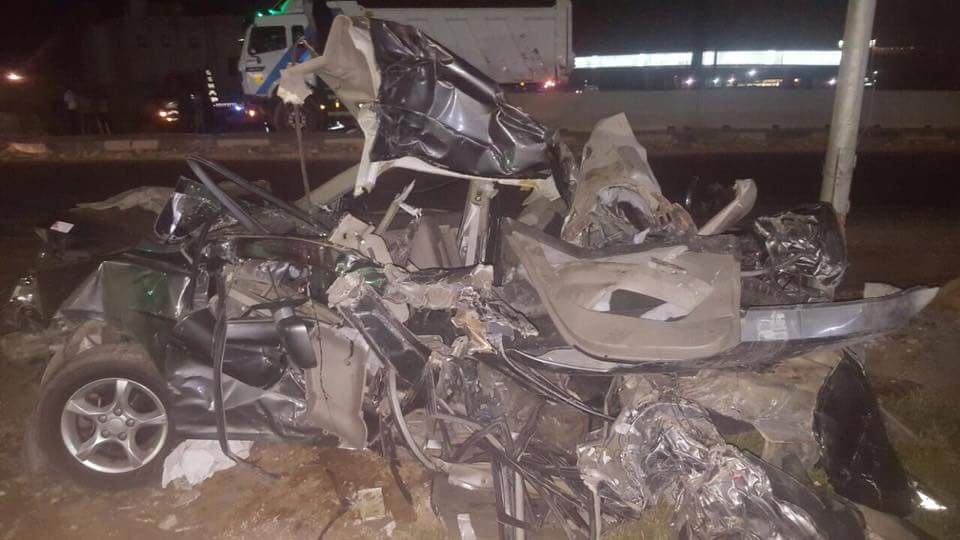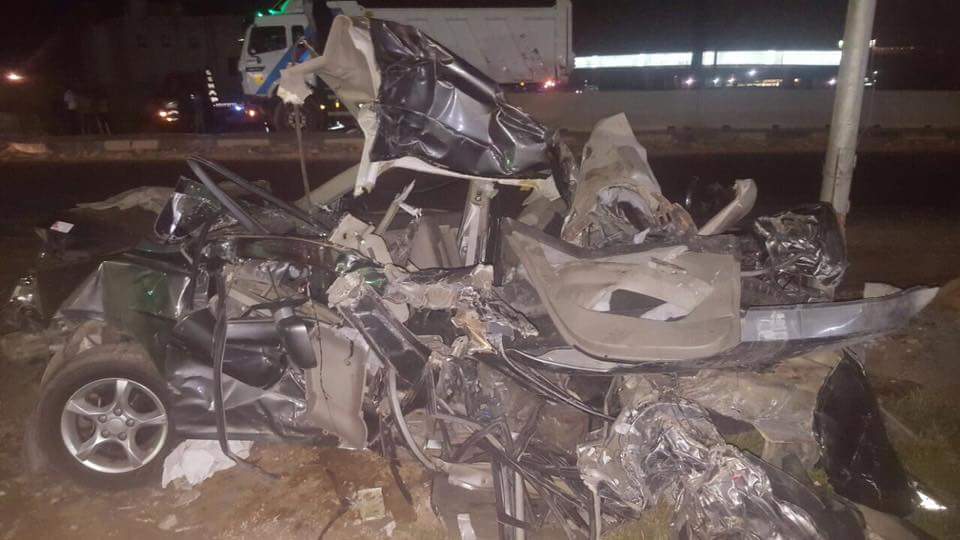 Egypt's interior minister asserted on Tuesday the need to address road accidents with "unconventional" solutions and combat traffic problems within a legal framework, after a tragic accident that claimed the life of a young girl on Cairo's roads garnered widespread public attention.
Egypt is among the countries with the highest rates of road accidents in the world. According to official statistics, the economic cost of traffic accidents in 2015 was estimated at EGP 30.2 billion with the number of accidents reaching 14,500.
Interior Minister Magdy Abdel Ghaffar met with senior ministry officials on Tuesday against the backdrop of rising popular concern regarding road accidents.
Abdel Ghaffar pointed to the importance of "effective" police presence on the streets to ensure traffics laws are implemented in an attempt to deter violators. He also mentioned the need to use modern technology and radar detectors to constantly monitor the roads.
Earlier in August, a tragic car accident took the life of a little girl named Dania Abdel Rahman after a lorry crashed into the car carrying Dania, her mother and sister on the much dreaded Ring Road.
According to news reports, the truck driver was under the influence of drugs when the crash occurred.
The driver was later arrested and the trial is scheduled to commence on September 4.
The incident sparked wide discussion regarding road safety and possible measures to combat the alarming rate of road accidents in Egypt.
Dania's mother, Rabab Elmeligy, took to social media to express her tragedy and demand justice for her deceased daughter. She shared her horrific story on Facebook and shortly afterwards, hashtags demanding road safety and the introduction of amendments to traffic laws went viral.
Social media users mainly called for prohibiting trucks from driving during rush hours and subjecting truck drivers to regular medical checkups.
However, transportation safety expert Khaled Mostafa saw that such demands do not address the core of the issue. While the prohibition of trucks during rush hours plays a role in reducing traffic, Mostafa believes that truck drivers drive faster at night and the likelihood of accidents occurring during that time still exists.
Mostafa suggested that an independent body comprised of "esteemed experts" should be responsible for the issue of road safety. The body should have the power to enact laws and supervise their implementation and its decisions would be considered binding on all other concerned bodies, he added in a post on his Facebook page.
Following Dania's death, several initiatives sprang into existence in solidarity. The widely-used traffic reporting application 'Bey2ollak' named the Fifth Settlement-Sokhna exit road where the accident took place after Dania's name and warned the app users that it is a neglected road.
At Dania's school, students showed their care and support by designing T-shirts with Dania's name as well as the widely used hashtags and wearing them in solidarity.
Elmeligy continues to call for her daughter's right by demanding changes to current traffic laws. She vowed that she would go on with her campaign so that "no one else would go through the heartache of losing a family member."
The Central Agency for Public Mobilisation and Statistics (CAPMAS) said that accidents in 2015 led to the death and injury of around 25,500 persons, a drop of 16 percent from the previous year.
This content is from Aswat Masriya
---
Subscribe to our newsletter
---