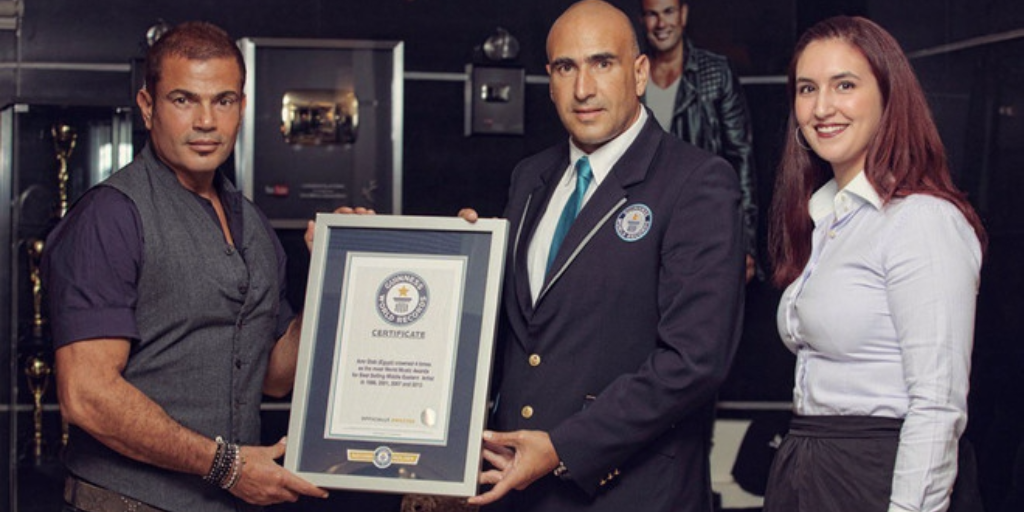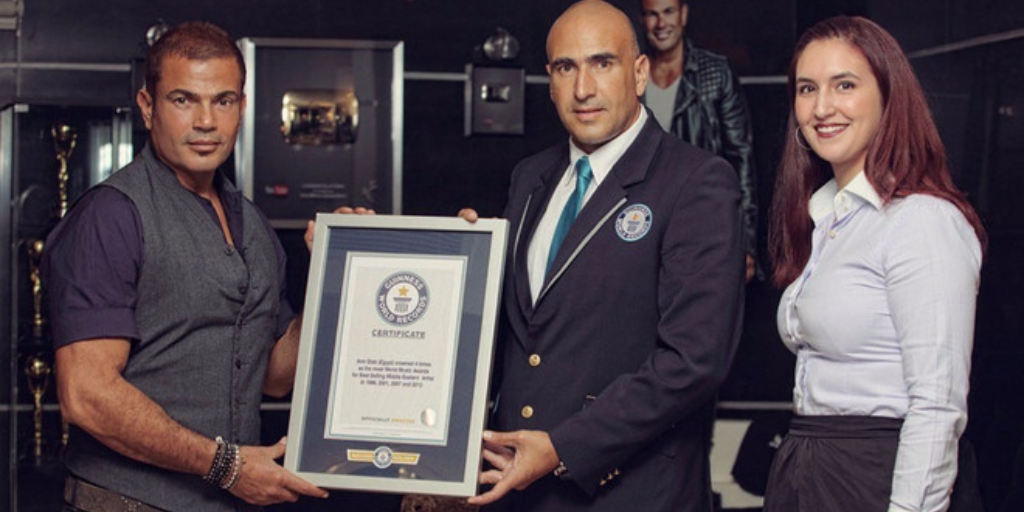 Egyptian singer Amr Diab has achieved a Guinness World Record for breaking the record number of World Music Awards won by a bestselling Middle Eastern Artist, according to a statement on the Guinness website.
Diab entered the Guinness Book of World Records earlier this month, making him the first-ever Arab artist to break a Guinness World Record.
"I would like to first thank my fans for making this possible, I couldn't have reached here without their support," Diab said in a statement. "I am very proud to be the 1st Arab singer to achieve a Guinness World Records title and it's such an honor to represent my country, Egypt, at one of the world's most accredited organizations."
The Egyptian singer has been in the industry for 33 years, during which he has released 27 albums and won a number of awards.
---
Subscribe to our newsletter
---