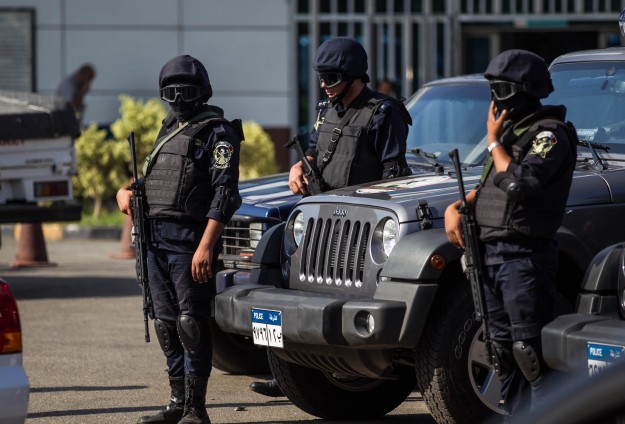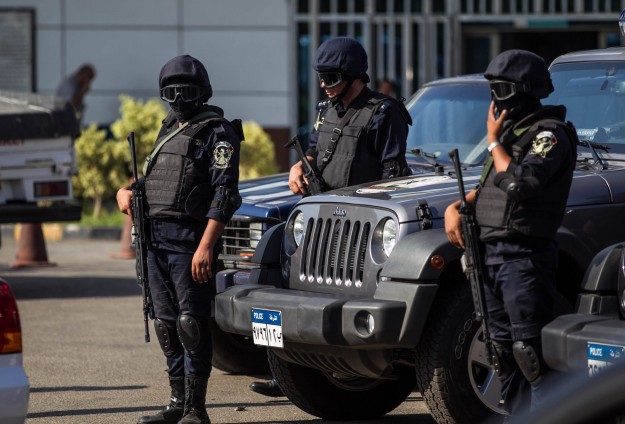 A police conscript shot two low-ranking police officers, killing one and injuring the other, after an argument between the conscript and the slain officer, Egypt's Ministry of Interior said in a statement via its Facebook page.
According to the statement, the conscript, Radwan Wanees Mohamed, was carrying out his service as part of the Central Security Forces mandated with securing foreign embassies in the upscale neighborhood of Garden City. "
An argument took place between [Mohamed] and police officer Osama Abdeen Khattab and the latter verbally assaulted the former and "vowed to write him up for administrative violations and deprive him of his vacations," which then led to Mohamed "firing several shots" at Khattab, leading to his death and the injury of another officer.
The statement also says that Mohamed suffered from a "bad psychological state" that led to his actions and that he has since been detained, pending investigations.
This is the latest in a series of incidents where policemen have used excessive, fatal force.
Earlier this year, a policeman shot dead his colleague and justified his actions by saying that the slain colleague had bullied the policeman and "taunted" him with persistent comments on his Facebook posts that the policeman found "unhumorous."
Most other incidents, however, have resulted in the death of civilians. In February, a driver was killed in the district of Al-Darb Al-Ahmar by a police officer for a dispute over the fare, and in April, a tea vendor was shot dead by a low ranking police man in the city of Rehab.
Prime Minister Sherif Ismail vowed to reform the country's police force by enforcing new laws to curb its authority and regulate individual policemen's daily interactions with citizens, after several incidents of police violence stirred public opinion.
However, authorities have maintained that the incidents of police violence are not representative of the entire institution and that the perpetrators constitute a "negligible" percentage of Egypt's police force.
Police brutality was perhaps the most prominent grievance that sparked the January 25, 2011 revolution, with the case of Alexandrian citizen Khaled Said, who was beat to death by plainclothes officers, bringing the issue of police brutality to the fore.
---
Subscribe to our newsletter
---