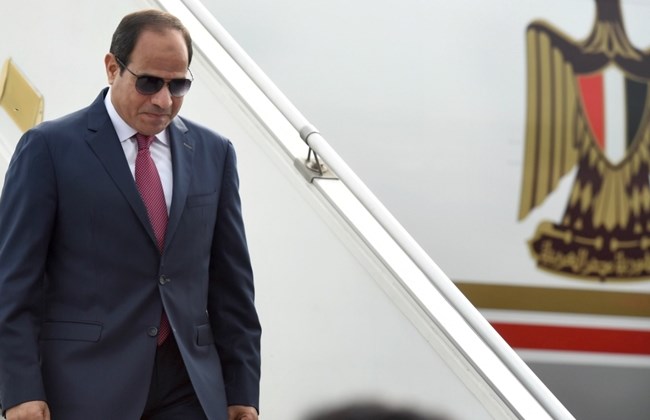 After 28 months of presidency, Egyptian President Abdel Fattah Al-Sisi is witnessing his lowest approval ratings, reported the Egyptian Center for Public Opinion Research (Baseera).
According to Baseera's latest poll, 68 percent of Egyptians approve of President Sisi's performance while 24 percent disapprove and eight percent are undecided.
If accurate, the latest poll implies a significant reduction in President Sisi's approval ratings. This poll comes just two months after Baseera's August poll showed 82 percent of Egyptians approve of President Sisi's performance and four months after Baseera's June poll showed 91 percent approval.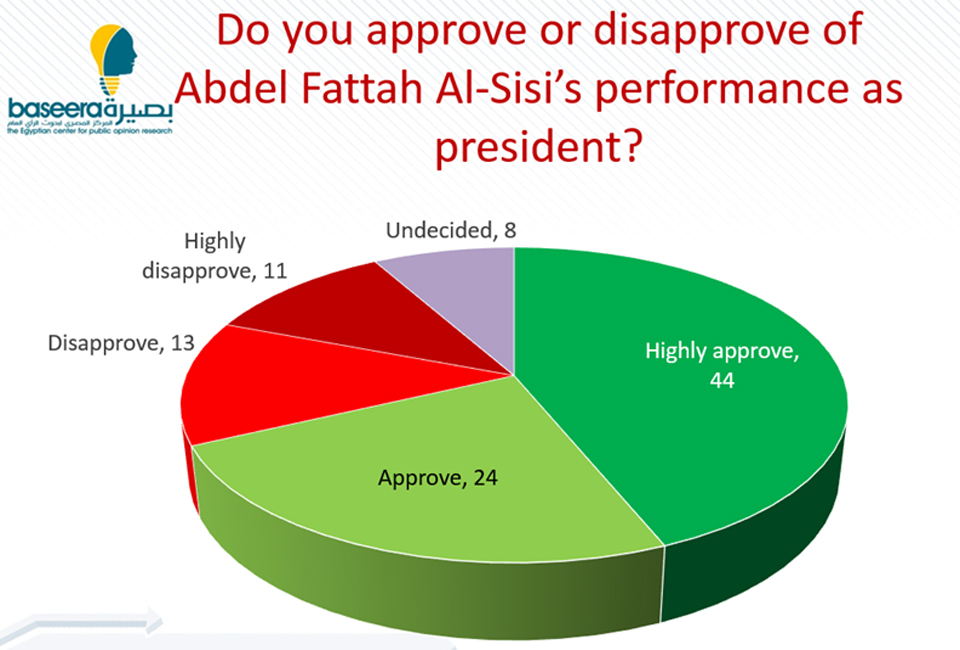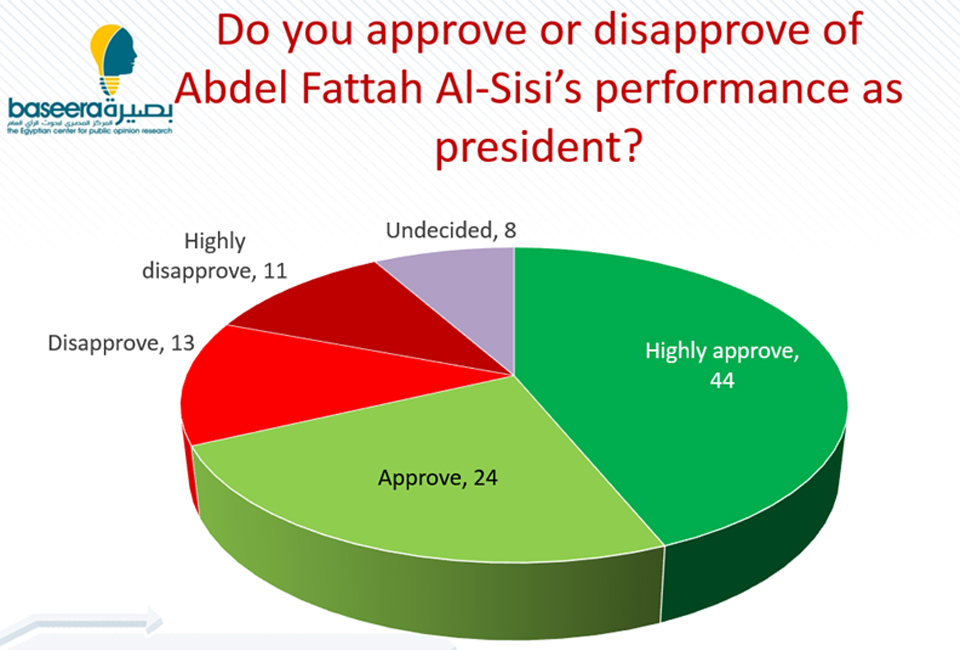 In a summary, Baseera said that approval ratings were strongly dependent on the age of those surveyed. The poll found that 82 percent of those aged 50 and above approved of President Sisi compared to 50 percent of those below the age of 30.
Reasons for approval of President Sisi included the Suez Canal project (19 percent), improved security (18 percent), improvements in the country's conditions (11 percent), improvements in roads and bridges (nine percent), and increased social housing (seven percent). Another 22 percent were unable to cite a reason for their approval of President Sisi.
Meanwhile, reasons for disapproval appear to be influenced by the high prices. In the August poll, 53 percent of those who disapproved cited high prices. In the latest poll, this number has increased to 74 percent. Other reasons include unemployment (13 percent), the lack of improvement in the country's conditions (12 percent), the deterioration of Egypt's economic status (four percent), and the lack of social justice (four percent).
When respondents were asked whether they would re-elect President Sisi, 59 percent of respondents answered positively compared to 20 percent who answered negatively. A further 21 percent said that they would need to know who else was running for president.
The latest poll was conducted using both mobile phones and landlines on a sample of 1,520 Egyptians aged 18 and above across all governorates of egypt. All interviews were conducted between 17 and 18 October. Baseera reports that the margin of error is less than three percent.
Sisi won Egypt's presidential elections in 2014 in a landslide victory, reaping 96 percent of the valid votes.
---
Subscribe to our newsletter
---