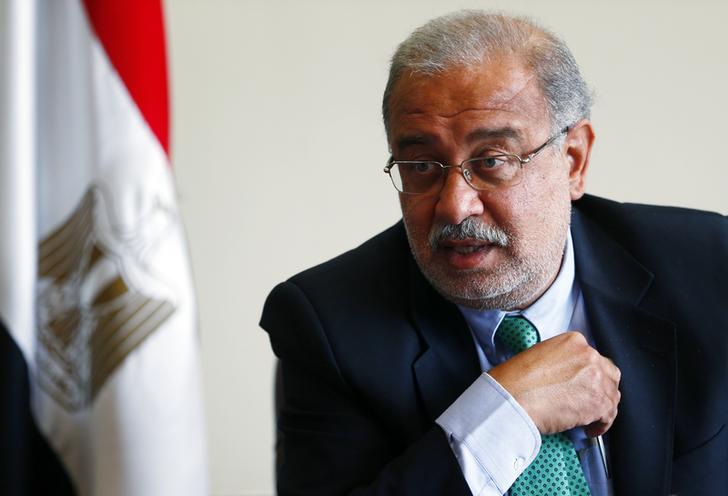 The role of Egypt's military in the country's economy is likely to be reduced in two to three years, Egypt's Prime Minister Sherif Ismail said on Monday.
Speaking via telephone to television host Lamees El Hadidy on her show, Hona El-Assema, Ismail said that the army's extensive role in the economy is "beneficial" because the military is organized and has the necessary capabilities to assist the state.
"Isn't the army's sector a part of the state? And isn't the government a part of the state? Today, there are certain projects that the state should be involved in along with the private sector. A state's role is needed in some economic projects to ensure a balance and secure the market," he said.
Egypt's military has been heavily involved in the country's economy for several decades and is often responsible for infrastructure projects, including building new roads and bridges. The military has also intervened in the last year on a number of occasions to pump certain goods, such as subsidized infant formula and sugar, into the market when supply ran dry.
Earlier this year, Egyptian President Abdel Fattah Al-Sisi also defended the role Egypt's military plays in the country's economy, saying that its economic activities do not negatively affect its security duties.
In the telephone interview, Ismail also told El Hadidy that he expects Egypt to finalize the USD 12 billion loan from the International Monetary Fund "before the end of the year."
Egypt signed a preliminary agreement with the IMF in August and is looking to use the incoming funds to support its reform program that aims to reduce the state's large budget deficit.
The government has introduced a number of economic reforms in an effort to reduce the state's budget deficit and revive its economy, which has been struggling since the 2011 uprising that ousted longtime dictator Hosni Mubarak from the presidency after three decades.
---
Subscribe to our newsletter
---