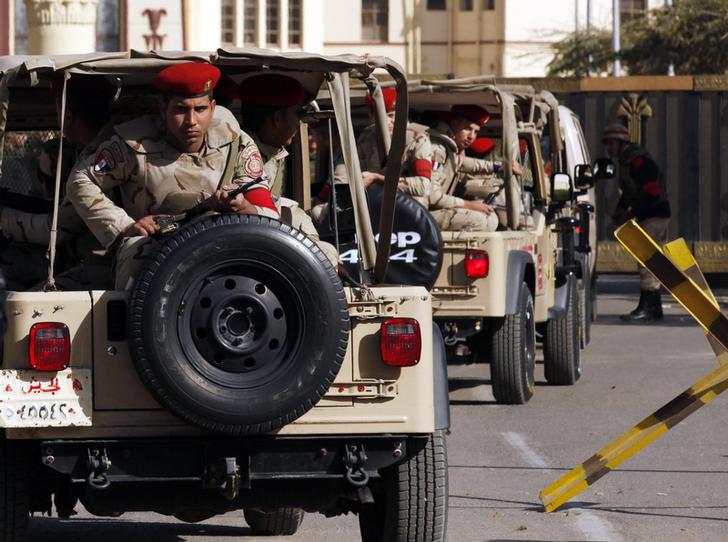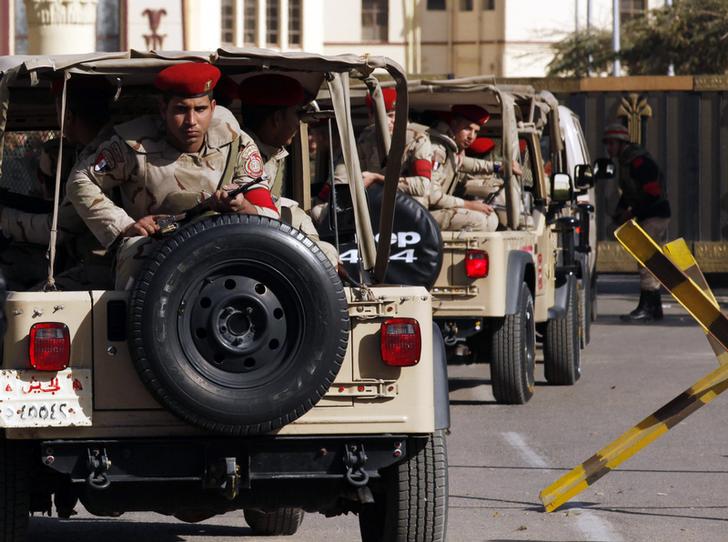 A senior military officer and the driver of his armored vehicle were killed in a roadside bomb attack in Egypt's North Sinai on Saturday, privately-owned Al-Shorouk reported.
Lieutenant-Colonel Ramy Hassanein was the commander of a shock battalion and was traveling in an armored vehicle near Sheikh Zuweid in North Sinai when the bomb claimed his life.
Three other conscripts were also injured in the attack.
It remains unclear who is responsible for the attack but Reuters quoted unnamed sources as saying the explosion specifically targeted Colonel Hassanein.
North Sinai has witnessed a significant uptick in militant violence following the ouster of Islamist President Mohamed Morsi in 2013, particularly against Egypt's military.
Last week, Brigadier General Adel Rajaei, a commander of an armored division, was gunned down outside his home in Obour City on the outskirts of Cairo. A group calling itself Lewaa Al-Thawra claimed responsibility shortly before their Twitter account was suspended. However, there have been no confirmations of the claim.
Egypt's military, in cooperation with local tribes, has waged a war against militancy in North Sinai, killing hundreds of suspected terrorists. An estimated 2100 people were killed in North Sinai in 2015, including roughly 1800 described by the military as "terrorists," 150 civilians, 40 police officers and conscripts, and 140 military personnel.
---
Subscribe to our newsletter
---