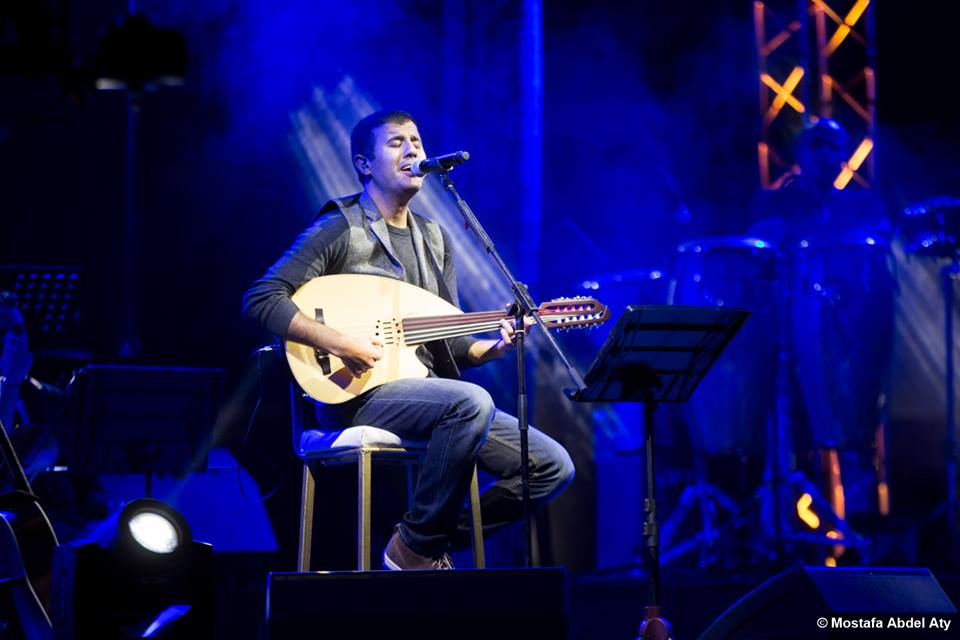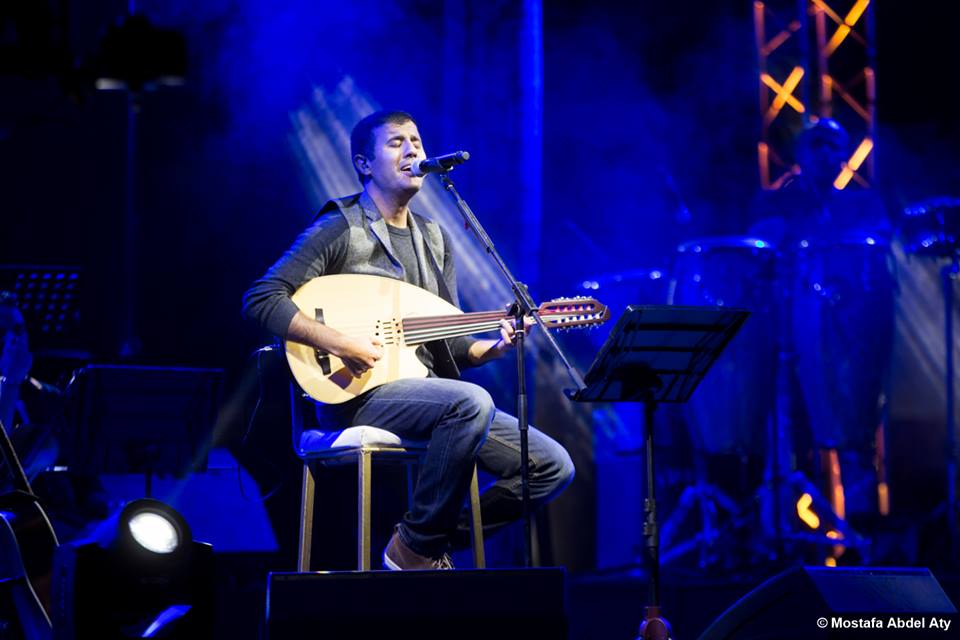 On the 22nd of October Hamza Namira's voice was – after a long absence from Egyptian stages and radio stations – heard in Cairo once again. The highly popular Egyptian singer was invited to join Cairo Jazz Festival, of which the eighth edition took place for three music-filled days at Downtown Cairo's The Greek Campus.
All that jazz
In this year's lineup, consisting of more than a hundred jazzists and jazz bands from twelve different countries, Hamza Namira's appearance might have come as a surprise. The multi-instrumentalist, whose family roots lie in Mansoura, usually sticks to a fusion of genres – jazz not being one of them.
"It is important for me to take part in this festival anyhow," he puts forward. "A big number of music styles are linked to jazz. With the artists performing here, it's a chance for my audience to widen their scope by discovering a music style they won't easily find in my music. People who usually listen to more mainstream music like pop and rock might get to know jazz a little bit better this way. Since jazz, especially in Egypt, attracts a niche audience, it's also a chance for the festival to gain new listeners at the same time. And I get to perform for a crowd that is new to me."
Egypt's beloved singer states that the value of festivals like Cairo Jazz cannot be underestimated. "Generally all art and music festivals are of big importance. Not only on a cultural level, but also on a touristic and national level their presence must be highly valued. Ten to twenty years ago a lot more of these festivals were organized in Egypt. This is far less the case today," he says with disappointment.
"In Morocco even smaller towns have their own festivals. Egypt is an artistic country, so why don't we organize more events like these? The Opera organizes plenty and there are other examples like the festival at the Citadel, but we need to make this circle wider. Exactly because festivals like this are so rare I'm very grateful towards everyone who put an effort into organizing Cairo Jazz."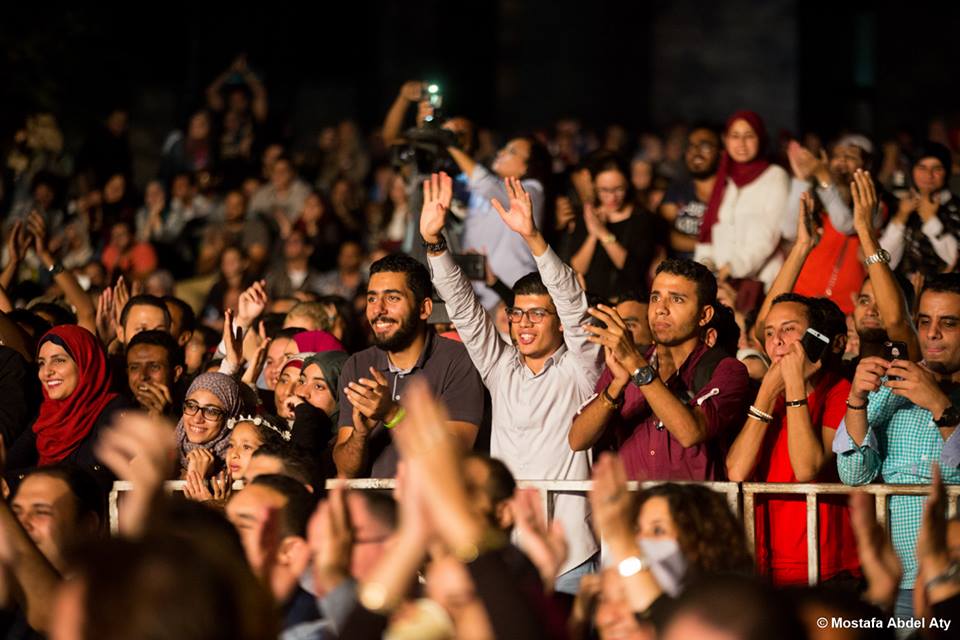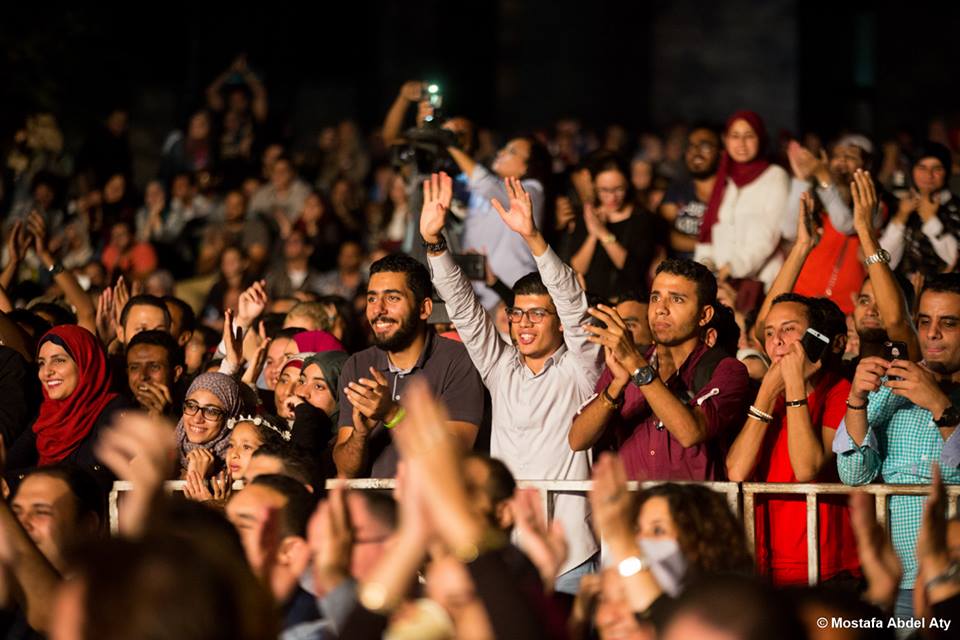 Two to tango
On أحلم معايا (Dream with Me), انسان (Human), and اسمعني (Listen to Me), the three albums Hamza Namira has brought out so far, the singer mainly touches upon relevant humanitarian and social issues. "I want to bring something to the table that matters to me. That's my priority," the artist says about his goal with music. "It should be something that respects the listener, and is respectful towards the listener's mind. Something that matters and speaks of a certain idea, and something artistic rather than commercial."
Although Namira usually sings in Egyptian Arabic, most of his videos are neatly subtitled in English and some other languages. "The art I am trying to make is in the first place directed towards the Egyptian audience, and Egyptian youth in particular. The second circle might be Arab countries, and when we widen it further: the world," he explains.
"I believe in the statement 'music is a universal language'. Even if you listen to a song in a language you don't understand, the music can affect you. But because it's still important to know what a song is about we add subtitles in other languages too."
Known to be a philanthropist, the artist has put his shoulders under a numbers of campaigns. "Humanity, that is the most important thing to me. Our society, our dreams. That is what counts. We go through certain experiences as a group, so the people are what makes me go on."
Remix
As many Hamza fans have noticed, the artist has been out of the country a lot the past months. The reason behind his travels in between London and Cairo is Remix, an Al Araby TV program in which the singer/musician looks for traditional sounds from Morocco to Saudi Arabia and in between. The first season has just been wrapped up, and the result is phenomenal. In twelve episodes, the Egyptian singer and his team picked out some of the region's finest well-known tunes and gave them a new twist. A Port Saidi song got a Spanish flamenco makeover, electro tunes were added to a Libyan classic, African drums smoothly mixed into Saudi melody, and the singer collaborated with the shamstep band 47 Soul to rework a fine piece of Palestinian musical heritage. The songs were subsequently performed on the streets of London.
"We took a lot of time to prepare for this program," Hamza Namira sets off. "In the first preparation phase, we mostly pricked up our ears. Luckily we are part of a generation that has easy access to the internet, YouTube… So it's easy to go online and find what you are looking for. Whenever I liked a song, I'd put in on the shortlist. Then I would think about how we would play it, and how we would change it up. We didn't play some of the songs that made it to this shortlist because I couldn't figure out how I would play it in a different way. If I could imagine how we could play it in a new way, we'd move on to the next step: who would work with me, whether that would be a band in London or people from Egypt, or from another Arab country… Some people were available, others weren't. So there were different steps to take into consideration, based on logistics and other important details. In the end 12 songs made it, from the 48 songs I was ready to work on."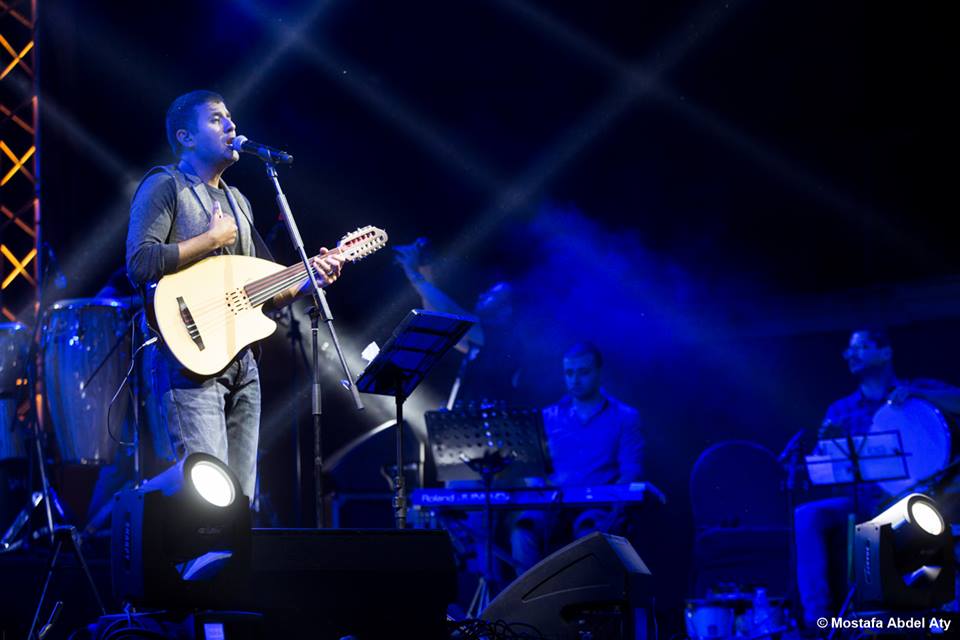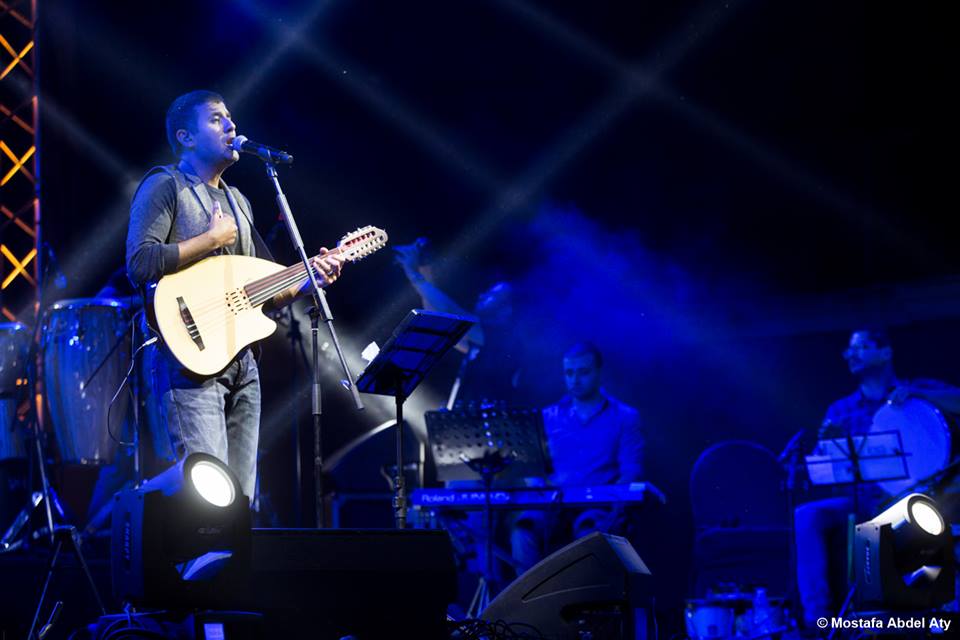 When asked about why these songs were performed publicly in London, Hamza Namira says the crew wanted to see the reaction of those passing by. "We wanted to see their face upon hearing a folkloric song they hadn't heard before, brought to them in a genre that attracts their attention and leaves a lasting impression," he explains.
Together with the Remix director, who is a close friend, the artist made a road trip across Morocco, Jordan, Algeria, England, and other countries for this TV production.
"Some of the nicest memories from that time are from when we were cruising around by car," the singer smiles. "Yet one memory I will never forget is from the first episode we made, in the heart of Morocco, in a town called Khenifra," he reminisces. "We were working on a song by the late singer Mohamed Rouicha, may God have mercy on his soul. He is a famous Amazigh singer who had a song called Inas Inas (Tell Him, Tell Him). When we arrived at Khenifra after leaving Rabat five hours earlier, our driver wanted to ask where the house of Mohamed Rouicha was. From the first door where we asked, everyone knew where it was and started explaining how we could get there. Every single person knew him as the artistic trademark he is. We went to his house only to discover that his son still lives there; he is a musician as well. This visit showed me the virtue of the Moroccan people, and especially of this family. Mohamed Rouicha is a true gem, he's a fantastic musician. We just don't get to see it here."
To be continued
Hamza Namira mentions that a new album is in the making and a second season of Remix is coming up, and that the result of both will be seen in 2017.
"I am currently talking to a number of poets for the songwriting process, as I don't write lyrics myself. We started discussing some ideas I have in my mind already," he elaborates. The album is still a work in progress. "It's like a child that is being shaped, of which you don't know yet if it will be a boy or a girl," the singer compares. "It's a step-by-step process of which the result will only be clear in the production phase and that is influenced by the experiences you go through as an artist in the meantime."
"During the upcoming Remix season, we will not focus that much on the countries themselves. In the first season the idea was to take a song from Algeria, a song from Morocco, and so on. This time we shift our focus away from the actual folklore of the countries towards the artistic scene: timeless works of art and personalities unmatched," Hamza Namira reveals about the second Remix season.
"I'm considering for example to work on something about the Egyptian actor Ismail Yassine. We're also thinking of bringing musicians to the Arab countries we will be working in, where they can play for an audience that knows the song we are singing well, but not our version."
---
Subscribe to our newsletter
---