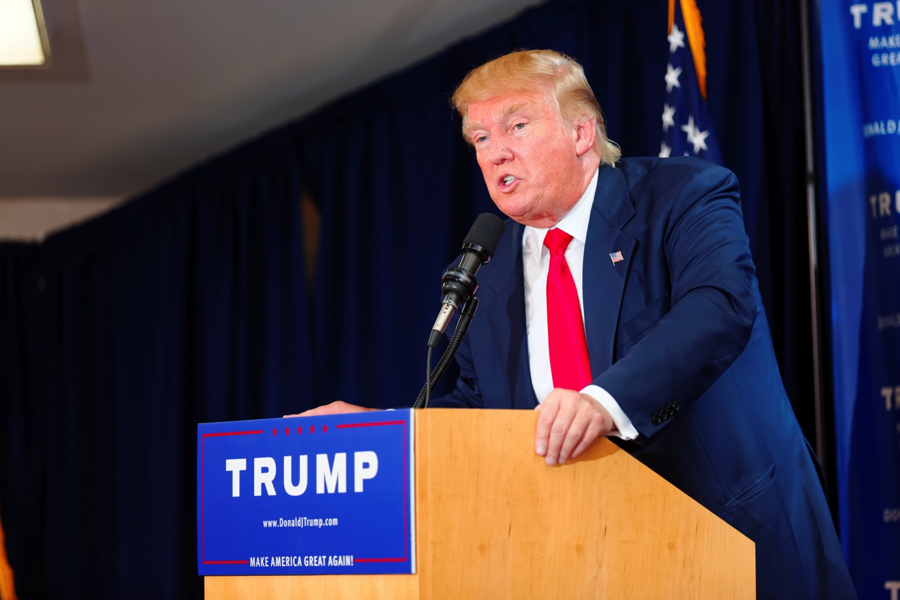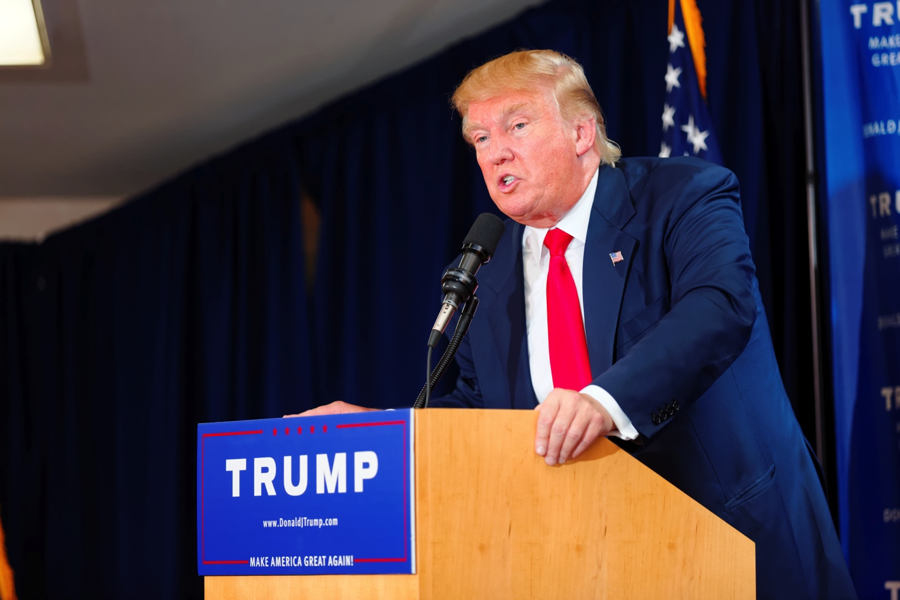 By Nourhan Fahmy
The night Donald Trump was announced the 45th president of the United States, Egyptian-American Youssef Chouhoud made a public plea for help on what to tell his children the next morning.
"I honestly don't know what to tell my daughters tomorrow morning," he wrote on Facebook. "Feel free to leave suggestions. I'm devastated."
After Trump was elected president of the US, Egyptian-Americans weighed in on his victory, reflecting on their concerns amid a divided electorate and a shifting political environment.
Trump was elected the winner after he passed the 270 Electoral College votes that he needed.
Chouhoud, who lives in Pasadena, California, finds it hard to imagine what a Trump presidency would look like.
Feeling uncertain about the future, Chouhoud says that Trump was "notoriously inconsistent" in what he supports, basing this on the fact that he supported Democrats until just a few years ago, in addition to advocating for policies during his campaign and later dismissing them as "just suggestions," like the Muslim ban.
Trump previously called for a ban on Muslims entering the US, enraging many inside and outside the US. The president-elect has been known for his racially charged rhetoric, putting many Muslims, Latinos and African Americans in a state of worry.
Following his election, the statement calling for the ban was removed from his website.
"His rhetoric has been remarkably consistent – and remarkably frightening [throughout the campaign]," Chouhoud says. "And so even if he doesn't 'build a wall' or deport 11 million people or ban Muslims from entering the country, the fact that these ideas and the naked bigotry on which they rest are now 'normal' in American politics is dangerous and deeply disheartening."
According to polls, Trump's support among older sections of society was larger, while Hillary Clinton earned more young voters.
Swing states like Florida felt the impact of "democratic-leaning millennials" but it was not enough to earn state victory for Clinton, Bloomberg reported. Clinton earned 57 percent of the 18- to 29-year-old vote, compared with 35 percent for Trump in Florida.
Egyptian American Mohamed Abdin, 28, currently residing in Florida, voted for Clinton and did not expect a Trump victory. He perceives both candidates as "highly unpopular," clarifying that most people voted for one just because they opposed the other.
"Personally, I supported Bernie Sanders and a lot of people did too," Abdin said, as he explained how his vote and others' were scattered between Clinton and third party candidates like Gary Johnson.
Abdin admits that Clinton could have easily won had those votes been in her favor.
On the other hand, college student Hassan Ghanem holds a different view of Trump's rhetoric.
"I honestly don't believe everything he said during the campaign; it was just a tactic to win the elections, which worked," Ghanem said, as he explained that Trump wouldn't be able to do much because it is not "a one man show."
Ghanem, who studies in Northern Virginia Community College, voted for Trump, not because he agrees with him, he says, but because he had to choose the "better" option in comparison to Clinton, whom he viewed as having caused much trouble when it comes to the Middle East policy.
"As a Muslim American I'm scared of some people who voted for him, because they actually believe in what he said," Ghanem said, as he described how "attacks" increased on Muslims since the elections started back in January.
Amira Badran, 24, also living in New York and currently doing her master's degree in urban planning with a focus on public space, says if she were to vote, it would have "definitely not been Trump."
"I don't fear him personally as much as I'm not feeling so comfortable as a Muslim Arab knowing that the president is basically working on getting us off the grid…or monitoring us, any sort of distrust," Badran said as she described how Clinton supporters in New York were "depressed and disappointed" after the election result.
Anti-Trump protests erupted in New York on Wednesday night, as hundreds marched chanting "Not my President," according to news reports. Other protests also erupted in Philadelphia, San Francisco, Los Angeles and Washington DC, among other areas.
"I fear what could happen to the Muslim community," Badran said. "However, I think this will make us more intact and stronger.
"It will bring us together because sometimes fear could bring people together with more actions and efforts that would potentially reduce hate crimes especially now because we know no one in the White House will work on that if Trump and the Republicans are in.
"I think when it comes down to it and the anger resides, people will start putting all that to action."
Egypt and the US have strong bilateral ties, with Egypt receiving US military aid since the 1979 peace deal with Israel.
President Abdel Fattah Al-Sisi was the first international leader to congratulate Trump on his electoral win, wishing him success "in looking after the American people's interests who have entrusted him to lead them."
This content is from Aswat Masriya
---
Subscribe to our newsletter
---