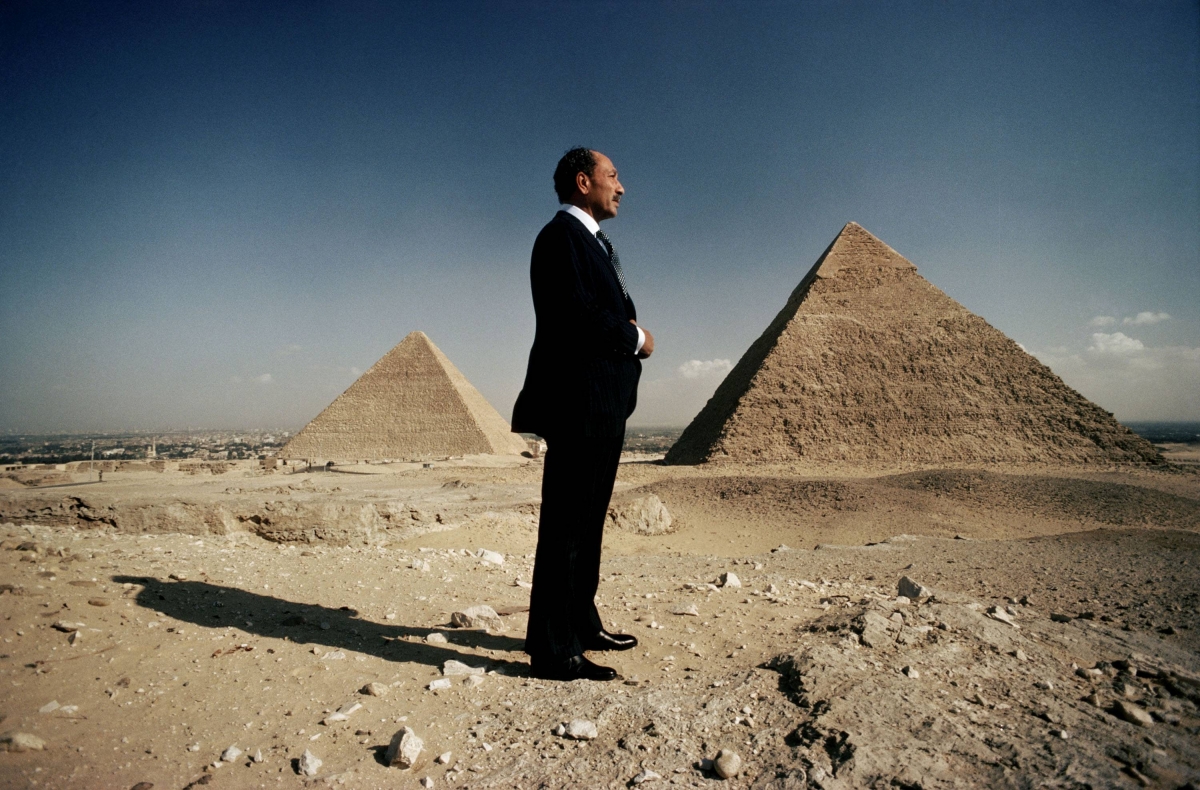 A bipartisan bill to honor late Egyptian President Anwar El Sadat posthumously will be introduced to Congress on Tuesday.
Senator Orrin Hatch, Senator Ben Cardin, Representative Chris Stewart and Representative Grace Meng proposed awarding Sadat the Congressional Gold Medal over leading Egypt to peace with Israel.
The medal, the highest civilian honor bestowed by Congress, would be conferred in 2018, which marks a century since Sadat's birth.
"President Sadat is recognized in the United States and throughout the world as a respected leader and champion of peace whose vision provided a road map for the peaceful resolution of conflict that endures nearly 40 years after its inception," the bill reads, according to the Jerusalem Post.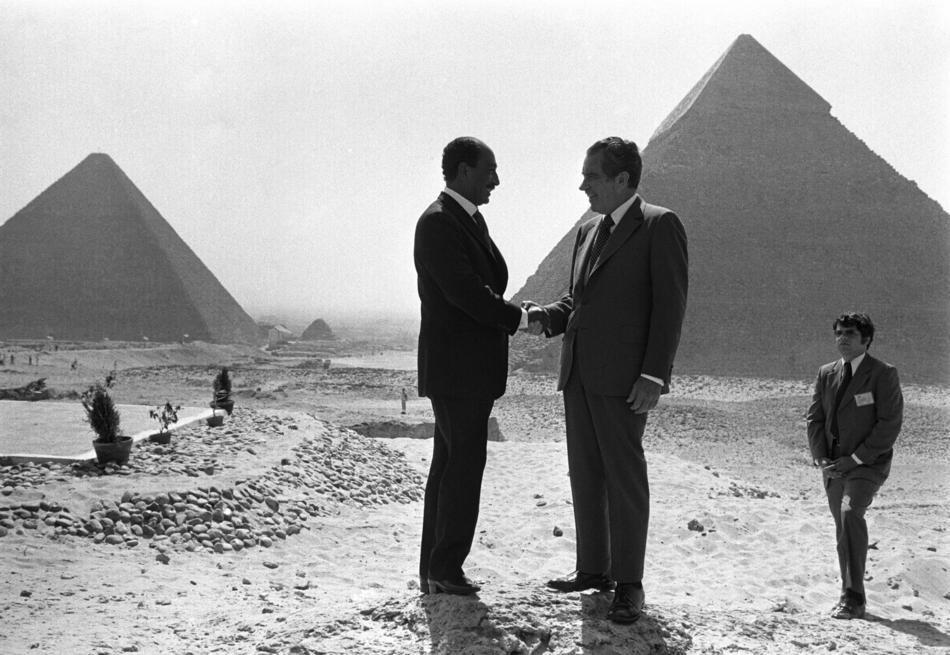 Entitled the Anwar Sadat Centennial Celebration Act, the bill adds "President Sadat bravely reached out to Israel and dedicated himself to peace, furthering the national security of Egypt and the stability of the Middle East."
Ezra Friedlander, an Orthodox Jew and CEO of the public affairs consulting firm the Friedlander Group, a New York-based publicity and lobbying firm with a focus on Jewish issues, coordinated the bill's introduction to Congress, the Jerusalem Post reported.
"President Sadat was the first Arab leader to recognize Israel," said Cardin, adding that Sadat "displayed courage and vision when he negotiated the peace treaty, fundamentally changing the course of history in the Middle East for the better", Haaretz reported.
In November 1977, El Sadat made history when he visited Israel to negotiate a peace treaty with Israel after a long war between the two countries.
Asserting the need of Egypt, Palestine and the entire Arab world along with Israel for justice and peace, El Sadat said declared that all lives are precious.
"Any life lost in war is a human life, irrespective of its being that of an Israeli or an Arab. A wife who becomes a widow is a human being entitled to a happy family life, whether she be an Arab or an Israeli," said El Sadat at the Knesset.
"Innocent children who are deprived of the care and compassion of their parents are ours, be they living on Arab or Israeli land. They command our top responsibility to afford them a comfortable life today and tomorrow.
"I can see the point of all those who were astounded by my decision or those who had any doubts as to the sincerity of the intentions behind the declaration of my decision."
El Sadat was assassinated in 1981 by militant Islamists, who had opposed the 1978 Camp David peace accords the late President had struck with Israel.
---
Subscribe to our newsletter
---