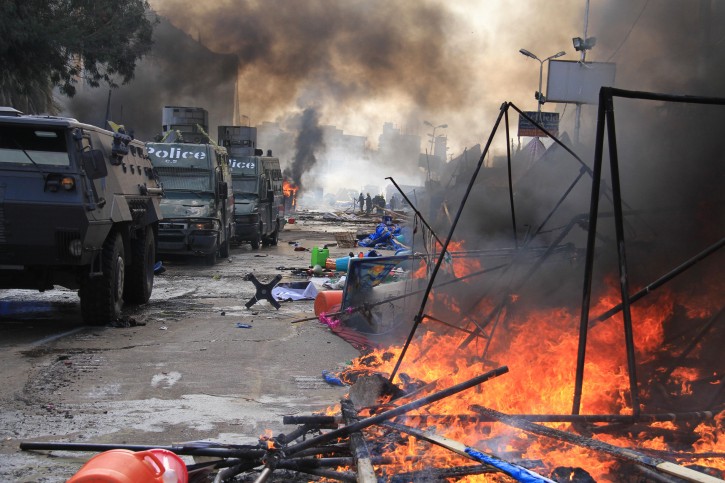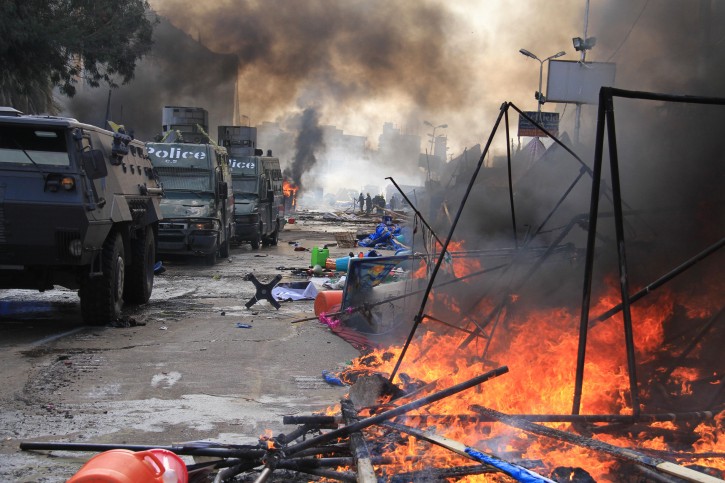 About 700 defendants in the case known as the "Rabaa sit-in dispersal" have been handed a one-year prison sentence. The defendants were sentenced to prison for insulting the judicial system and "destabilizing" the court session.
Photojournalist Mahmoud Shawkan and at least 19 others in the case were not among those who received the sentence.
In sentencing the defendants to prison, the court also adjourned the case until 21 March.
The court also referred the defense team of the defendants who received the sentence to the General Prosecution for investigation into destabilizing the court session.
The defendants who received the one-year prison sentence had chanted during the court session against one of the police officers who was present as a witness. The officer is a member of the security force that was involved in the dispersal of protests at Rabaa Al-Adaweya.
The court decision was issued on the spot, with no prior investigations or hearings.
Muslim Brotherhood's Supreme Guide Mohamed Badie and other significant leaders in the group including Essam Al-Erian are being tried in the case along with about 739 defendants.
Shawkan was arrested along with the other defendants. Although Demotix, an international journalistic organization Shawkan used to work for, filed all the necessary documents to the Egyptian authorities proving that Shawkan was present during Rabaa dispersal for professional purposes, the photojournalist was still forced to stand in a mass trial.
On 14 August 2013, security forces violently dispersed Rabaa and Al-Nahda sit-ins. Hundreds were arrested and currently being tried in several cases on charges of vandalism, attempted murder and planning an armed insurrection. The protestors were demonstrating against the ouster of former President Mohamed Morsi.
---
Subscribe to our newsletter
---